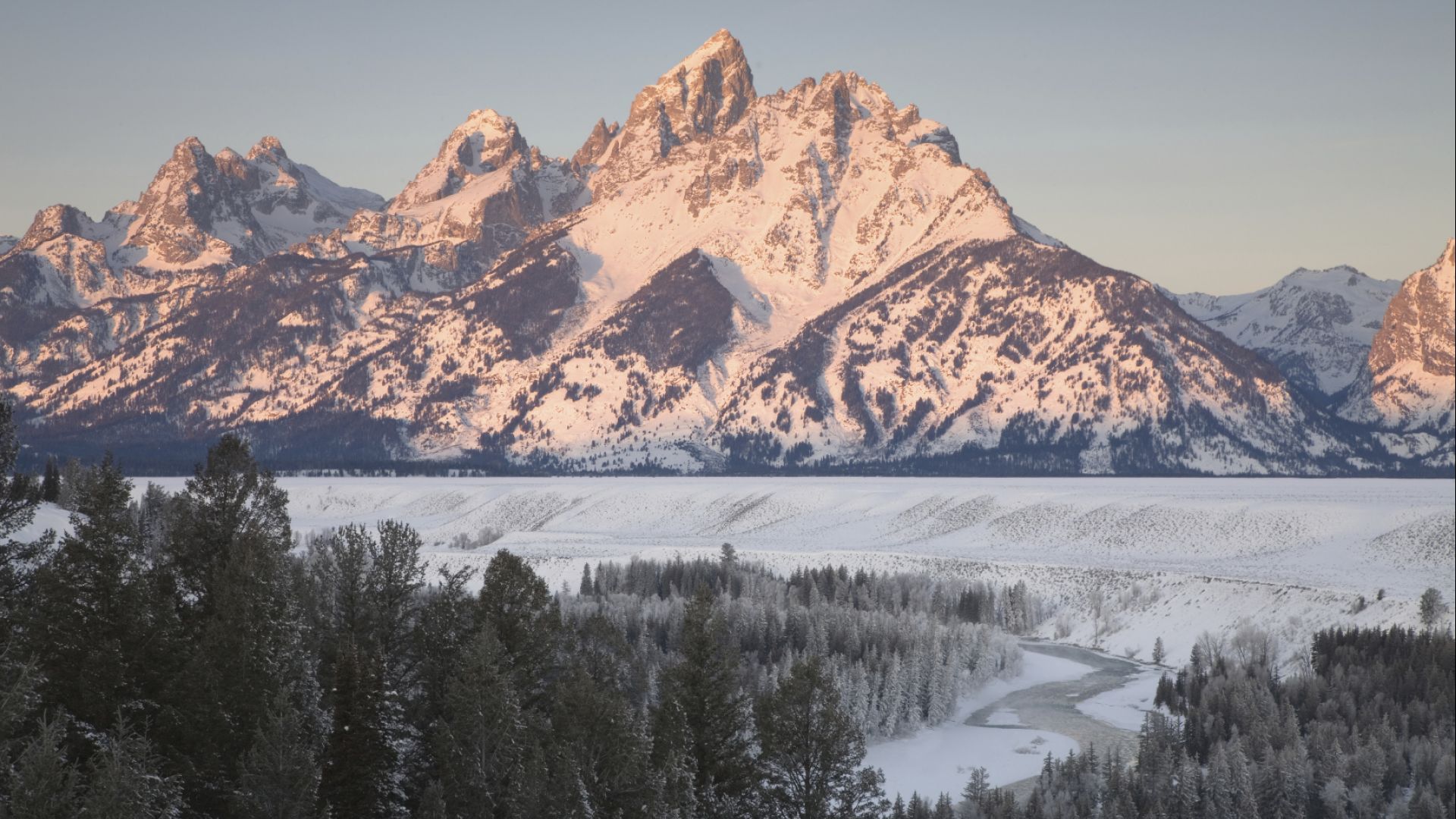 Grand Teton National Park
"This is how mountains are supposed to look." - Theodore Roosevelt
The Grand Teton in Grand Teton National Park rises to 13,770 feet, towering more than a mile above the valley of Jackson Hole.
Humans have explored Grand Teton National Park for at least 11,000 years. Archaeological evidence suggests they used the area encompassed by the park from spring to fall, based on what resources were available. People of European descent began exploring the area in the early 1800s, following wildlife and Native American trails through Jackson Hole and Grand Teton National Park.
Establishing Grand Teton National Park was much more difficult than the relatively easy establishment of neighboring Yellowstone National Park. The original Grand Teton National Park, encompassing only the Teton Range and six lakes at the base of the mountain, was established by an act of Congress in 1929. The park was expanded in 1943 with a presidential proclamation by FDR and a donation of 35,000 acres by John D. Rockefeller. In 1950, the original 1929 park and the lands set aside in 1943 were combined, creating what we know today as Grand Teton National Park.
The winter months are a special time to visit Grand Teton National Park. Snow blankets the Teton Range, the hustle and bustle of summer visitors quiets and peace and tranquility settle into the valley. Popular with artists and athletes alike, the park becomes a wonderful place to explore the wintry landscape by foot or with a camera lens.
Much of the road is closed during the winter, but the park's main highways US 89 and 26 are plowed and open from the Town of Jackson to south of Yellowstone at Flagg Ranch. This route offers amazing, sweeping mountain vistas and plenty of opportunities for viewing wildlife. The inner park road is plowed from Moose to the Taggart Lake Trailhead parking area. From here, you can park your car and explore the area on the groomed cross country ski trails or on snowshoes. The Hole Hiking Experience offers these guided tours.
The travel experts at Jackson Hole Central Reservations can help you find the perfect places to stay in Jackson Hole and Grand Teton National Park, as well as reccommend the best things to do in Jackson Hole and Grand Teton National Park to fit your unique travel style.
The park is open year-round, although many facilities close during the winter season.
Current Section
You May Also Like