Grand Teton National Park
Easily identified by the craggy, snow-capped peaks of the Teton Mountain Range, Grand Teton National Park is located adjacent to Jackson Hole and is home to must-see experiences and can't miss outdoor activities.
Open year-round and home to serene lakes, a raft-worthy river, beautiful mountain trails and a varied collection of wildlife, Grand Teton National Park presents a near-endless array of adventures for visitors to enjoy in all seasons. The park's close proximity to Jackson Hole make our Old West town and its wide range of unique lodging options the perfect base camp for any Grand Teton adventure. Coupled together with the experiences available at nearby Yellowstone National Park and the National Elk Refuge, Jackson Hole is a top choice for outdoor, adventure and nature enthusiasts.
Grand Teton National Park is open!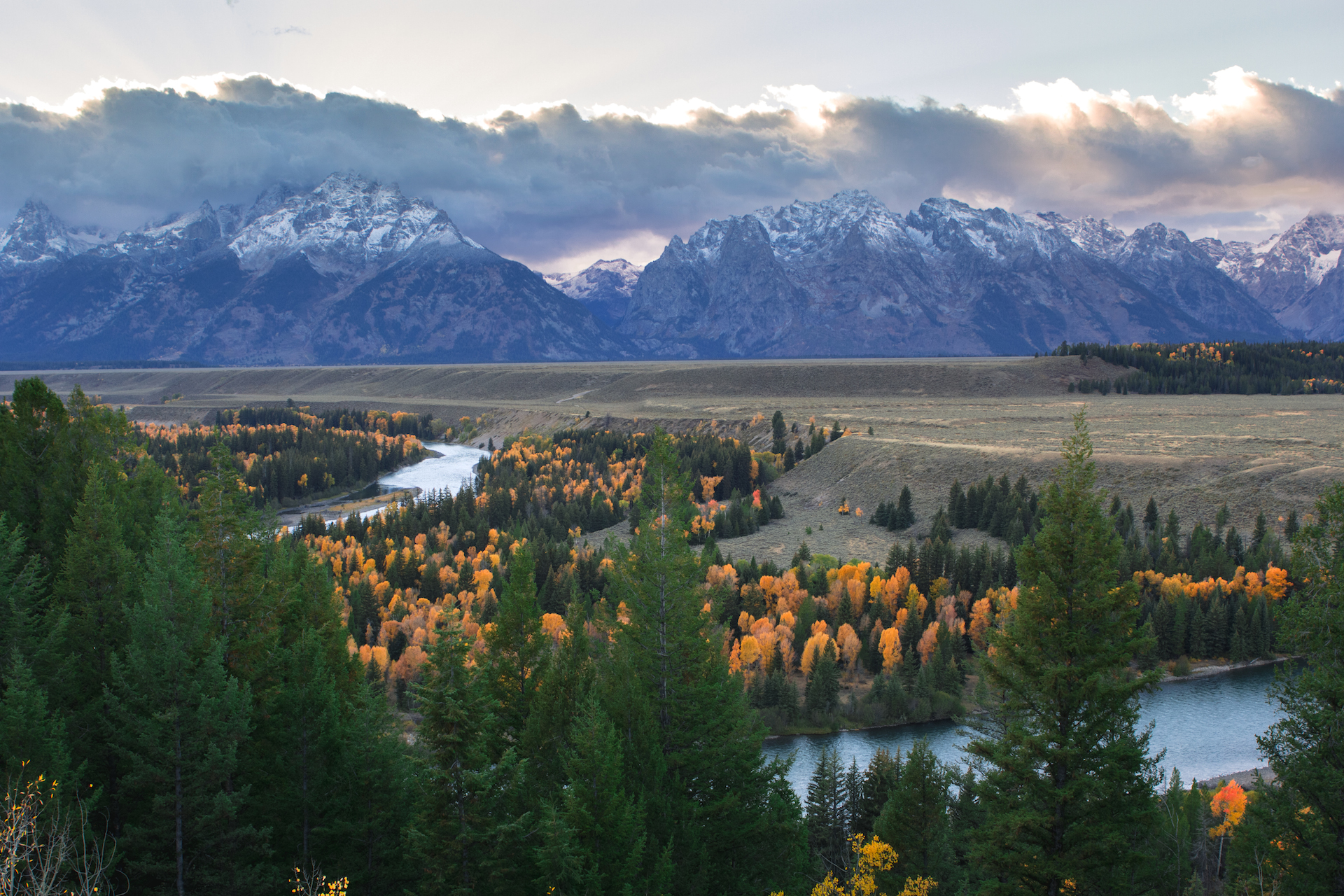 Grand Teton National Park, which is less than five miles away from Jackson Hole, is currently open to visitors. Connect with the travel experts at Jackson Hole Central Reservations by dialing (888) 838-6606 for help planning your ideal park itinerary.
When is Grand Teton National Park open?
The park is open year-round, twenty-four hours a day. During the winter season, many facilities and roads will close. But you can experience the park in winter months too. Please check the national park website for seasonal updates on road openings.
What is the park entrance fee?
The entrance fee for a seven-day pass is $35.00 per vehicle, $30.00 for motorcycles, and $20.00 for visitors entering by foot, on a bike, or on skis. Grand Teton Annual Passes are $70.00 and valid for one year through the month of purchase. The annual pass grants entrance to the pass holder and their passengers in single (non-commercial) vehicles.
What are the top things to do in Grand Teton National Park?
While there are many must-see experiences in Grand Teton National Park, below are our top five picks for park-goers:
1. Hiking
Grand Teton National Park features 200 miles of trails at various skill levels and multiple different types of terrain, offering outdoor enthusiasts some of the most beautiful hiking adventures in the United States. Many visitors like to begin their visit with a hike around Jenny Lake. There are several options including a 7.5-mile trek from the Jenny Lake Trailhead to various gorgeous vantage points, such as Symmetry Spire and Cascade Canyon, and back again. Or you can take a 1.5-mile hike to Hidden Falls, which is one of the most popular attractions in the park. For more information on waterfalls in and around Grand Teton National Park, check out our top waterfalls blog post.
2. Water Activities on Jenny Lake & Jackson Lake
Jenny Lake and Jackson Lake offer a world of recreation options from boating to water-skiing, to tubing and fishing. Jenny Lake is a 10 horsepower maximum, but Jackson Lake is open for water-skiing and tubing.
Your visit to Grand Teton National Park will not feel complete without a rafting trip along the Snake River. Enjoy the stunning mountain views and wildlife during a 10-mile scenic float, where your knowledgeable guide will help you to gain an understanding of the park's unique ecosystem and wildlife. Kick things up a notch with a whitewater adventure along Snake River's more intense rapids. Click here to book your Snake River adventure.
One of the more fascinating experiences in Grand Teton National Park is observing the diverse regional wildlife in their natural habitats. For the most rewarding experience, we recommend joining a wildlife tour operated by one of Jackson Hole's local outfitters. These park experts are well-versed in the top spots for wildlife viewing throughout Grand Teton, such as Oxbow Bend, where you are likely to spot river otters, ospreys, eagles, moose and Jackson Hole's signature elk. Click here to view a full list of available wildlife tours in Grand Teton National Park.
Expand your exploration of Grand Teton National Park by joining an ATV or UTV tour led by local outfitter, Scenic Safaris. Full-day and half-day excursions are available, taking riders to otherwise unreachable sections of the park for one-of-a-kind opportunities to spot local wildlife and admire the surrounding vistas. Interested in cruising through Grand Teton National Park at your own pace? Scenic Safaris' ATVs are available to rent for as little as two hours or as long as two full days. Click here to book your ATV or side-by-side adventure.
Where is Mormon Row located?
You may have seen photos of an iconic wooden structure sitting in front of the magnificent Teton Range — this is Moulton barn, part of the Mormon Row Historic District. The Mormon Row Historic District is a famous spot for photographers and wildlife watchers and sunset and sunrise are spectacular when viewed from this famous spot. The discrict is an old Mormon ranch settlement dating back to the 1890s. Admission to see Mormon row is free with your park entrance fee. This must-see historic site is accessible via Highway 191, off of Antelope Flats Road.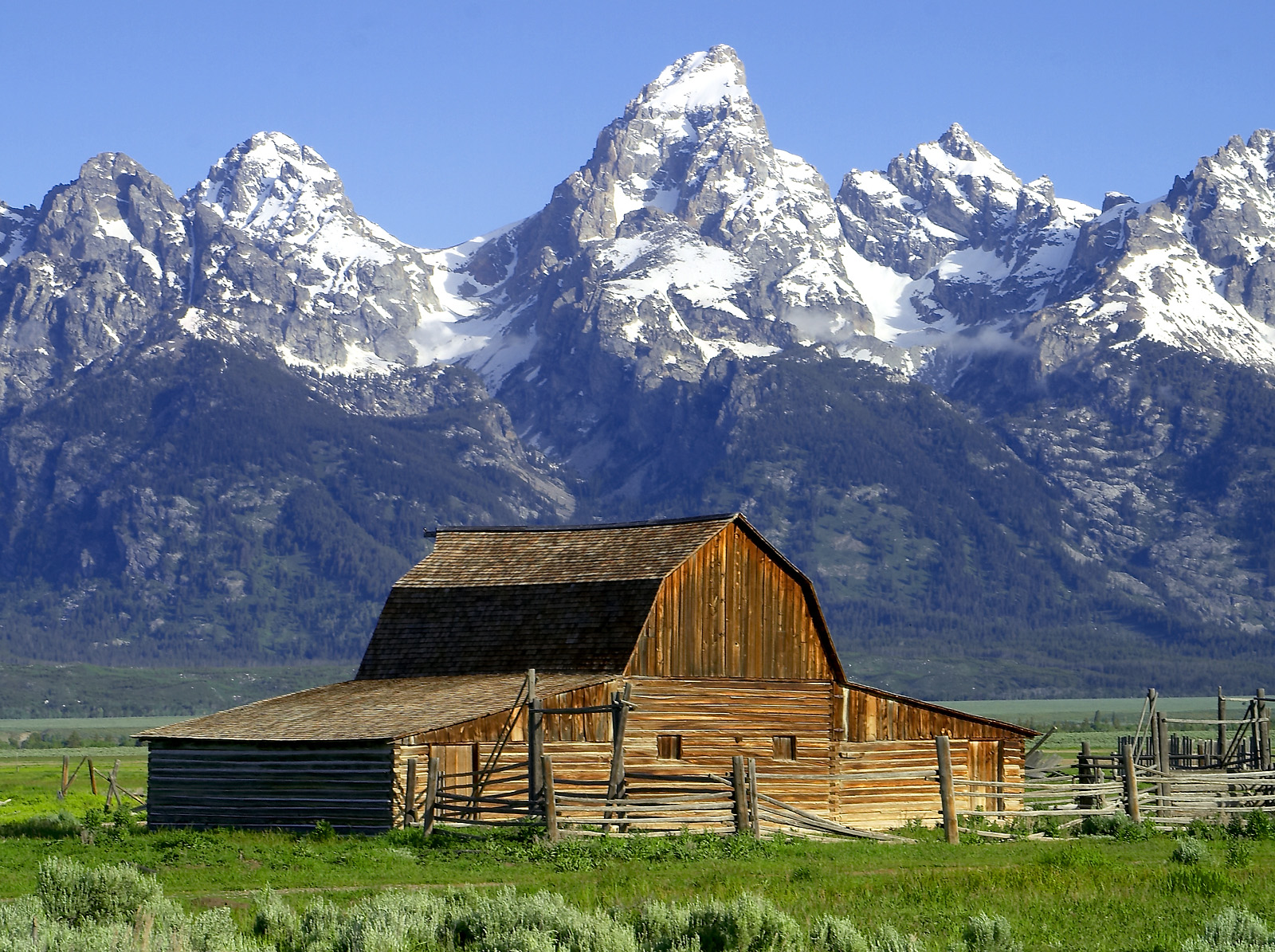 Can I visit Grand Teton National Park during the winter?
Yes, you can visit during the winter when snow blankets the Teton Range and peace and tranquility settle into the valley. While most park roads are closed during the winter, the main highways US 89 and 26 are plowed and open from the Town of Jackson to south of Yellowstone at Flagg Ranch. This route offers amazing, sweeping mountain vistas and plenty of opportunities for wildlife viewing. The inner park road is plowed from Moose to the Taggart Lake Trailhead parking area. From here, you can park your car and explore the area on the groomed cross-country ski trails or on snowshoes.

Are there campgrounds available in the park?
Yes, there are five campgrounds available on a first-come, first-serve basis. Group campsites and RV sites may be reserved in advance. For information about camping in the park, visit the official park website.
Are there places to eat in or near the park?
Grand Teton National Park offers several dining options in the summer months. One of our favorites dining options open year round (except for November) is Dornan's Pizza and Pasta Co. near Moose. Dornan's offers spectacular mountain views and it's the perfect place to fuel up for your outdoor adventures. For a complete list of dining options and grocery stores, view the park's website.
Where can I stay near Grand Teton National Park?
The travel experts at Jackson Hole Central Reservations can help you find the perfect place to stay in Jackson Hole and Grand Teton National Park, as well as recommend the best things to do in Jackson Hole and Grand Teton National Park to fit your unique travel style. Aside from camping in Grand Teton National Park, your two main lodging options include staying in the town of Jackson, WY or in Teton Village, WY. You can read more about choosing a place to stay on our blog.
What kind of wildlife lives in Grand Teton National Park?
Grand Teton National Park is teeming with beautiful wildlife. Moose, bison, elk, and black-tailed deer are commonly spotted in the park. There have also been sightings of mountain lions, wolves, and bears (both black and grizzly), although these creatures are more rare. It's important for visitors to remember to keep a safe and respectful distance from any wildlife they do see, whether observing from a vehicle or in the midst of a hike. Twenty-five yards is a good rule of thumb for most creatures you might encounter in Grand Teton, while any predatory animals should be observed from a distance of at least 100 yards. For more information about park safety click here.
In the winter months, we recommend taking a guided sleigh ride tour of the nearby 25,000-acre National Elk Refuge, which is home to a large number of migrating elk. The refuge is also home to animals like deer and bighorn sheep.

Is the park friendly for pets?
Pets are welcome in campgrounds and on park roads. For your pet's safety, and to protect the delicate ecosystem of the park, there are no pets allowed in the backcountry or on the park trails. All pets must be appropriately leashed or contained, and you must clean up after your pet. If you're traveling with a pet, then check out our blog for pet-friendly Jackson Hole travel tips.
Is the park family friendly?
Grand Teton National Park is the perfect place for a family trip. With ranger-led programs and hikes, there are so many opportunities for children to learn about the local environment and wildlife. Find even more family-friendly activities in Jackson Hole here.
What is the altitude in Grand Teton National Park?
Altitudes within the park vary from around 6,320 feet on the valley floor up to 13,770 at the summit of the largest peak, the Grand Teton. Visitors and hikers should use caution and be aware of the warning signs of altitude sickness.
What is the climate like in the park?
The weather in Jackson Hole varies widely throughout the year. Definitely check out our average temperatures and climate page for more information about what to expect during your visit.
Where is the aerial tram located and how much does it cost to ride?
The Aerial Tram, fondly known as "Big Red" to the locals, is accessible via Jackson Hole Mountain Resort. The resort is adjacent to national park land and many visitors will ride the Aerial Tram to the summit of Rendezvous Peak and then hike back down or hike into Grand Teton National Park. Tram tickets are available for $49 per person and can be reserved online by clicking here. There are discounts for senior citizens and family passes are available too.
When are Huckleberries in season in Grand Teton?
Huckleberries are at their finest around mid-summer or late July. Look for these berries around the trails near Jenny Lake, Jackson Lake, and other areas at the base of the mountains. The berries are safe to eat and they are similar in taste to blueberries, just not as tart. They are a little on the sweeter side and locals will use in-season huckleberries as an ingredient for tons of delicious recipes.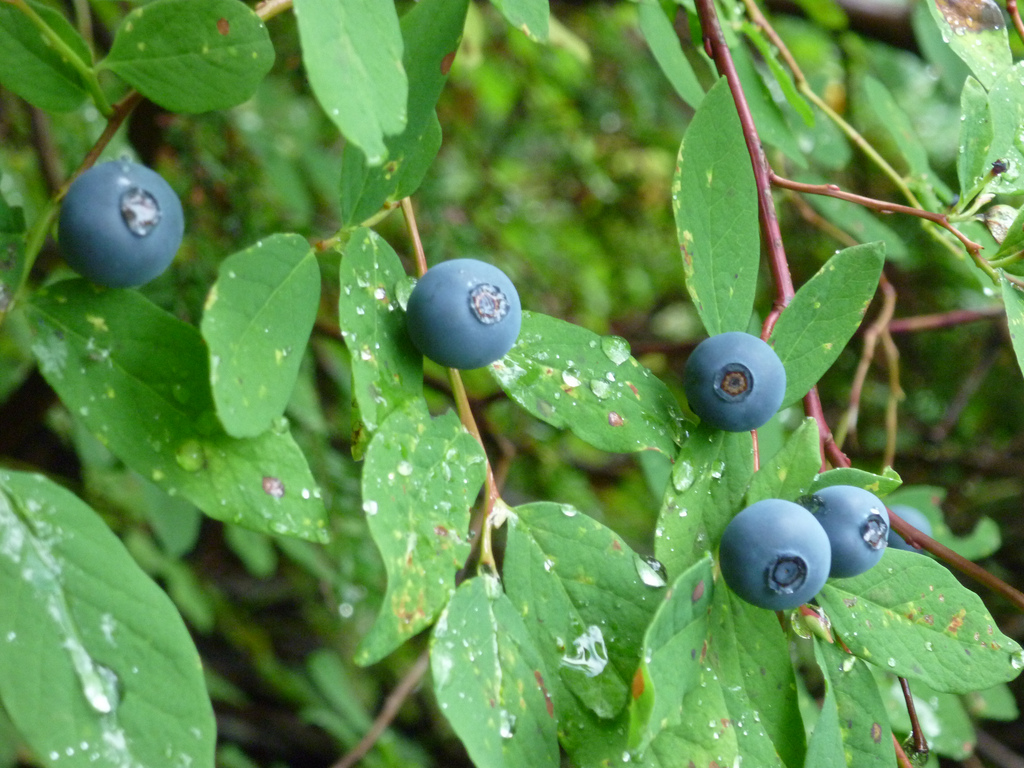 What is the history of Grand Teton prior to being named a National Park?
Humans have explored Grand Teton National Park for at least 11,000 years. Archaeological evidence suggests they used the area encompassed by the park from spring to fall, based on what resources were available. People of European descent began exploring the area in the early 1800s, following wildlife and Native American trails through Jackson Hole and Grand Teton National Park.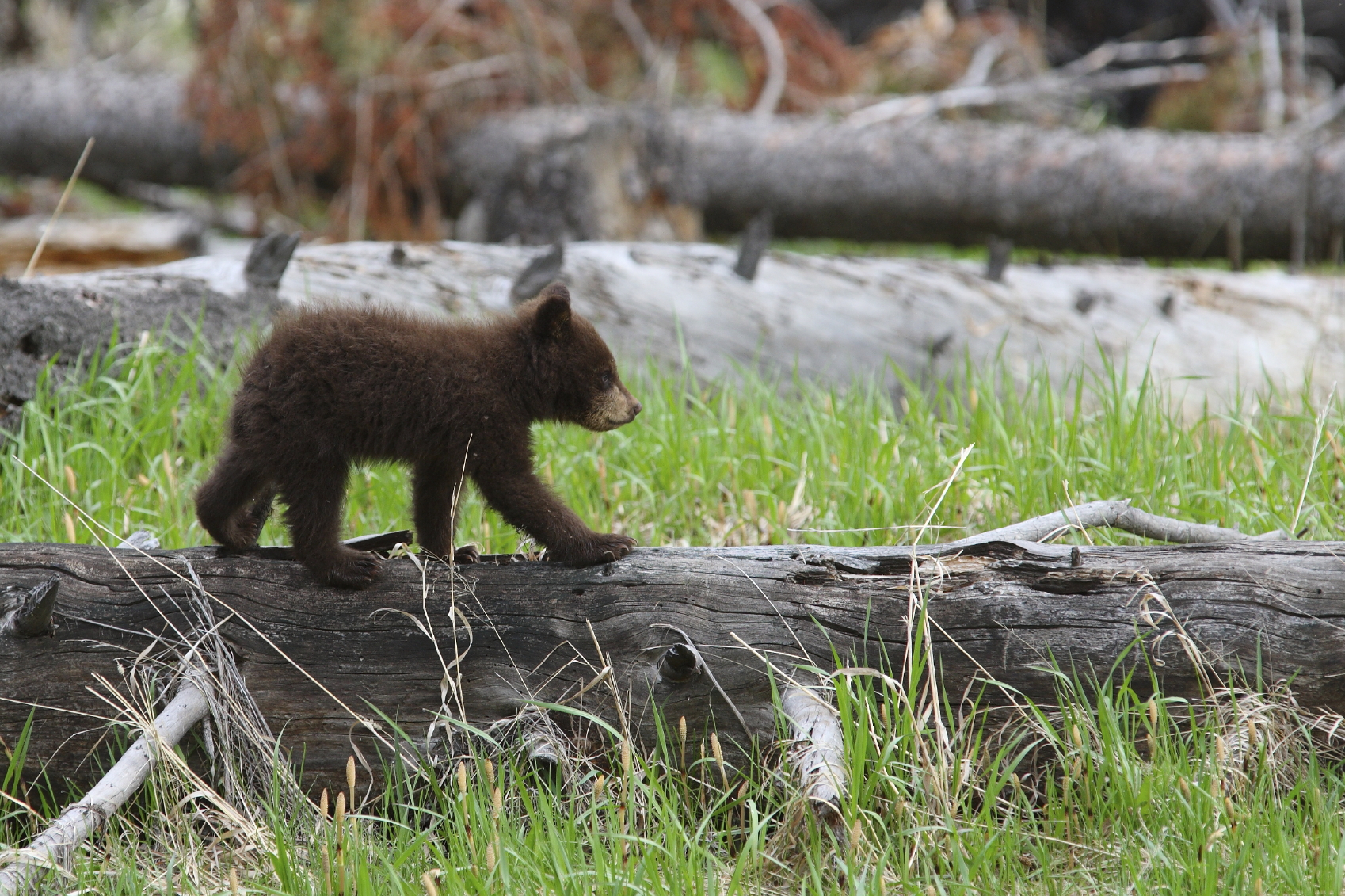 When was the park established?
Establishing Grand Teton National Park was much more difficult than the relatively easy establishment of neighboring Yellowstone National Park. The original Grand Teton National Park, encompassing only the Teton Range and six lakes at the base of the mountain, was established by an act of Congress in 1929. The park was expanded in 1943 with a presidential proclamation by FDR and a donation of 35,000 acres by John D. Rockefeller. In 1950, the original 1929 park and the lands set aside in 1943 were combined, creating what we know today as Grand Teton National Park.
What mountains make up the range in Grand Teton?
The Teton Range, mostly contained within Grand Teton National Park and to the south of nearby Yellowstone National Park, is made up of two divisions along a fault line, each known as a block. The east block near Jackson Hole has become a popular spot for tourists in search of some mind-blowing sights and pulse-pounding skiing. The west block rose and created the famed Rocky Mountains. Although Mount Elbert is the highest point of the Rockies at 14,443 feet, Grand Teton is the highest point of the Teton Range, rising to 13,770 feet and towering more than a mile above the valley of Jackson Hole. The Tetons represent the youngest mountain range in the Rockies.
Start planing your Grand Teton trip today!
Ready to book your Jackson Hole vacation or have some additional questions? Fee free to contact one of our local travel experts at (888) 838-6606.
Book your Grand Teton adventure today! Click below to learn more about our partners and options:
Featured Partners