5 Reasons Jackson Hole Should Be Your Yellowstone Base Camp
Jackson, WY is the ideal base camp for a trip to Yellowstone. Here are 5 reasons why you should stay in Jackson Hole while visiting Yellowstone National Park.
So you know you want to visit Yellowstone this summer but haven't decided where you'll fly into or drive over from. Located just 60 miles from the South Gate of Yellowstone, Jackson, Wyoming is the ideal base camp for a visit to Yellowstone National Park. Also known as Jackson Hole, this area contains one of the most beautiful and well-preserved historic western towns in the United States, abundant with wildlife, outdoor adventure, and world-class lodging and amenities. Many Yellowstone road trippers and visitors add a side trip to Jackson Hole as a layover before or after a park excursion. Below are the top reasons why travelers choose Jackson Hole as their Yellowstone National Park base camp:
1. Endless Outdoor Activities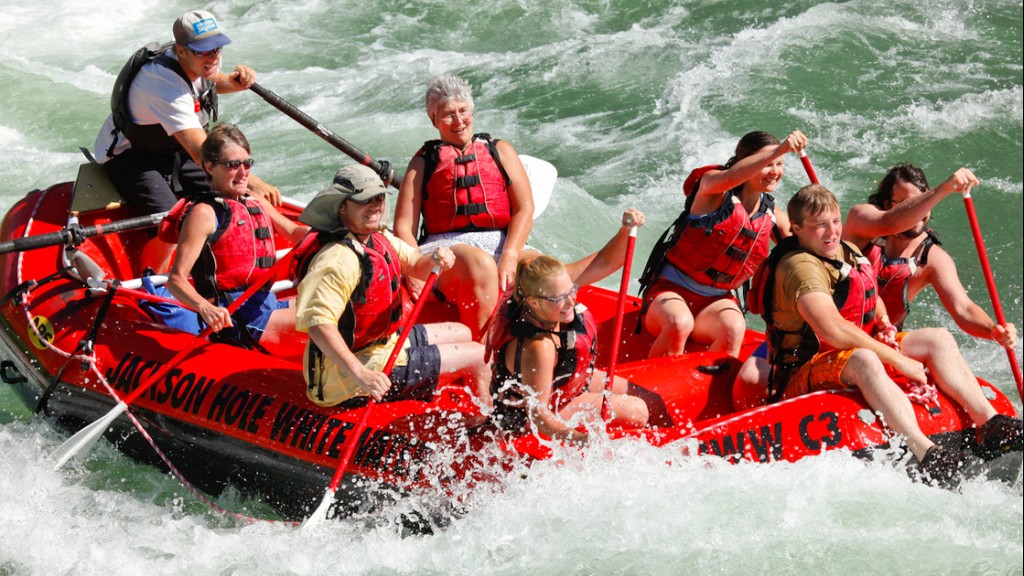 If you're visiting Yellowstone National Park, then you obviously love being outdoors and spotting wildlife. Jackson Hole's unique natural setting makes it a premier destination for whitewater rafting, fly fishing, hiking, horseback riding, and wildlife tours during every season. The peaks in Grand Teton National Park rise to more than 13,000 feet, and the Snake River winds through the entire valley, offering views, wildlife, and activities all over the map. Why not spend a few days hiking in Grand Teton National Park or rafting down the Snake River? While you're here, enjoy a breathtaking ride on the Jackson Hole Mountain Resort Tram, which takes passengers up 4,139 feet in just 12 minutes.

2. Nearby Airport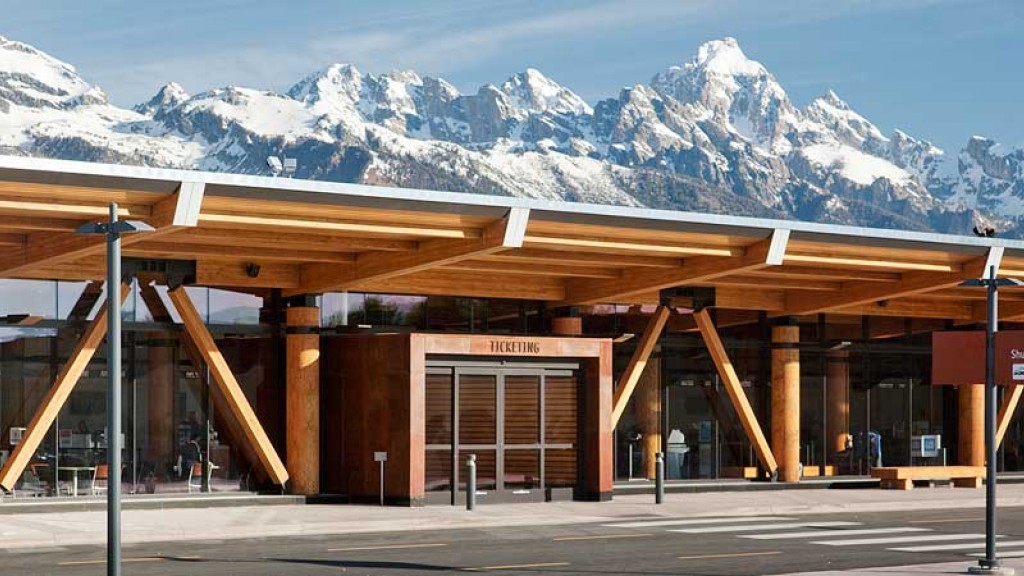 Travelers rave about the Jackson Hole Airport due to its convenience and beauty. The airport services direct flights from several major U.S. cities and it's only a 20 minute (and very scenic) drive from downtown Jackson. The airport's small size makes going through security or collecting your luggage a breeze. Due to its location in Grand Teton National Park, the airport has amazing 360-degree views of the majestic Grand Teton Mountains. In fact, the airport is the only one in the world located within a national park!
3. World-Class Amenities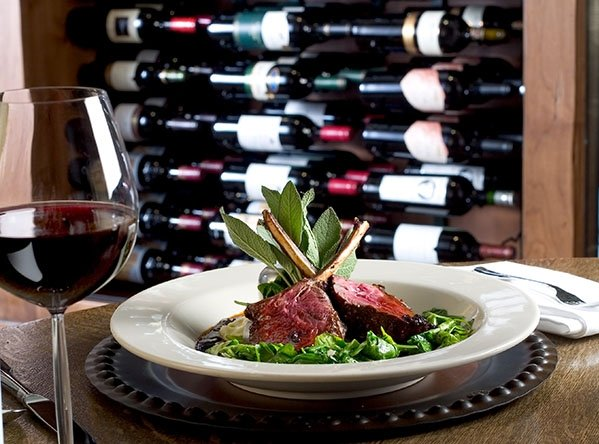 While maintaining its rustic western roots, Jackson also boasts an array of comforting amenities for travelers including world-class dining, wine, spas, and lodging. After a few rugged days in Yellowstone, come to Jackson Hole to put your feet up and relax by the pool. Spend an afternoon downtown walking to shops, visiting art galleries, or dining al fresco. In the summertime, Jackson Hole becomes a mecca for music and the arts, with live music and events almost every night of the week. With so much to do and see, Jackson is a great place to unwind before or after a Yellowstone visit.

4. Incredible Value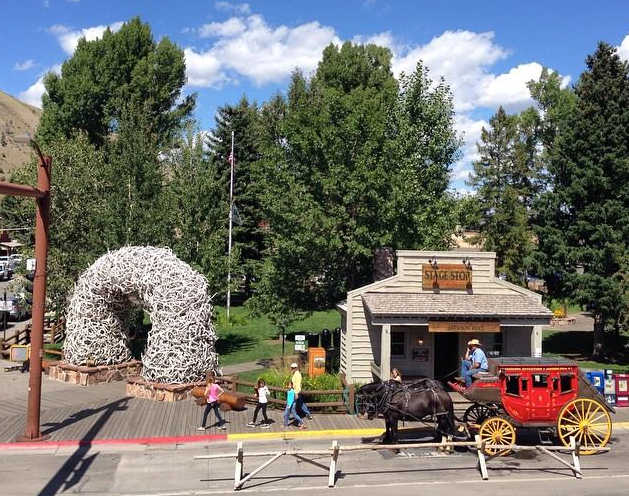 At JH, we've been helping visitors book travel to Wyoming for more than 40 years. When you work with our team, you'll be speaking with a local expert who can walk you through all of the lodging, flight, and activity options in the area and find you the best prices for your trip. This summer, we will be offering a Yellowstone Basecamp package that includes two nights of downtown Jackson lodging, a whitewater rafting trip, and a horseback riding trip. This is an incredible value and a great package for bookending your Yellowstone visit.

5. See 2 National Parks in 1 Trip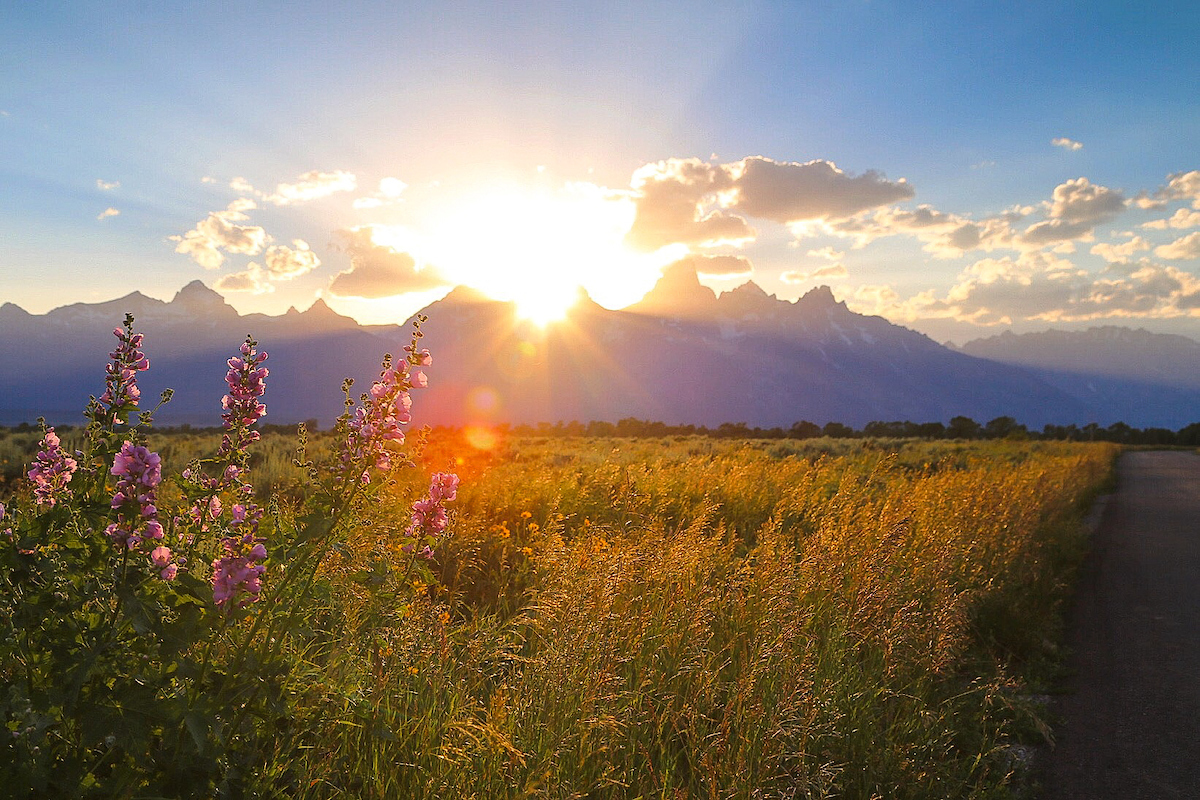 Jackson Hole is conveniently located near Yellowstone AND Grand Teton National Park. Visitors can see two of the most treasured national parks in one visit. Grand Teton National Park is at the foot of the Tetons and has hiking trails, beautiful alpine lakes, and dynamic views. Both parks are great for wildlife viewing.