5 Reasons to Visit Yellowstone This Winter
Yellowstone National Park is a great destination to visit any time of year. Winter, though, is a particularly desirable time to take in the area's scenic splendor and observe the park's breathtaking wildlife.
Don't miss the opportunity to experience the Yellowstone region at its snow-covered most beautiful. Here are a few of the best reasons to book your visit during the wintertime.
1. A Snowcoach or Snowmobile Tour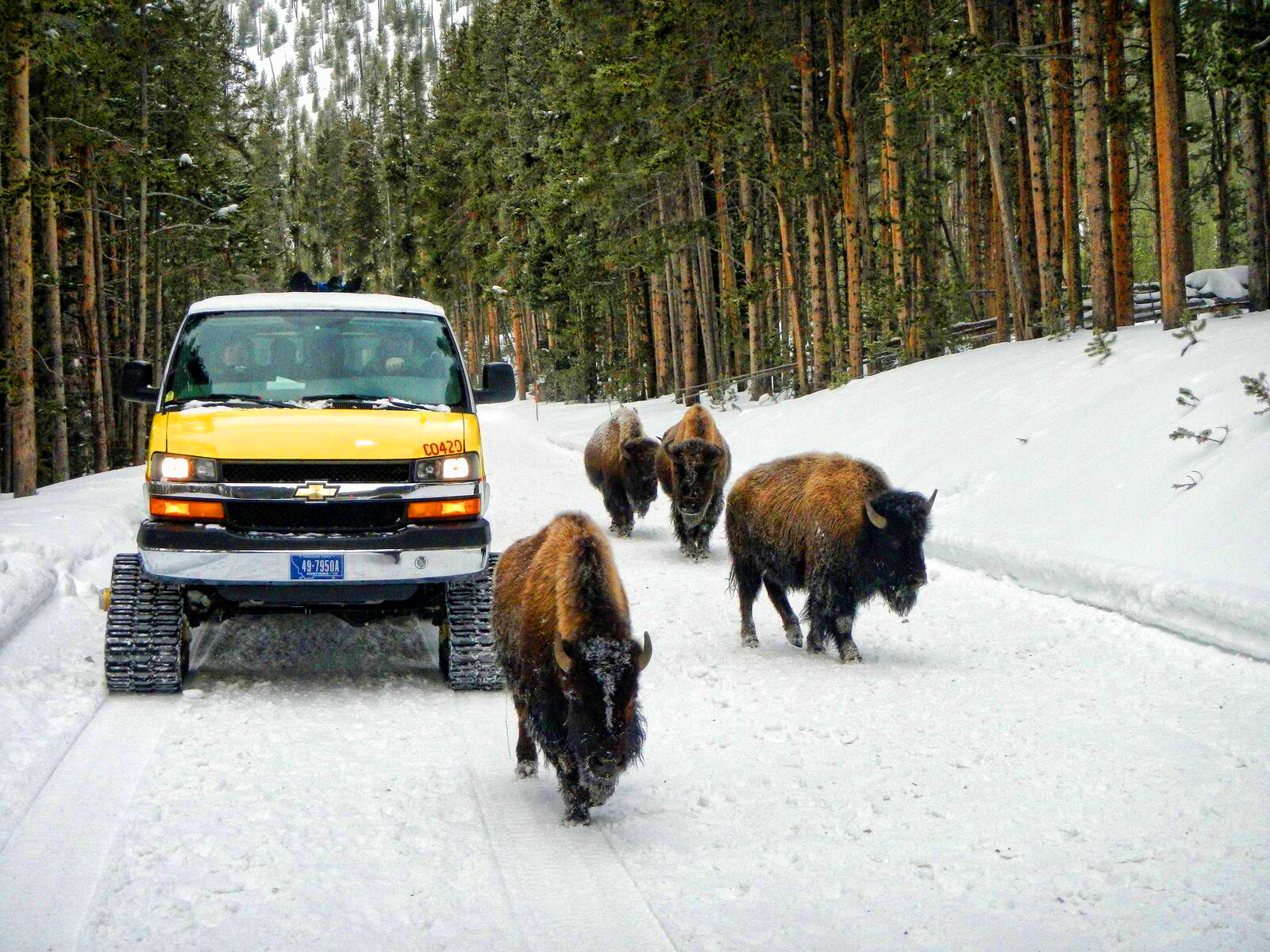 The roads into Yellowstone National Park close to regular vehicular traffic in the winter. Limited access is available for treaded vehicles, such as snowcoaches and snowmobiles. As a result, the park is less crowded and more peaceful in these months, a somewhat different environment than Yellowstone has the rest of the year.
Vehicles with tread are also known as over-snow vehicles. Much like it sounds, snow accumulation on the roads makes for good conditions for snowcoaches and snowmobiles to drive over. An important difference between the two kinds of vehicles is that a snowcoach is covered and heated. The snowcoach drivers are knowledgeable guides and provide a personalized tour of the park, sharing information with guests about Yellowstone's ecosystem and unique geothermal features. Guides also know plenty about the wildlife and can explain how to use a scope for spotting bison and other creatures in their seasonal habitat.
---
2. Visit The Legendary Old Faithful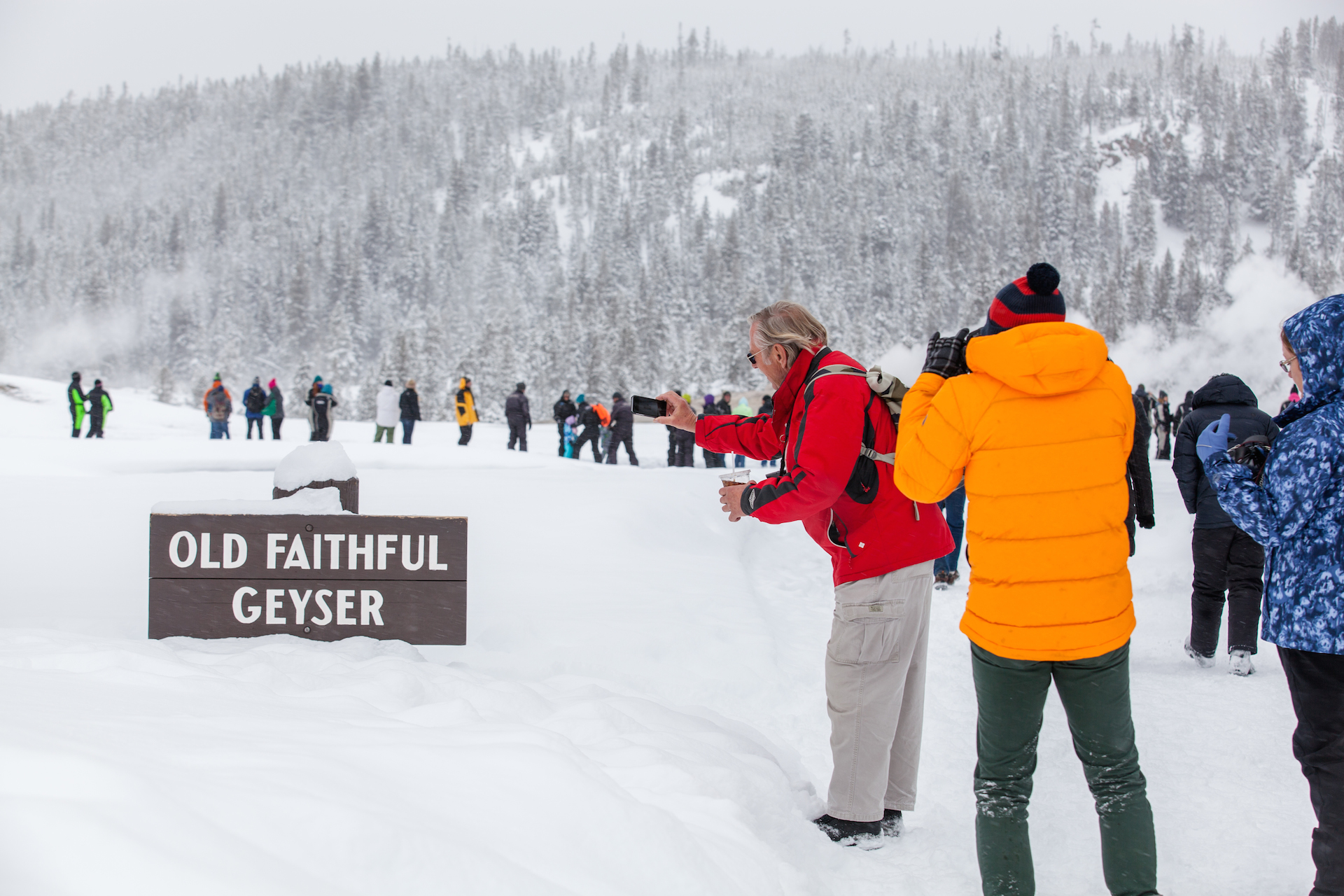 Join the ranks of the geyser gazers and experience the most famous of them all. Contrary to popular belief, Old Faithful is neither the largest nor the most regular of Yellowstone's geysers. It is, in fact, the park's largest geyser that goes off regularly. There's nothing regular, though, about the experience of actually watching the geyser erupt. Eruptions last up to five minutes, while shorter durations last only about a minute and a half. Even a few seconds of this sight is enough to make your jaw drop. The frozen park makes for an even more striking backdrop for this natural attraction than in Yellowstone's warmer months. The geyser shoots on average between about 4,000 and 8,000 gallons of water at a temperature of around 204 degrees Fahrenheit and about 180 feet in the air!
---
3. Wildlife Watching On a Guided Tour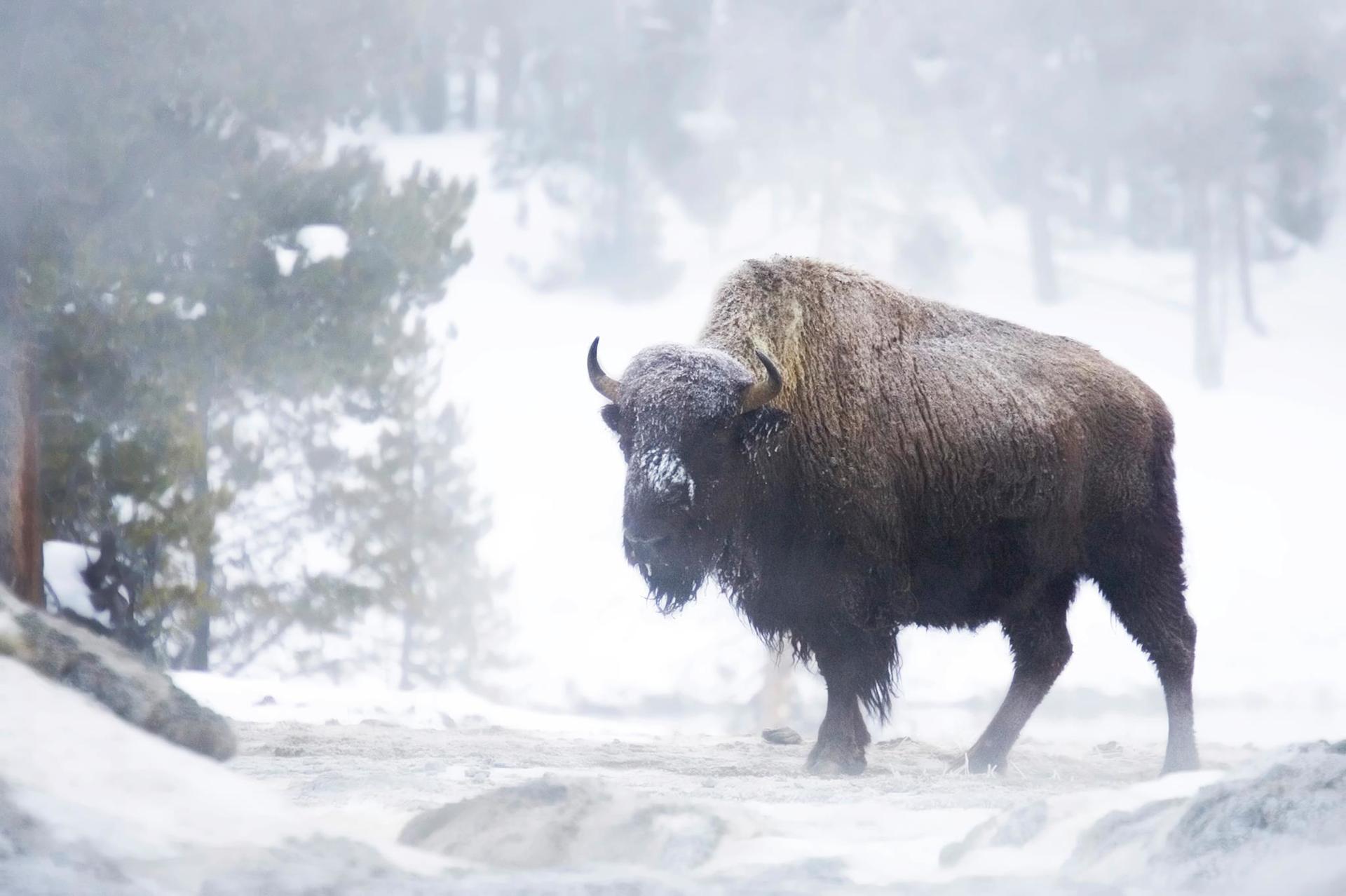 In the winter you can visit the park on a snowcoach or snowmobile tour. Since the park is closed to regular traffic, you will enjoy prime wildlife spotting without the crowds of summer! For many animals, winter is an active period. Wolves, which are usually difficult to spot are more visible during the colder months because their coats stand out against the white snow. Bison migrate to the southern part of Yellowstone, where they gravitate to Old Faithful, attracted by the geyser's heat. Bison covered in clumps of snow almost resemble living Christmas trees, complete with hanging ornaments. Mule deer and coyotes are driven from the mountains by cold winter winds, which means they are easy to spot near the park's main roads. Snowcoach and snowmobile tour guests can also spot elk, trumpeter swans, and bobcats along the Yellowstone River.
---
4. Cozy Accommodations & Amenities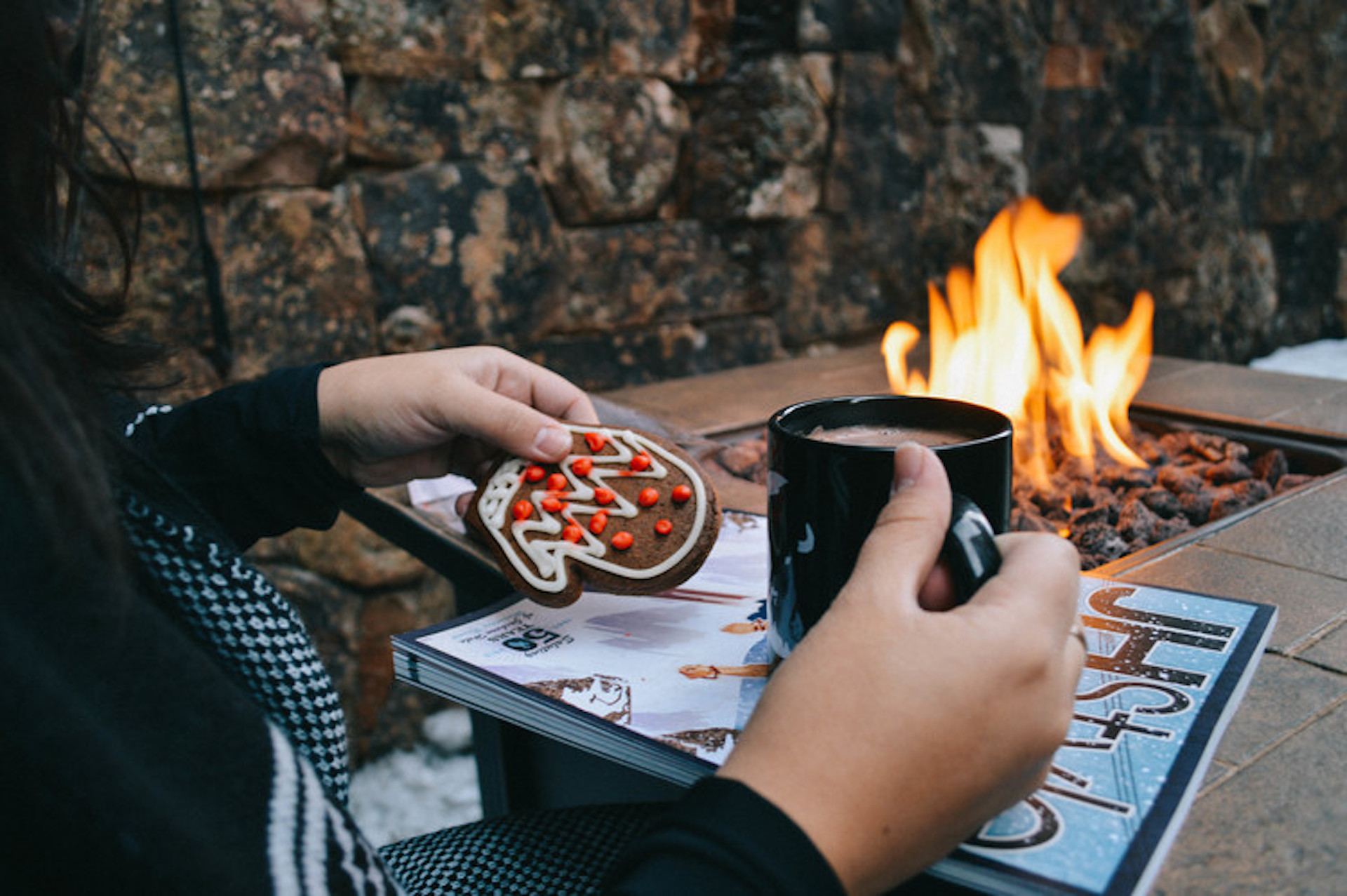 Follow up a packed day of sightseeing around Yellowstone by heading indoors to defrost by a fireplace or soak in the hot tub. Guests who want to approach the rest of their stay in Jackson Hole at a more leisurely pace will love the comfortable accommodations. Downtown Jackson and Teton Village in Jackson Hole offer quick access to the Jackson Hole Airport and proximity to Yellowstone and Grand Teton National Parks. During your stay in Jackson Hole, you'll find plenty of ways to pamper yourself with spa treatment and world-class dining options. Winter visitors also enjoy downtown Jackson's Town Square, with boutique shopping and art galleries.
---
5. Exciting Winter Travel Deals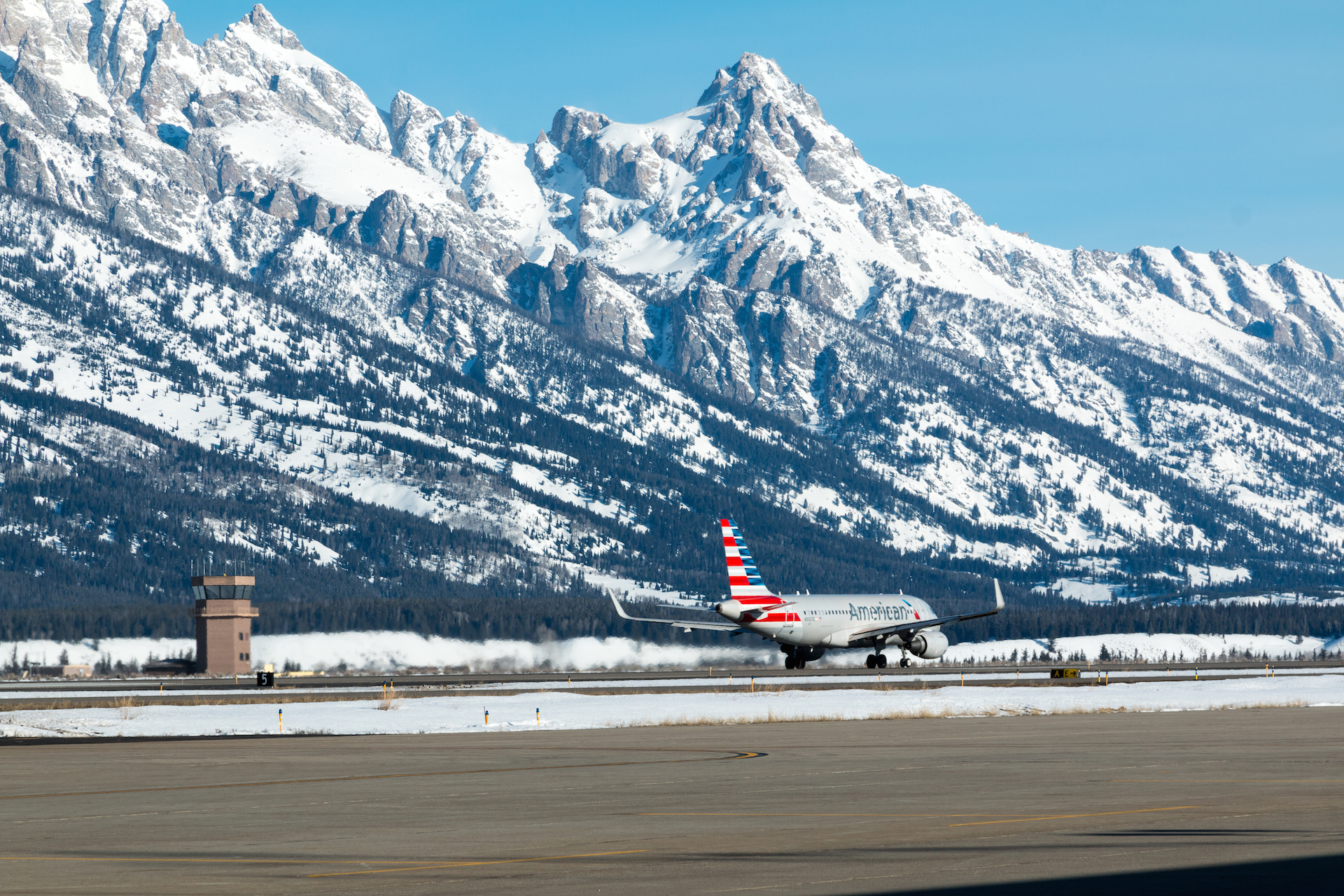 Seasonal deals make it the perfect time to plan a winter trip. The popular Winter Wildlife & National Parks package features a Snowcoach Tour of both Yellowstone, a snowshoe tour of Grand Teton National Park, a sleigh ride through the National Elk Refuge, and more. There are also seasonal deals available that may save you hundreds on your airfare to Jackson Hole. For the latest package deals, visit our website or give us a call at 307-733-4005 and a local vacation expert can help you plan the perfect visit.
There are many reasons to visit and much fun to be had by you and your loved ones in and around Yellowstone National Park. We hope to see you here this winter!