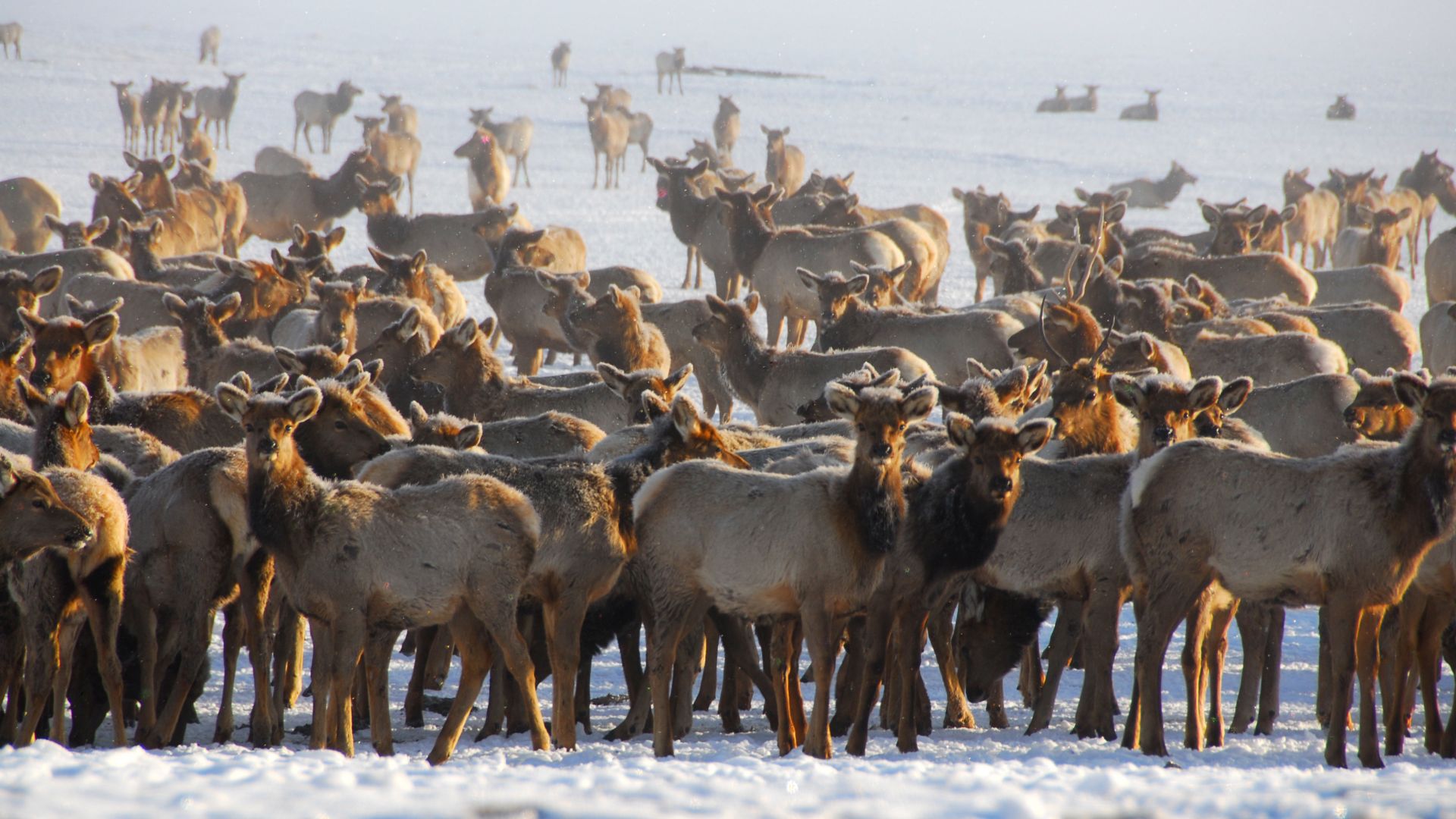 National Elk Refuge
Imagine taking a horse-drawn sleigh ride among an elk herd numbering in the thousands.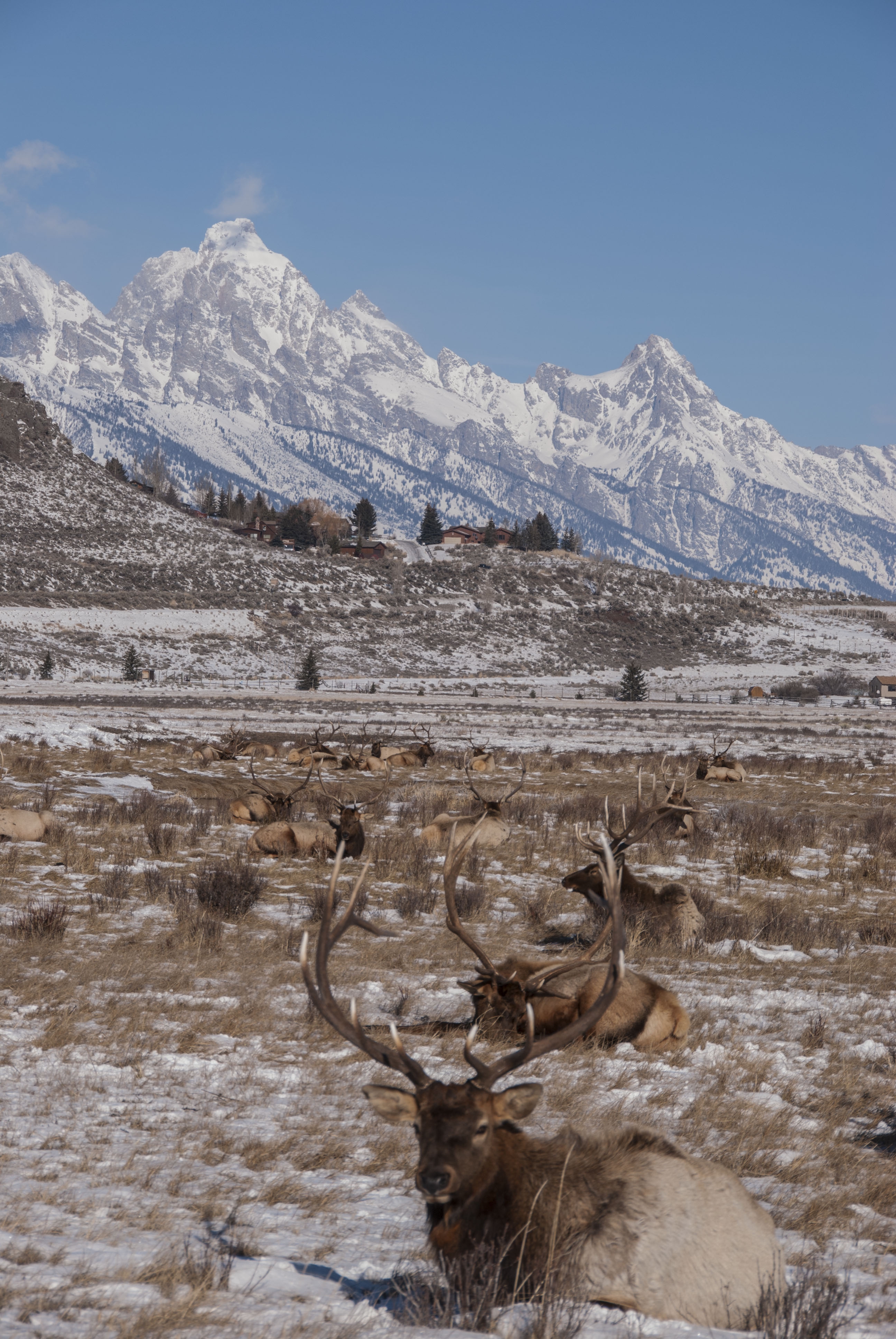 At the National Elk Refuge, such an adventure is available to winter visitors from mid-December through early April. The season is scheduled through the end of March/first weekend of April, tentatively, weather and herd conditions permitting.
What to wear?
Appropriate dress for a sleigh ride includes a warm coat, hat, gloves, and warm boots. Surprisingly, the temperature can feel significantly colder on the sleigh ride in comparison to conditions in town. Chilling winds often blow up the valley, and snowstorms can happen anytime. Warmly-dressed visitors take all of this in stride.
How to Make a Reservation or Buy Tickets?
Sleigh rides are available on a first-come, first-served basis. Reservations are available for everyone, but not required for small groups. Reservations are requested for large groups. To make a reservation, click here. Visitors must meet at the Visitors' Center and take a shuttle bus to the boarding area. Accommodations exist for visitors with disabilities.
Where is the Departure Location for the National Elk Refuge Tour?
National Elk Refuge sleigh rides depart 3-4 times per hour, 10:00 a.m. - 4:00 p.m. daily, from the Jackson Hole and Greater Yellowstone Visitor Center at the north end of Jackson, WY, on HWY 26/89/191. Visitor Center hours are 9:00 a.m. - 5:00 p.m. during sleigh ride season.
Featured Partners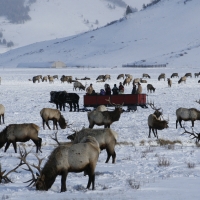 Imagine taking a horse-drawn sleigh ride among an elk herd numbering in the thousands. At the National Elk Refuge, such an…
Book