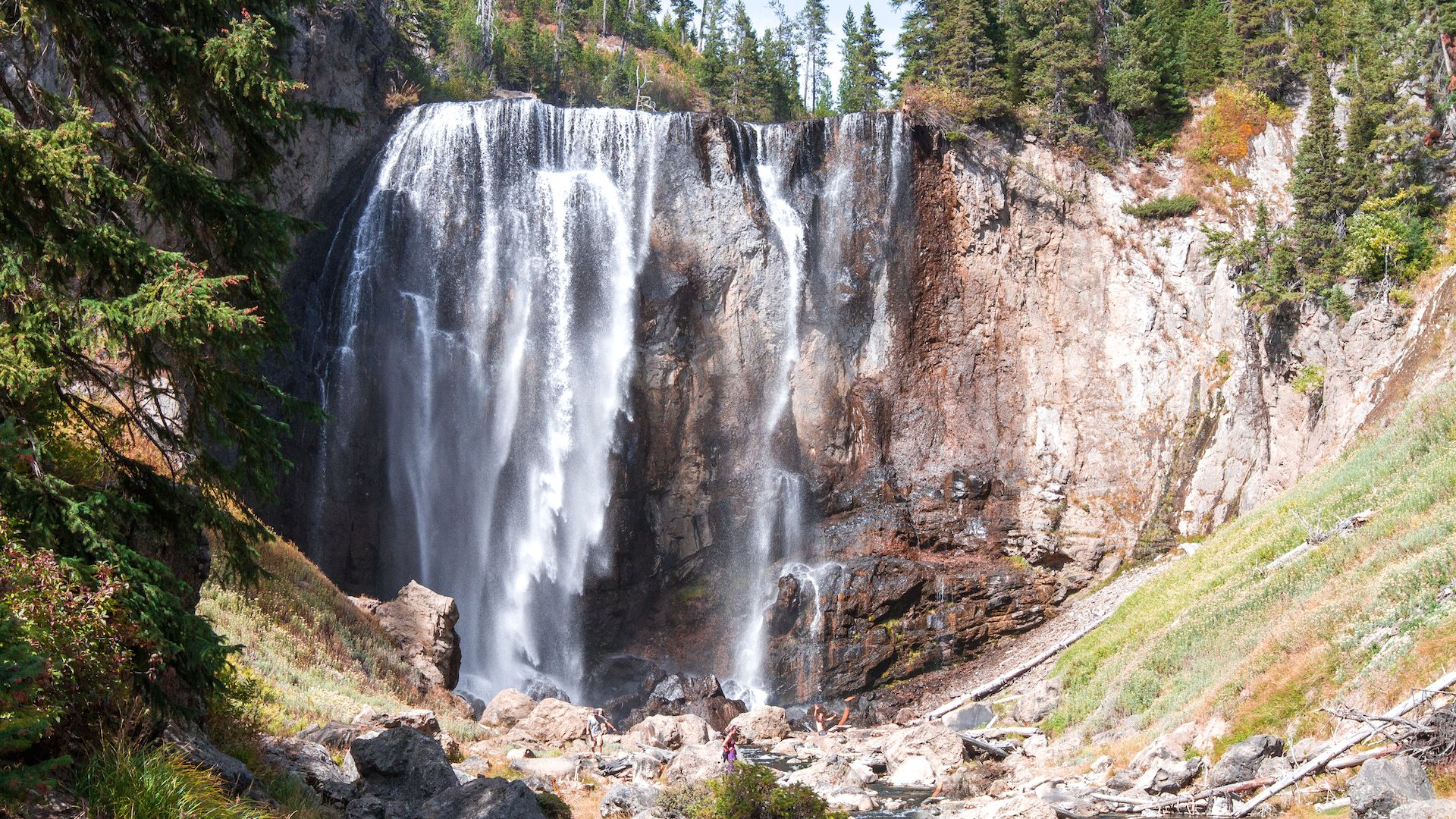 Yellowstone National Park
Jackson Hole, Wyoming is the perfect base camp for exploring Yellowstone National Park.
NOTE: Yellowstone National Park's North and South Loops have reopened and the Alternation License Plate system has been suspended. 93% of park roadways are now open following June's flooding event.
For the latest updates and current conditions, click here.
---
Give the travel experts at Jackson Hole Central Reservations a call, and we can help you plan the perfect visit this summer.
When is Yellowstone National Park Open?
Typically, the park roads are open to visitors from April through November. Due to weather, the roads do close to regular vehicles in the winter and re-open in spring. Exact road closure dates vary based on which park entrance you are using and the conditions for that entrance. During July and August, all roads, services and facilities are open.
Does the park ever close?
The park does not close, but during the winter and early spring months, roads and entrances are closed to motor vehicle traffic. Visitors can still enjoy Yellowstone National Park in the winter by oversnow travel only. Enjoy a guided snowmobile expedition or snowcoach tours offered by licensed tour operators, December 15-March 15.
When is the best time to visit Yellowstone?
Visitation to the park peaks during July and August. If you are looking to visit with fewer crowds, then the shoulder seasons of spring and fall are both smart options. A winter visit is one of the most magical ways to experience the park. In the winter the park closes to regular traffic and only snowcoach and snowmobile guided tours are allowed to enter. See the park from a whole new perspecitve, with fewer crowds. The steam from geysers and geothermal features rising through the snow is breathtaking. Plan your visit around seasonal highlights with this helpful guide.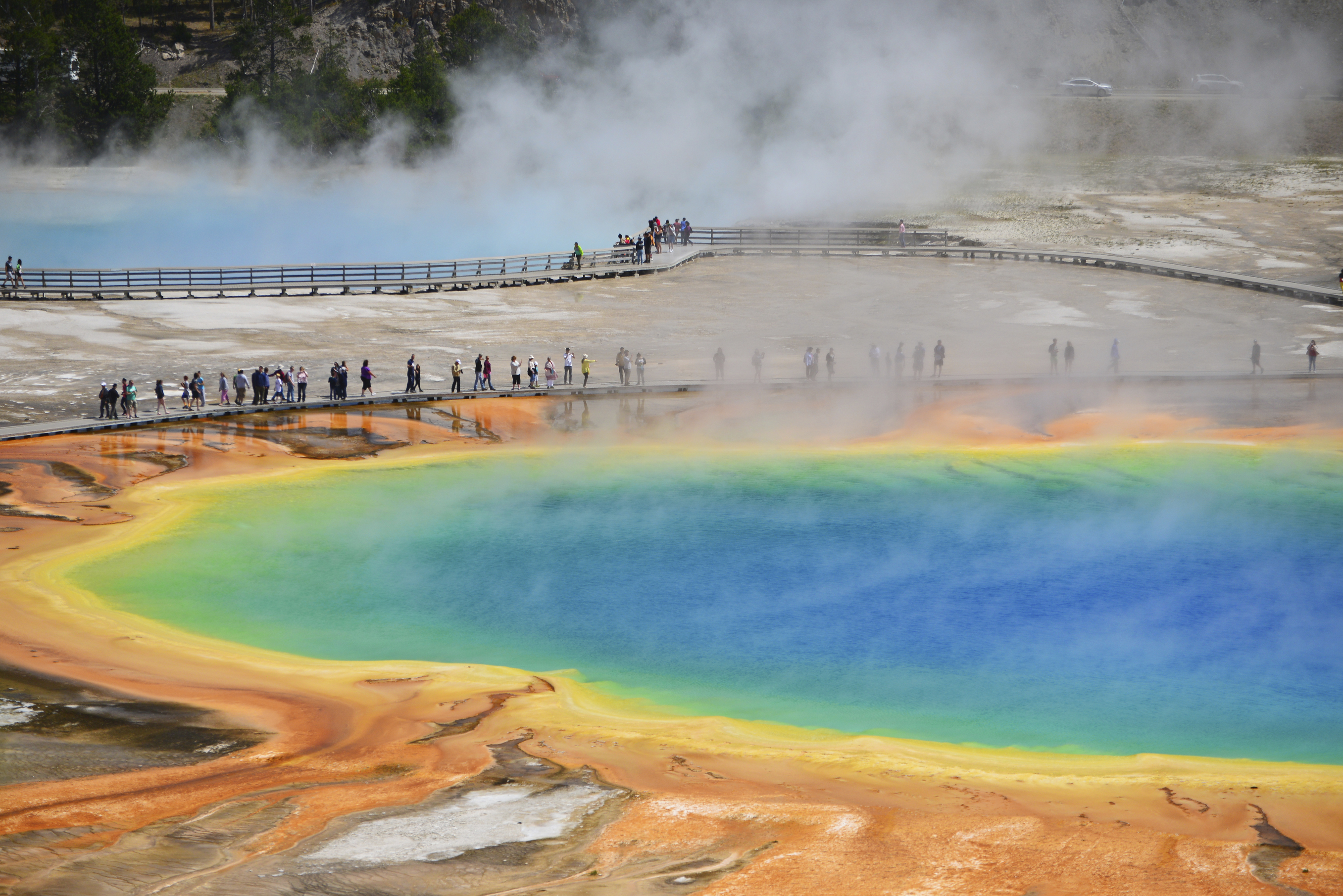 How much do Yellowstone National Park entrance fees and passes cost?
Park passes are sold online and at all entrance stations. Seven-day passes are $35 for private, non-commercial vehicles, $30 for motorcycles or snowmobiles, and $20 for individuals entering the park by foot, bike, on skis or other non-motorized modes of transportation.
Annual passes are available for $80 per year and there are several days throughout the year when entrance fees are waived. For more information about entrance fees and passes, visit the Yellowstone National Park website.
How many park entrances are there and which is the best entrance to Yellowstone?
There are five entrances to the park: north, northeast, east, south, and west. The south entrance is only 60 miles from Jackson, WY and this makes Jackson Hole an excellent base camp for exploring.
How long does it take to drive the Grand Loop in Yellowstone?
The Grand Loop is the 142-mile long main road that snakes through the park and connects with each of the five park entrances. The road consists of two loops that interconnect in the middle (like a figure eight). Depending on road conditions and visitation, it will take between four and seven hours to drive the entirety of the Grand Loop. We do not recommend driving the entire loop in one visit, as you will want to take your time to enjoy the scenery and stop throughout the park to view wildlife and other park highlights. To plan your visit, choose either the northern or southern section of the Grand Loop, and you can see about half of the park road in one drive.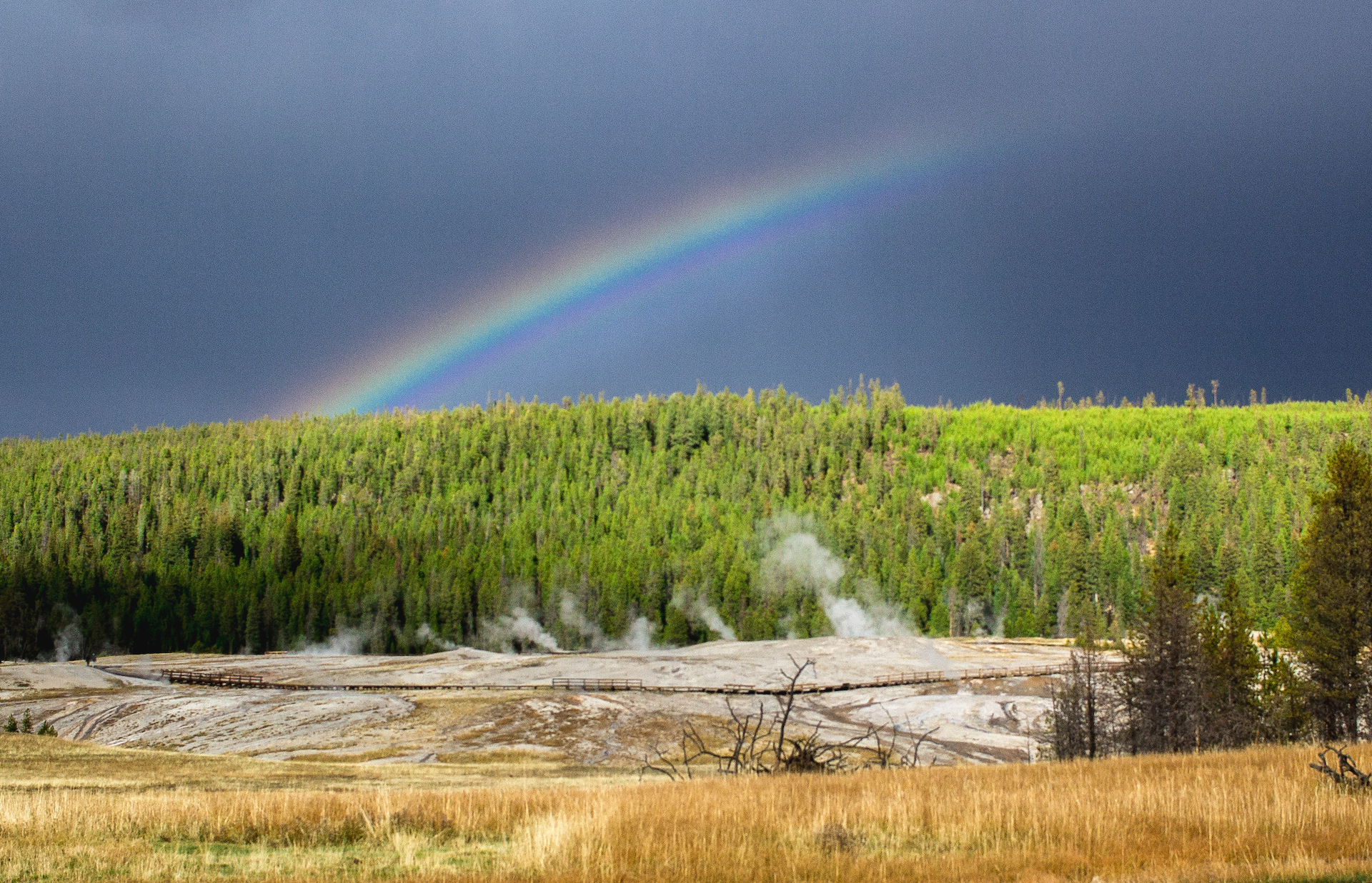 Where can I find maps of Yellowstone National Park?
For the most up-to-date maps, visit the national park's website. Here are a few quick links to helpful maps too:
How much time will I need to explore the park? What can I see in one day?
With more than 2.2 million acres to explore, there is a lifetime's worth of adventure in Yellowstone. Whether you have a week to explore or only one day, you will not be dissapointed. If you just have one day to explore, drive one half of the Grand Loop park road and you will hit many of the parks most famous sights and areas.
If you have limited time, then a guided tour is an excellent way to see Yellowstone. Experienced guides and licensed tour operators can lead you to the park's most incredible sights and features while sharing educational information about the park, wildlife, and unique geothermal features. Taking a guided tour reduces the stress of visiting and trying to "see it all," helping you to relax and enjoy the park.
Which airports can you fly into to visit Yellowstone National Park?
Jackson Hole Airport (JAC) in Jackson, WY is 60 miles from the south entrance to the park and offers direct flights from 11 major U.S. cities. Jackson Hole is an ideal base from which to explore the park and the Jackson Hole airport is actually located within Grand Teton National Park, making for indescribable views of the Tetons and Snake River during the descent (definitely book a window seat!). If you are planning to enter through the north entrance of the park, then you may wish to fly into Gallatin Field Airport (BZN) in Bozeman, MT.
Where should I stay near the park?
Jackson Hole is convenient to the south entrance of the park and offers plenty of lodging options from luxury accommodations to family-friendly hotels and motels and vacation rentals. You can learn more about staying in historic downtown Jackson or Teton Village on our blog. If you are exploring closer to the North entrance of the park, then you can find accomodations in and around Bozeman Montana as well.
Are there campgrounds or lodging available in the park?
There are nine park lodges that operate from late spring into the fall. Be aware that only two of the park's lodges are open in the winter and that roads are closed to regular motor vehicles during the winter months (only licensed tour operators and treaded vehicles may enter the park in the winter).
Yellowstone also offers 12 campgrounds and more than 2,000 camping sites. Some campgrounds take reservations and some operate on a first-come, first serve basis, so plan accordingly during the busy summer months. For more adventurous travelers, there are backcountry camping options as well.
Are there places to eat in or near the park?
There are several restaurants, cafes, and general stores and more than 50 picnic areas throughout the park. When you're done exploring for the day, head back to Jackson Hole for some world-class dining options.
Will my cell phone work in the park? Is there wifi?
You may experience limited cell phone service throughout the park, so plan accordingly and do not rely on your cell phone while in the park. There is free wifi available at several visitor centers and hotels in the park too.
What are the top places to visit in Yellowstone National Park?
There are so many historic sites, geothermal features, and scenic overlooks throughout the park that it is diffuclt to choose! But a few of the must-see's in Yellowstone National Park include:
Old Faithful
Grand Prismatic Springs
Haydens Valley & Lamar Valley
The Grand Canyon of Yellowstone
Yellowstone Lake
Mammoth Hot Springs
To learn more about each of these sites and to view our full list of 10 things to see in Yellowstone National Park, click here.
What do I need to know about visiting Old Faithful?
Beyond witnessing an eruption, there are other rewarding attractions in the Old Faithful recreation area including the historic Old Faithful Inn, a log hotel built in the early 1900s. Look for the winding staircases on the third floor of the inn that lead to the Crow's Nest, which is a sort of treehouse built on the roof of the building. The Crow's Nest is no longer accessible to the public, but the architecture is still a marvel to see.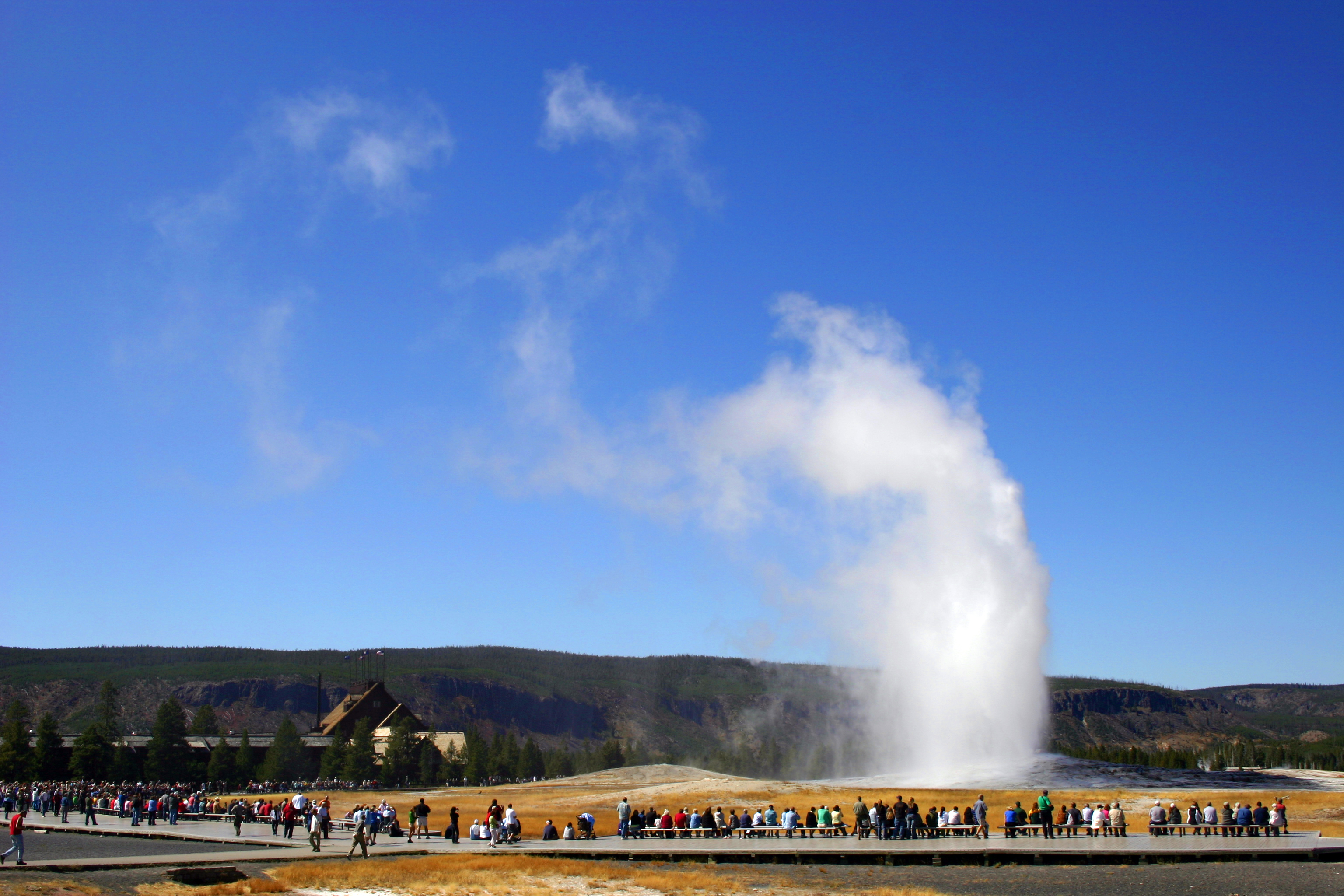 How often does Old Faithful Erupt?
Old Faithful erupts about every 90 minutes, making it one of the most famous sights within the park. Eruptions can shoot 3,700 to 8,400 gallons of boiling water to a height of 106-185 feet in a blast that can last from one-and-a-half to five minutes. Despite National Park lore that the geyser shoots steaming water every hour, eruptions usually occur about 90 minutes apart, but intervals can vary from 45 to 125 minutes. Old Faithful is also not the tallest or largest geyser in the park, despite what its reputation might lead people to believe. That title goes to Steamboat Geyser, which is known to blast water over 300 feet high.
What's the history behind Old Faithful?
Old Faithful was the first geyser in the park to receive a name, from the Washburn-Langford-Doane Expedition in 1870. Since then it has become one of the most iconic landmarks in National Park history. Described by the team at first sight as "the perfect geyser," Old Faithful became somewhat of a washing machine for early expeditions and traders who would put their clothes in and let the force and heat of the water spouting rid their garments of dirt.
What kind of wildlife can I expect to see in Yellowstone?
The park is at the core of the Greater Yellowstone Ecosystem, one of the largest intact temperate zone ecosystems remaining on the planet. An outstanding mountain wildland with clean water and air, Yellowstone is home of the grizzly bear and wolf, along with free-ranging herds of bison and elk. Visitors may also see moose, mountain goats, mule deer, pronghorn, and white-tailed deer. Top predators include coyotes, mountain lions, and wolverines.
Yellowstone is an excellent birding destination with more than 300 species of birds including raptors, songbirds, shorebirds, and waterfowl. In the raptor family, visitors may see Bald Eagles, Osprey, and Peregrine Falcons.
What is the Yellowstone Caldera?
Preserved within Yellowstone National Park are some 10,000 hot springs and geysers, the majority of the planet's total. These geothermal wonders are evidence of one of the world's largest active volcanoes; its last eruption created a crater, or caldera, that spans almost half of the park. This is the Yellowstone Caldera, sometimes referred to as the Yellowstone Supervolcano. Yellowstone was established to protect these geysers, as well as the incredible animal life and landscape the park encompasses. While you're there don't forget to check out Gibbon Falls located near the Caldera rim of the Yellowstone Supervolcano.
Are there Safety Tips to follow to help stay safe and protect the park?
There are plenty of tips for having a safe and comfortable visit to Yellowstone and to help protect and preserve the park for other visitors. Take the Yellowstone Pledge here to find out more about being a good park steward.
Is the Yellowstone National Park pet-friendly? Should I bring my dog?
You may wish to leave your pets at home or board your pet while visiting Yellowstone National Park, because the park offers limited pet-friendly activities. For safety reasons and to protect delicate park wildlife, pets are not allowed on trails, on boardwalks, in thermal areas, or in the backcountry. Pets must remain within 100 feet of developed areas such as roads, parking lots, and campgrounds.
Is the park family friendly?
When traveling with your family, take advantage of Yellowstone's many family-friendly and educational activities. The Junior Ranger and Young Scientist programs offer self-guided ways for kids to explore the park, learn about wildlife and science, and earn cool patches.
What is the weather like in Yellowstone National Park?
In the summer from June through August, expect daily highs in the 70s (fahrenheit) and cooler nights with temperatures dropping into the 50s and sometimes 40s. Warmer evening layers are recommended. Spring and fall offer mild day time temperatures, perfect for hiking and exploring. Be sure to dress warm during a winter visit as the park typically experiences heavy snowfall and day time highs in the 20s and 30s. Remember, you can visit the park during winter and yet stay warm on a heated snowcoach tour.
Is fishing allowed in Yellowstone?
Anglers will find ample opportunities to fish throughout Yellowstone National Park. The fishing season begins the Saturday of Memorial Day weekend. Park visitors can enjoy fishing throughout the summer and through early November, when the park roads close to motorized vehicles for the winter season.
Anglers can catch cutthroat trout in many of Yellowstone's lakes and streams, but keep in mind fishing is only allowed in certain areas and with permits. Know the rules and regulations before fishing in Yellowstone National Park. Guides are available to answer all your questions and make sure you're properly prepared for fishing in Jackson Hole and Yellowstone National Park.

When was Yellowstone National Park established?
Established on March 1, 1872, Yellowstone National Park is the first and oldest national park in the world. It is known for its famous geysers (like Old Faithful) and abundant wildlife, and is one of the largest intact temperate zone ecosystems remaining on the planet.
What's the history of Yellowstone prior to being named a National Park?
Native Americans made the park their home for thousands of years and early European descendants found their way into the park in more recent centuries. Today, park visitors continue to be welcome within this one of a kind natural habitat. The naming of Yellowstone as a National Park came about at the behest of the Northern Pacific Railroad Company. Northern Pacific was expanding their business into the Montana Territory and looking for ways to encourage tourism in the region. The nearby area of what became modern Wyoming (at the time known briefly as part of the Dakota Territory) included the beautiful lands of Yellowstone.
Northern Pacific began promoting the park as an attraction by way of commissioned sketches of the land, as well as a lecture series on the region's majesty given by a politician with financial interests in the railroad company's expansion. Lobbying for an expedition of the area led to the Washburn-Langford-Doane exploratory party in 1870, followed two years later by the Congressional enactment of the Yellowstone Park Act.
Start planing your Yellowstone Trip today!
Ready to book your Jackson Hole vacation or have some additional questions? Fee free to contact one of our local travel experts at (888) 838-6606.
Book your Yellowstone adventure today! Click below to learn more about our partners and options:
Featured Partners