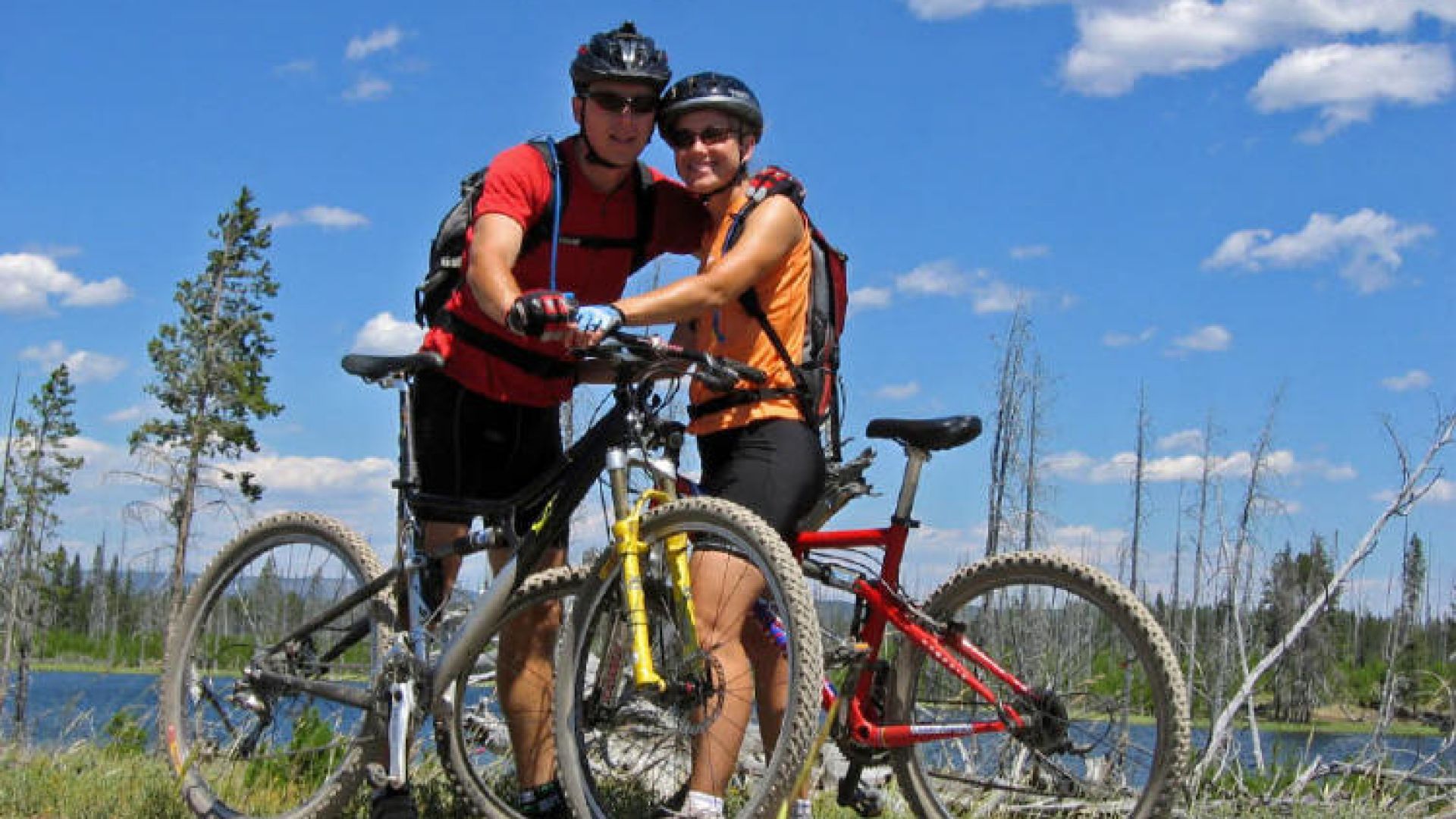 Biking in Jackson Hole
With stunning vistas, a dry summer climate, endlessly varied terrain, more than 100 miles of paved cycling trails and over 115 miles of mountain biking trails, Jackson Hole is quickly becoming a prime, four season U.S. cycling destination. If you enjoy cycling, we invite you to see for yourself how we live up to this reputation.
The cycling terrain in and around Jackson is astonishingly diverse, with extensive paved pathway systems and miles of open road along with intricate networks of steep, winding mountain bike trails. So whether you are a total novice, a weekend warrior, or a serious athlete, you can find a bike path or trail in Jackson to make your wheels spin.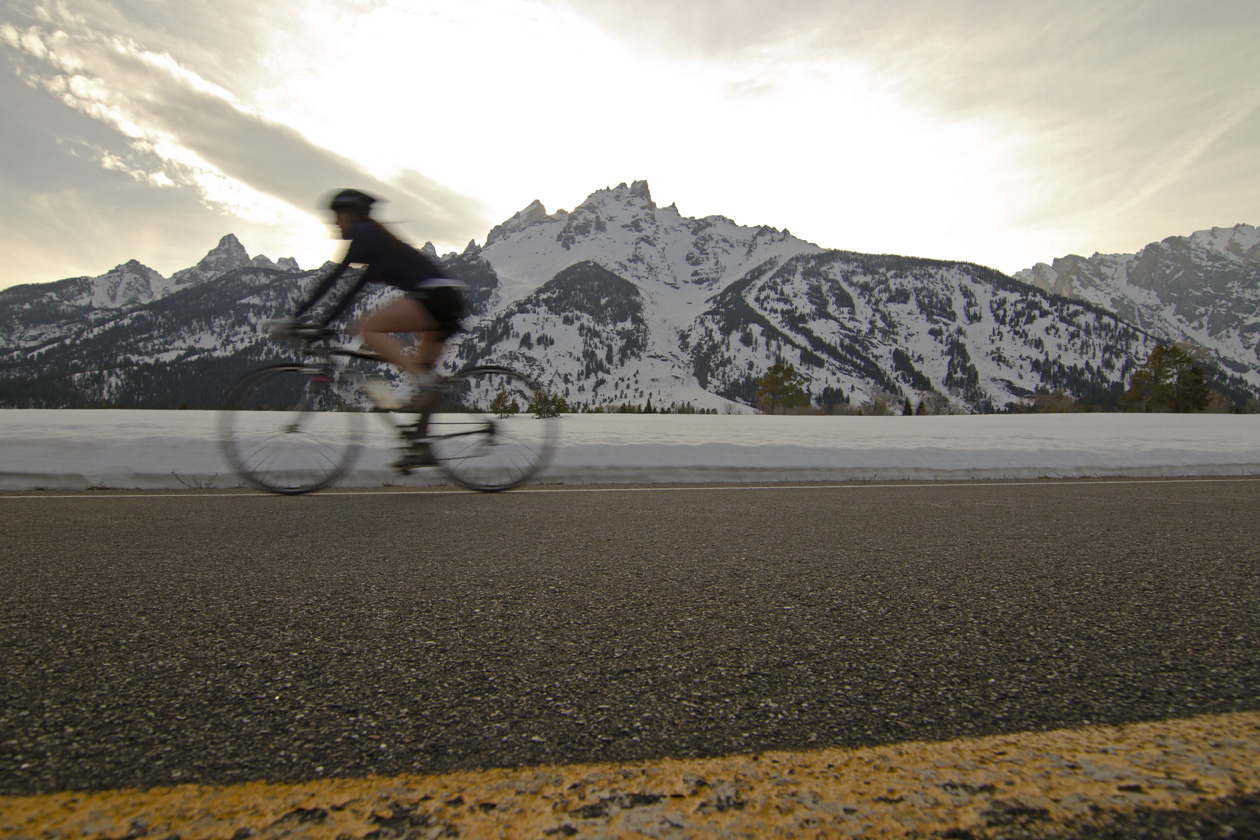 Road Biking
Jackson has plenty of road routes for those looking to log some distance. Some popular road routes include South Park, Kelly Loop, Jackson to Jenny Lake, and Old Teton Pass Road. Those looking to check the area's most grueling ride off their bucket list can opt for the "Around the Block" route: a 100-mile loop that extends west over Teton Pass, south on Pine Creek Pass, and back around north through the Snake River Canyon. Pro tip: Plan to head to the nearest hot tub or spa upon completion!
Mountain Biking
What Jackson lacks in oceans, it makes up for in mountain biking trails, some of which you can access right from town. Cache Creek is a dense network of running and biking trails only a 10-minute ride from town. If you like loops, check out the Cache to Game Creek route, a 20-mile loop on forest service roads alternating with steep, single track, open meadows, and gorgeous aspen/pine groves. Other popular mountain biking areas are the trails at Teton Pass, Shadow Mountain, and the Grand Targhee Resort. For more information on mountain biking near Jackson, click here.
Those looking to take on Jackson's snowy winter terrain via bike can opt for mountain bikes with studded snow tires or a fat tire snow bike, available to rent from area outfitters.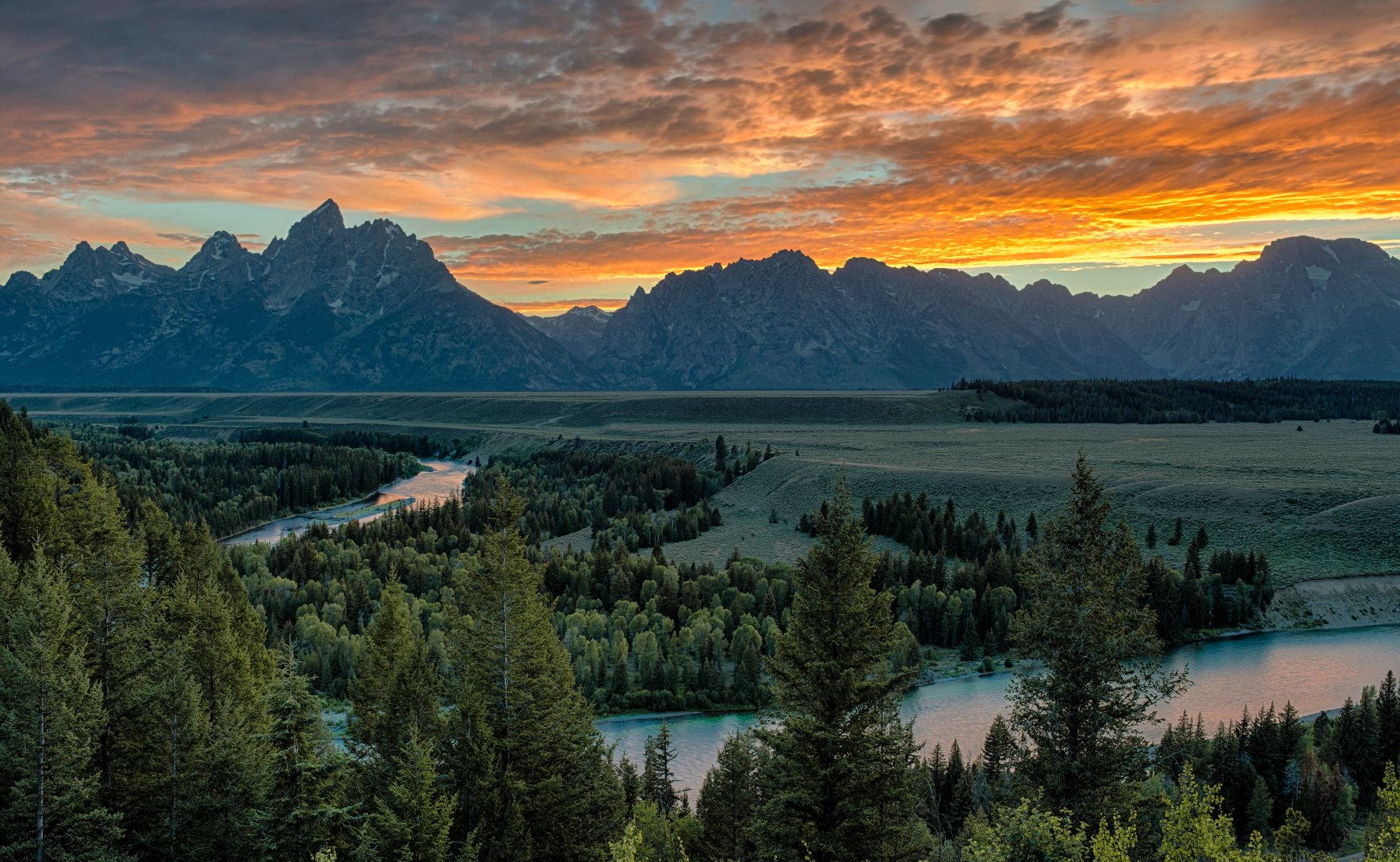 Paved Pathways
Paved cycling pathways criss-cross through town and beyond, linking Jackson with other towns and destinations of interest. For example, you can ride the 20-mile distance from Jackson all the way to Jenny Lake on paved pathways. One section of Jackson's pathway system is even an incredible bridge spanning the Snake River.
You can use these pathways to cycle around town, take a leisurely family bike ride (without having to worry about road traffic), or travel longer distances. These pathways are also e-bike friendly for those looking for a less taxing ride or to quickly cover more ground. For detailed maps and other information about the pathways, please refer to Friends of Pathways.
Some of the more popular paved paths and pathway systems around Jackson:
Town Pathways: The best access point for these pathways is behind the post office on Maple Way. Most pathways are in the southwest part of town.
Jackson to Grand Teton National Park: Park your car in one of the lots north of town and you can ride your bike on a newly paved pathway all the way to Moose, which is the south entrance of Grand Teton National Park.
Grand Teton National Park to Jenny Lake: A fully paved section of pathway connects Moose with Jenny Lake.
Moose Wilson Pathway: This pathway connects Wilson, at the base of Teton Pass, with Teton Village.
E-Bikes
Bike without breaking a sweat by renting an e-bike from a local outfitter, such as E-Bikes of Jackson Hole and Hoff's Bikesmith. These bikes pair pedal power with battery-powered motors to make a quick zip around town or a 20-mile ride feel near-effortless. Current regulations allow for e-bike riding on Jackson Hole's roads and paved pathways, as well as within Grand Teton and Yellowstone National Parks and on the paths of National Elk Refuge, wherever traditional biking is permitted.
Jackson Hole Bike Park
The Jackson Hole Bike Park, part of the Jackson Hole Mountain Resort in Teton Village, is the new hot spot for downhill mountain biking in Jackson Hole. You don't have to be an expert to give their trails a whirl, though most trails do cater to intermediate to expert downhill cyclists. Ride the gondola or lift 1,200 feet to the top of the mountain and ride down on one of 14 trails, which have varying levels of difficulty. The park is open from mid-June to early September, from 10 a.m. to 5 p.m. Saturdays through Thursdays and 10 a.m. to 6 p.m. on Fridays. Get great discounts on Fridays through Friday Night Bikes. Bike rentals are available from Jackson Hole Sports, conveniently located at the base of the mountain.
Connect with us today at 888.838.6606 and let the travel experts at Jackson Hole Central Reservations help you book your next Jackson Hole vacation!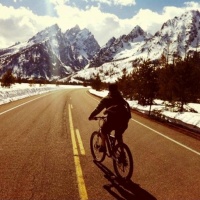 02/23/2022
Jackson Hole presents an eclectic mix of cycling opportunities all year round, from thrilling mountain bike treks through wooded trails to relaxed cruises on an e-bike or road bike along paved pathways and roads.
More Info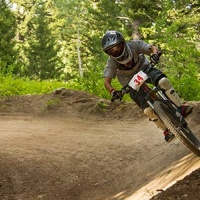 02/22/2022
Find the best places to mountain bike near Jackson Hole, Wyoming, including an expansive network of cross-country trails and dedicated mountain biking parks.
More Info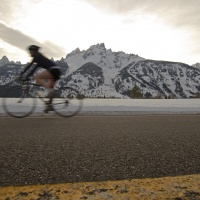 02/23/2022
Known for our wondrous winter activities, such as skiing, snowboarding and other scenic, snowy adventures, Jackson Hole also presents visitors with ample opportunity for exploration in all seasons, especially for those looking to navigate our serene landscapes by bike.
More Info
Book online and save up to $300 Per Person on Airfare
Receive up to $300 off your airfare per person when you book your roundtrip flights, lodging, and lift tickets or an equivalent winter activity.
Book Now