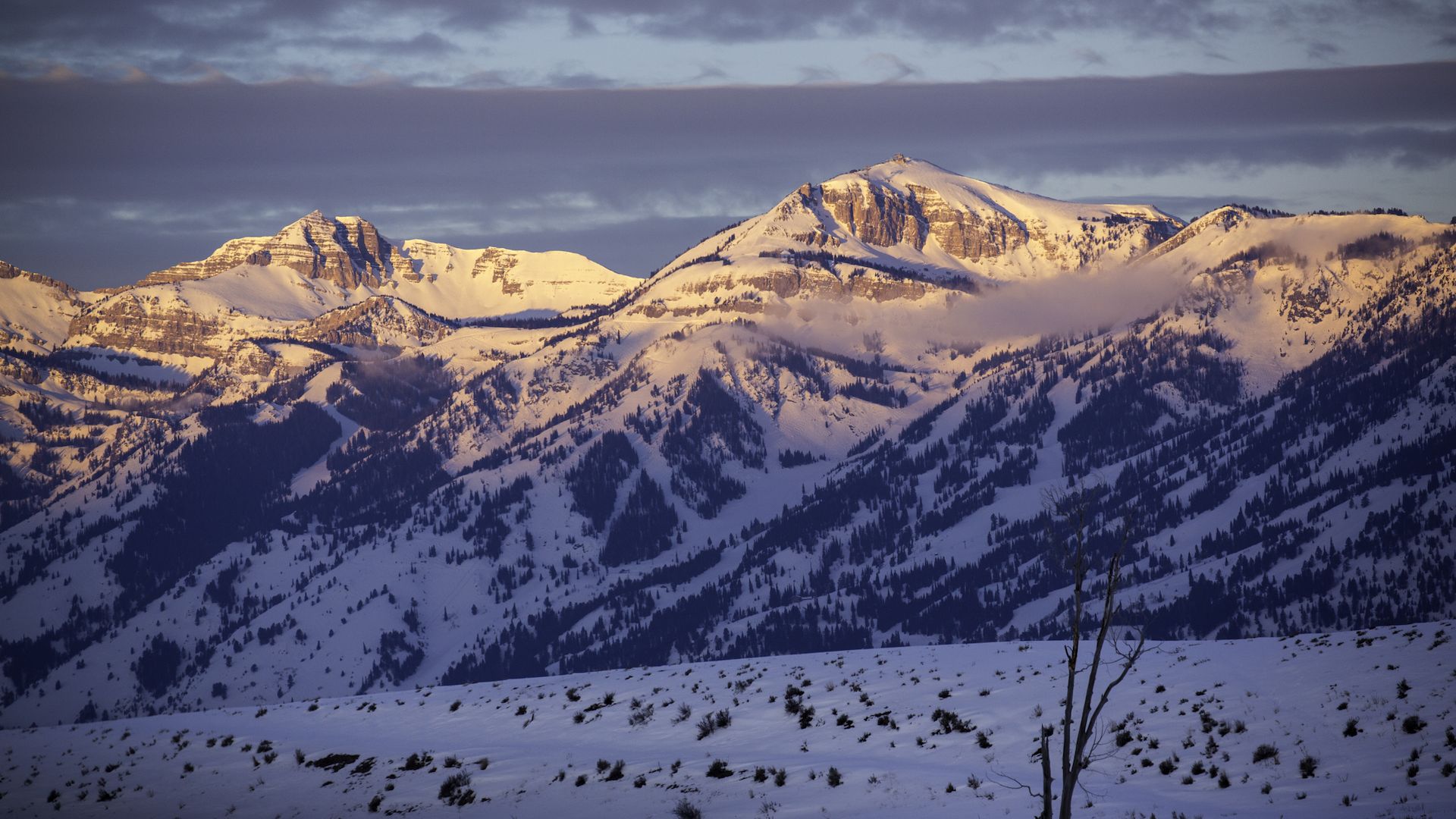 Peaceful landscapes and a fun workout!
Snowshoeing
Enjoy the peace and serenity that comes with a day in the mountains, exploring Jackson Hole by snowshoe.
Book Today! Click below to view snowshoeing partners and options:
Featured Partners

The Hole Hiking Experience caters to all ages and abilities. Half- and full-day excursions available. A naturalist guide will lead…
Book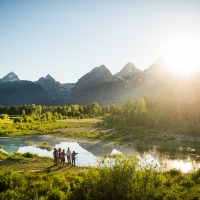 Jackson Hole Eco Tour Wildlife Adventures lives up to its name by offering guests the opportunity to take part in many of the most…
Book
Snowshoeing offers a great way to experience Jackson Hole's pristine winter wilderness. Depending on terrain and snow powder conditions, it may also be an amazing work-out. On a well groomed snowshoe trail or across fresh powder, snowshoeing is an enjoyable Jackson winter activity that is accessible to everyone and a great alternative to skiing.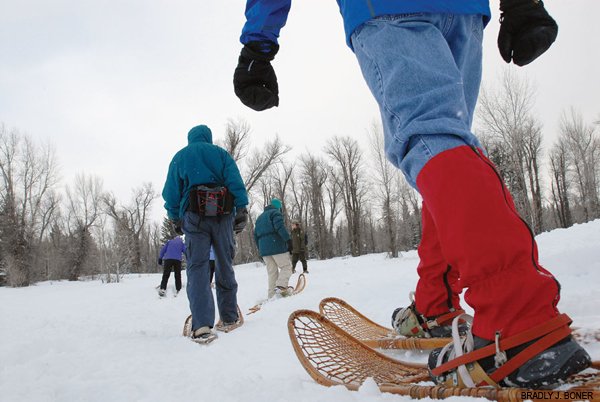 Where to Go Snowshoeing in Jackson Hole
Teton Pass: Famous as a backcountry wilderness ski area, this region also offers great accessibility for snowshoers. A typical snowshoeing excursion in Teton Pass follows the ridge and offers many scenic vistas of the Tetons. Guided snowshoe trips are common in this area as well.
Grand Teton National Park: National park rangers lead daily snowshoe tours through the park during the winter. For those interested in solitude, non-ranger led snowshoeing is also accessible from the Taggart Lake Trailhead.

Snowshoeing Guides & Snowshoe Rentals in Jackson Hole
Jackson's The Hole Hiking Experience offers full and half day snowshoe adventures every winter. Guided trips outfit visitors with everything they need for a day on the snowshoe trail and also include nature interpretation and an informative history of Jackson's winter ecosystem. A variety of local ski and winter outdoor shops also rent snowshoes for daily use. A variety of local ski and winter outdoor shops also rent snowshoes for daily use including Eco Tour Adventures who operate 365 days a year and are a top rated tour group on TripAdvisor.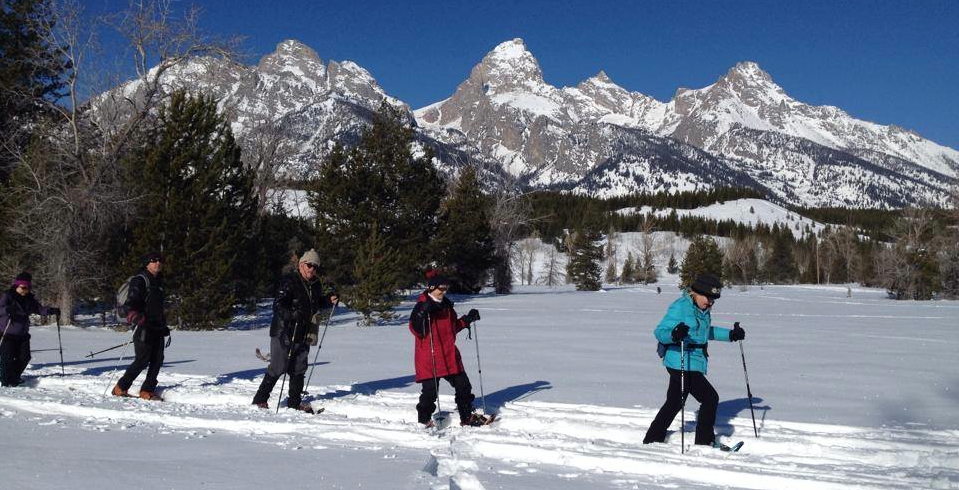 Is it a good exercise?
Although it may not look as extreme as snowboarding or skiing, snowshoeing is physically exerting and an exceptional cardio workout and can burn up to 1,000 calories an hour.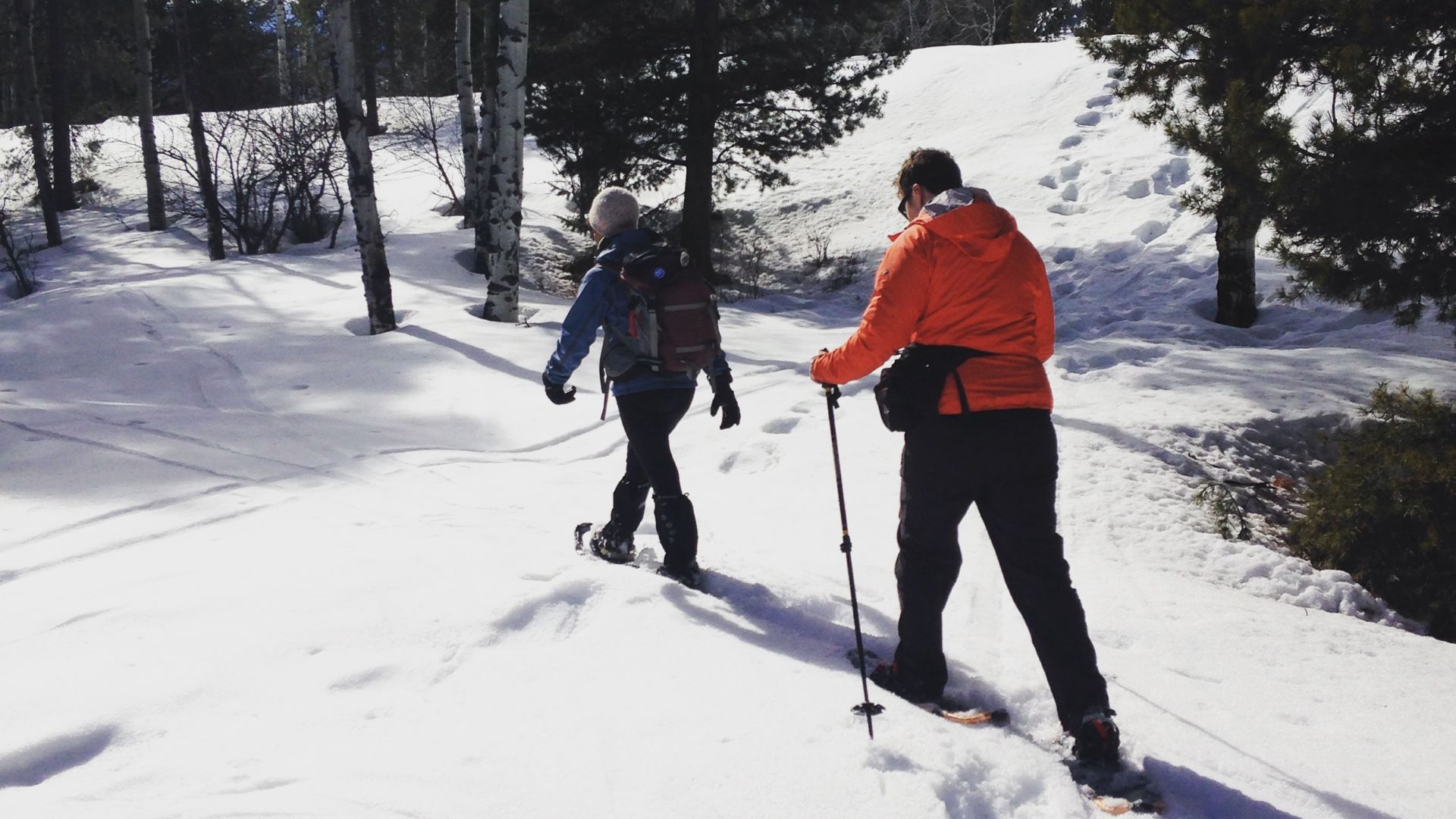 Is it harder than hiking?
When starting out, snowshoeing may be challenging to even the most seasoned trail hikers. With the added obstacles of freezing temps requiring additional clothing and layering (which means more weight), snow covered trails often making visibility more difficult, and getting acquainted with wearing snowshoes while learning to balance correctly, it takes a little practice to get used to. Once you get the hang of it, you'll be out on your own in no time.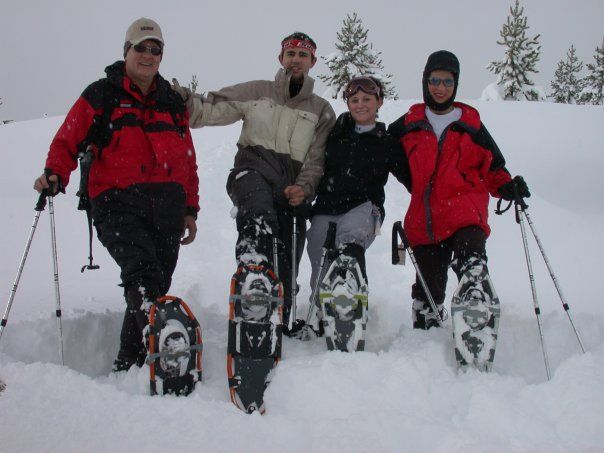 Is it hard to learn?
Snowshoeing is an easy sport to learn for beginners of all ages and fitness levels. With the proper gear, a little guidance, and practice, you'll soon be gliding through the snow enjoying the beautiful winter scenery. Book a snowshoe tour with our local guides to learn the fundamentals while you journey through the snow covered terrain of Jackson Hole.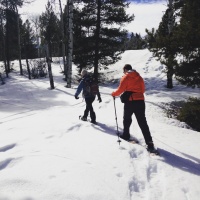 03/15/2018
Have you ever been snowshoeing through Grand Teton National Park?
More Info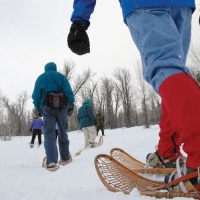 01/31/2012
Are you looking to get away from it all?
More Info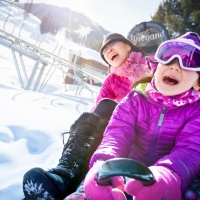 12/04/2021
Need to plan a trip that pleases the skiers in your group but also thrills non-skiers as well? Come to Jackson Hole and try our picks for the top 10 winter activities for non-skiers.
More Info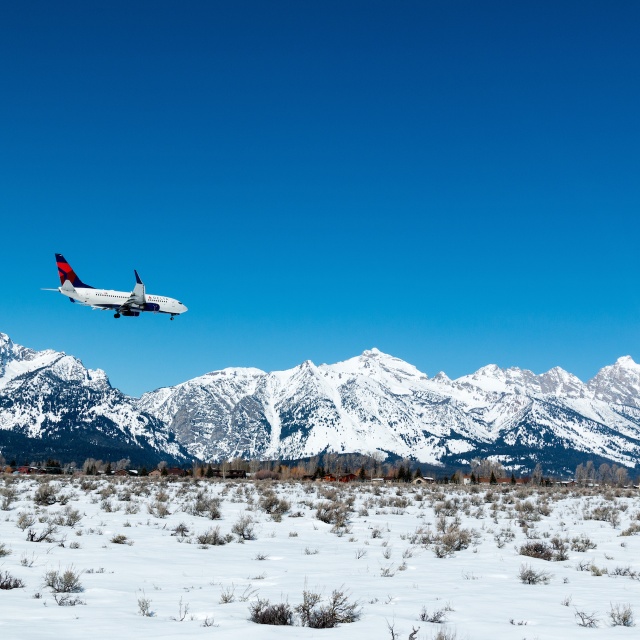 Save up to $500 per person when you book your trip to Jackson Hole.
Now is the time to book early and save! Whether you're a family of four, a group of friends, or a couple, you'll find adventure…
More Info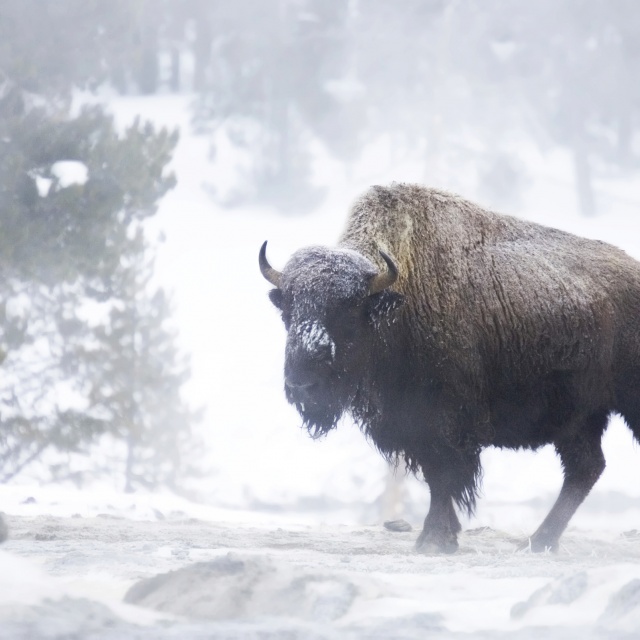 Winter Packages
Jackson Hole Central Reservations offers air- and activity-inclusive packages at great rates. Plan a ski vacation or take advantage…
More Info