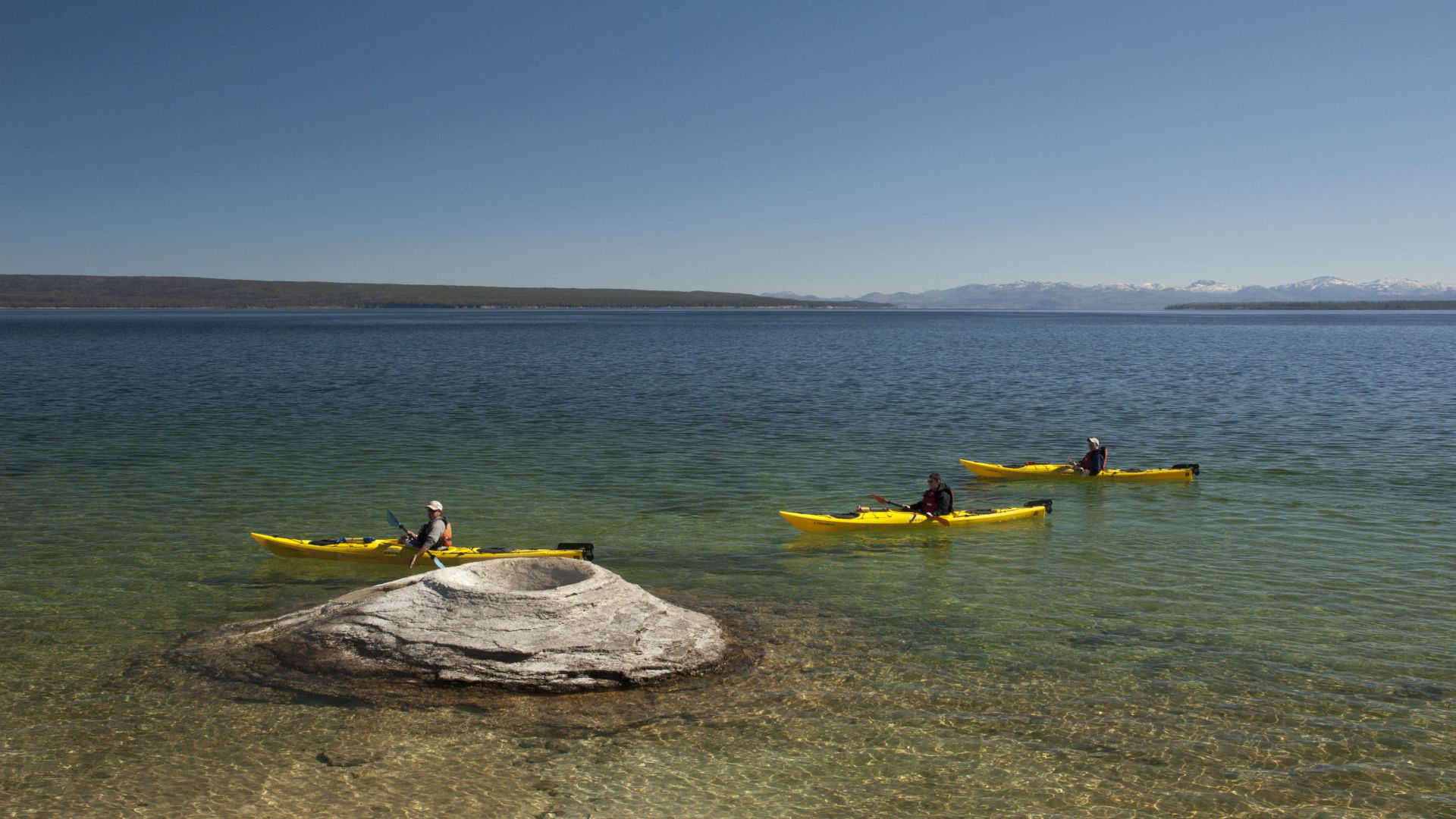 Experience Yellowstone and Grand Teton from a truly unique perspective.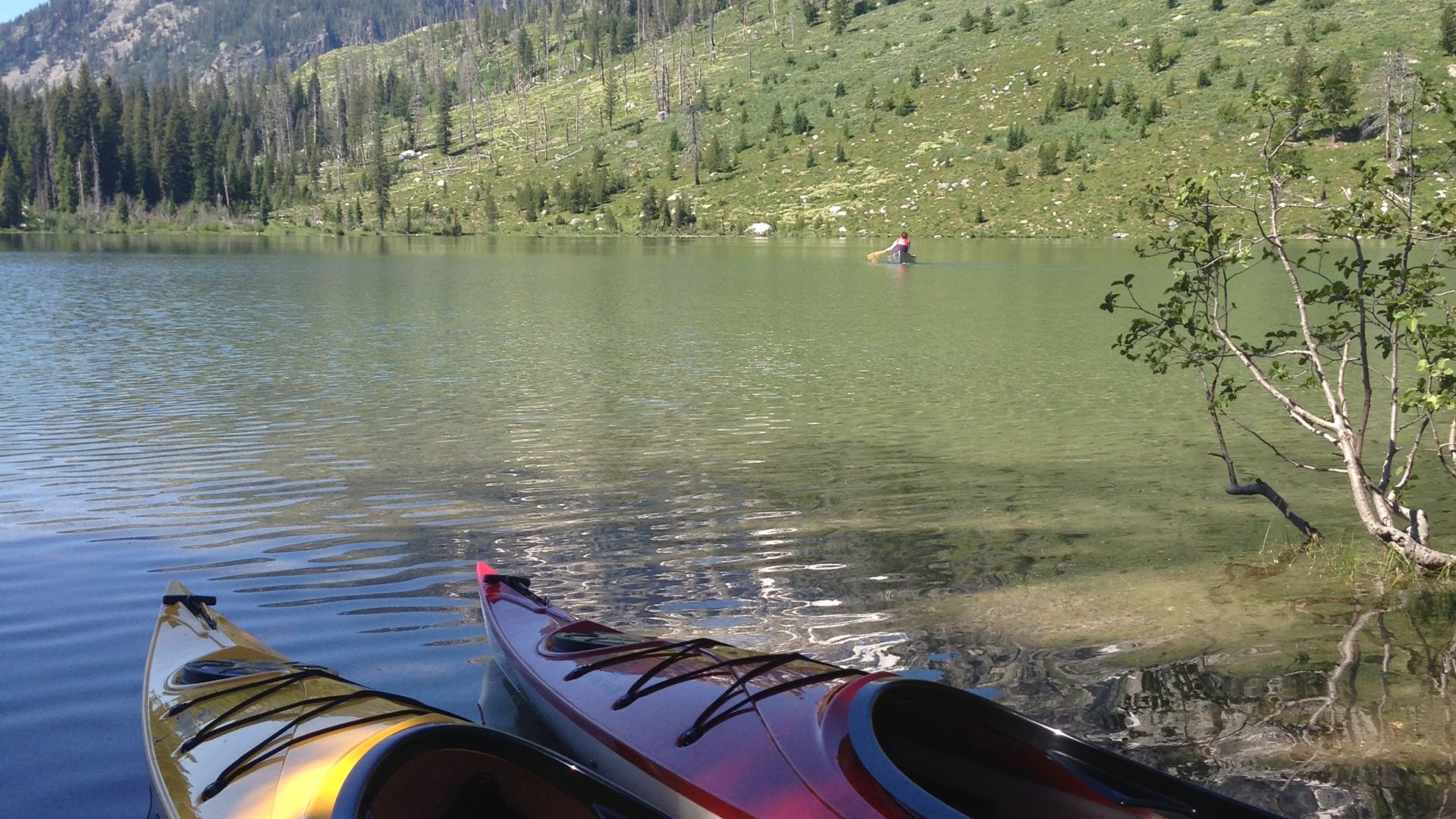 Guided Kayak & Canoe Tours
Kayaking & Canoeing
Call today to learn more about paddle adventures on the water you'll never forget.
Information Below
Beautiful forested lakes with amazing mountain views and exciting runs through epic river canyons await kayak and canoe enthusiasts in Jackson Hole. If you are a first time paddler or a veteran on the water, Jackson's pristine lakes and rivers have something for everyone.
Where to Kayak & Canoe Near Jackson
Snake River: The Snake is a long river with diverse scenery and a variety of challenges that range from relaxing to technical. From Jackson, the Snake River is accessible for paddle trips from Jackson Lake Dam to Palisades Reservoir. The best canoeing can be found in the Oxbow Bend stretch of Grand Teton National Park. Kayakers looking for whitewater adventure can find it in Snake River Canyon, a short drive from downtown Jackson and home to Class II and III rapids.
Jenny Lake: Located within Grand Teton National Park, this popular lake offers opportunities for peaceful paddling to both canoers and sea kayakers.
Slide Lake: Another relaxing paddler for canoe or kayak, this lake is a short drive north of Jackson.
Gros Ventre River: Experienced kayakers looking for challenging technical whitewater can find Class IV rapids between Slide Lake and the Gros Ventre River's confluence with the Snake.
Guided Canoe & Kayak Trips & Rentals
One of the best ways to experience Jackson's unique waterways is through a guided trip. Get away from the crowds and explore the waters of Yellowstone Lake or Lewis and Shoshone Lakes. This is the most unique and exciting way to tour the park.
Full, half day and overnight excusions on canoe or kayak, as well as gear rentals, are available through several of Jackson's friendly, professional whitewater and scenic float guide services.
Both single and double kayaks are available and this trip can be enjoyed by people of every level of expertise.