Jackson Hole Wildlife Safaris
Book This
Address
650 W Broadway
Jackson, WY 83001
Overview
You will gain an insider's knowledge of the area while learning how to find wildlife on your own. For those interested in photography, join a professional nature photographer on a private photography safari. Learn from the pros while photographing your area of interest.
Sample of Tours Offered:
Photography Safari (half & full day)
We begin this wildlife photo tour by heading north along the western boundary of the National Elk Refuge to Grand Teton National Park. Here we will travel along the southern park roads watching for wildlife and stopping frequently for photo-ops. You will see places like Antelope flats, home to historic homesteads and free ranging herds of bison and pronghorn. We will also show you the Moose-Wilson road famous for abundant flora and fauna.
Best of Jackson Hole (full day)
If you want to experience the best of Jackson Hole in the winter then this is the safari for you! Your day will begin with a pastry and gourmet coffee, tea or hot chocolate from a local coffee house before heading into the National Elk Refuge and Grand Teton National Park in search of the area's abundant wintering wildlife. Included are a sleigh ride on the National Elk Refuge and a visit to the National Museum of Wildlife Art.
Grand Teton National Park (full day)
This wildlife tour focuses on the wildlife, geology, and natural history of Grand Teton National Park. Our first destination will be Antelope Flats and Mormon Row where we will look for the growing Bison (Buffalo) and Pronghorn (Antelope) herds that call this area home for the summer.
Yellowstone National Park (full day)
This wildlife tour will focus on the geology, wildlife, and natural history of Yellowstone National Park. You will spend most of this safari inside the world's largest active volcano. We will travel north through Grand Teton National Park entering Yellowstone through the South Entrance. We then travel around the entire "lower loop" road visiting famous Yellowstone features like the Continental Divide, Old Faithful, Fountain Paint Pots, the Grand Canyon of the Yellowstone, Hayden Valley, Mud Volcano, Yellowstone Lake and much more.
Safaris Include:
Experienced guide
Picnic lunch (full day only)
Organic snacks and fresh fruit
Souvenir water bottle or coffee mug
Binoculars
Spotting scopes
Natural history and wildlife books
Sunscreen, bug spray and hand sanitizer
What to Bring:
Camera
Sunglasses
Hat
Dress in layers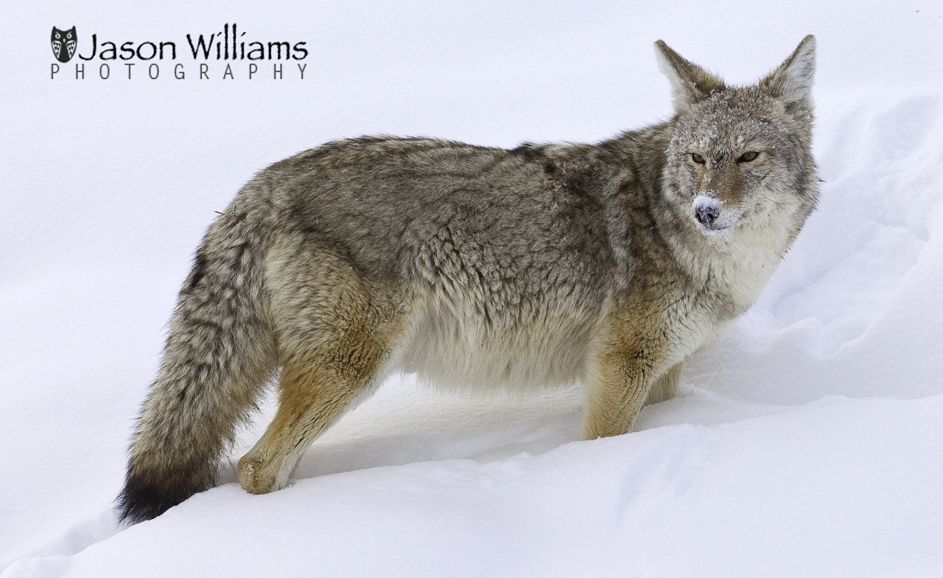 Photo Tour
On the Blog

Spring is a wonderful season for observing wildlife in Jackson Hole.