Jackson Hole Mountain Resort Aerial Tram & Summer Activities
Book This
Address
3395 Cody Lane
Teton Village, WY 83025
Overview
There are so many ways to explore the outdoors when visiting Jackson Hole Mountain Resort in the warmer months. From the Aerial Tram to the Ropes Course and Climbing Wall, kids of all ages will find plenty to do in the summer.
The Jackson Hole Aerial Tram in Teton Village is the gateway to your national park experience. Located one mile from the entrance to Grand Teton National Park, the tram takes passengers from the valley to the mountain summits and provides the easiest way to stand at the top of the Teton Range. The Aerial Tram at Jackson Hole Mountain Resort rises 4,139 vertical feet to the summit of Rendezvous Mountain. Take in 360-degree views of the Tetons, Jackson Hole, the Snake River Valley, Grand Teton National Park and the staggering summit of the Grand. Enjoy access to a vast system of hiking trails, take a tandem paragliding ride, visit Corbet's Cabin for world-renowned waffles or simply take in the sights before riding back down.
You may ride the tram to the top, explore, then ride or hike back down. Your Sightseeing Ticket also gives you access to the other chairlifts and gondolas on the mountain.
Click here for the latest updates on what's going on at Jackson Hole Mountain Resort.
Enter dates above to book tickets and passes!
Aerial Tram & Sightseeing Tickets
Sightseeing tickets will include unlimited access for the Aerial Tram, Bridger Gondola, and Teewinot chairlift for the day. The Bridger Gondola offers lots of opportunities for activities and dining from its location at 9,095'. You can hike the Wildflower Trail to the top of the Gondola and enjoy lunch or an afternoon at the Deck, or you can take a ride on the Gondola grab a quick lunch before a hike to the top of the Tram.
Tram Dates & Hours
May 20 - Oct 8 | 9am - 5pm
(Tickets are NOT valid August 21, 2017 due to a Special Event)
Grand Adventure Pass
The Grand Adventure Pass is perfect for staying active on the mountain. This pass includes unlimited activities for a full day. Kids of all ages will love exploring the Ropes Course, Freefall at Drop Tower, Climbing Wall, Bike Park (bike rental not included), bungee trampoline and take unlimited scenic rides on the chair lifts.
Riding the Jackson Hole Aerial Tram
Summer Activities at Jackson Hole Mountain Resort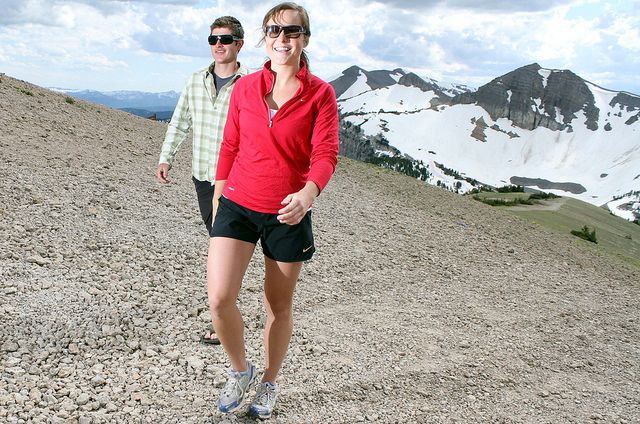 Photo Tour
On the Blog

Our staff favorites for summer hiking at Jackson Hole Mountain Resort.

The whole family will enjoy ropes courses, climbing walls, a mountain coaster and more!