Skiing & Snowboarding Winter Itinerary
We created this winter itinerary to help you plan the perfect ski vacation to Jackson Hole, WY.
Heading to Jackson Hole for a trip full of skiing and snowboarding? With terrain for all skill levels and abilities, plenty of off-mountain dining, nightlife, and fun, Jackson Hole is the perfect place to hit the slopes. Our local travel experts are here to help you plan your ski trip with a mix of activities and experiences. The itinerary below is sure to make your vacation memorable.
Days 1 & 2
Hitting the Slopes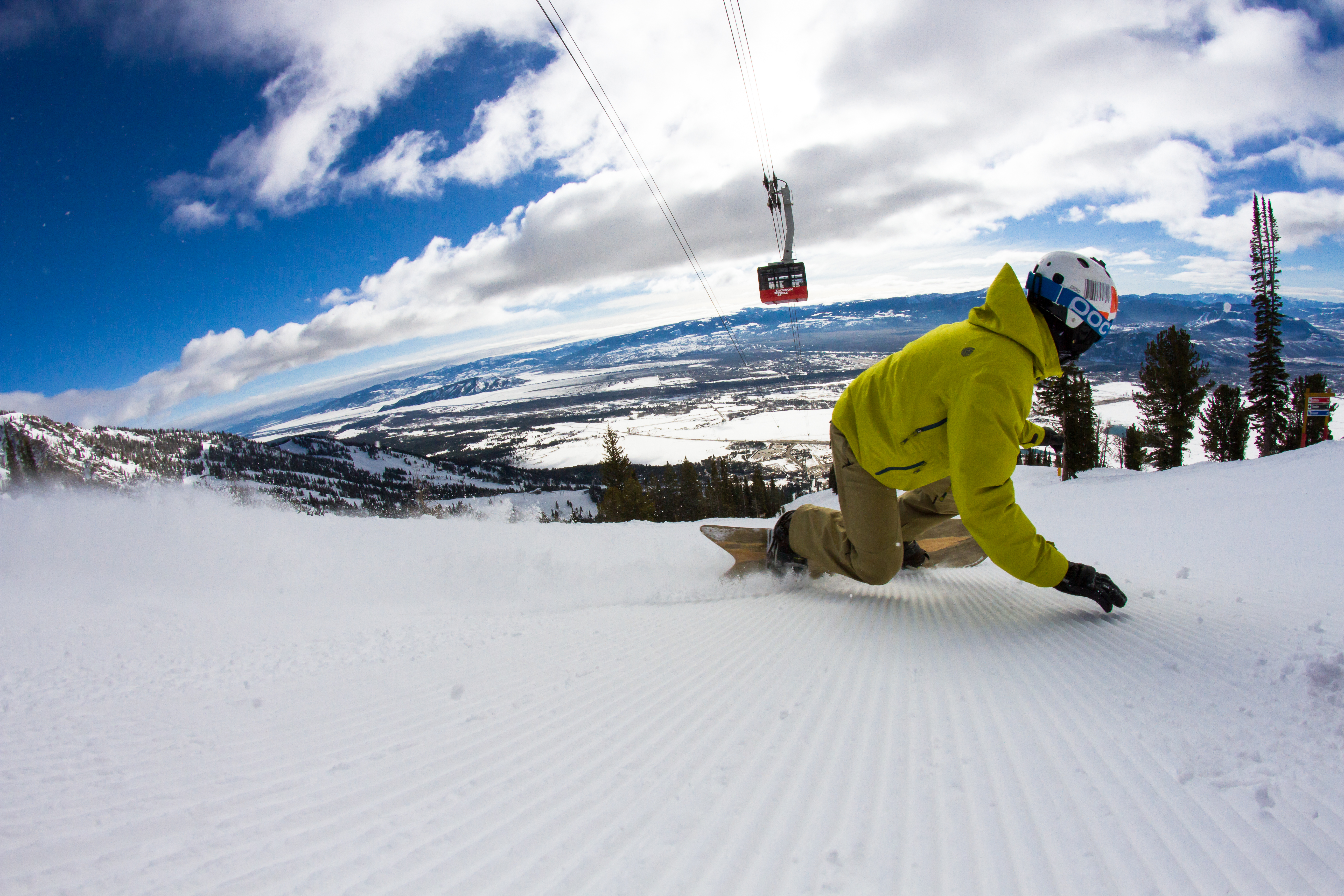 The lifts and Aerial Tram at Jackson Hole Mountain Resort start running at 8 am sharp, so get your beauty rest! Whether you stay in historic downtown Jackson or Teton Village ( located at the bottom of the ski resort), it's easy to get to the mountain. Many hotels offer complimentary ski shuttles, or there is the convenient START Bus, which takes passengers between downtown and Teton Village daily.
We recommend starting your day off right with a hearty breakfast. We can help you select a hotel or accommodations that include a hot breakfast, or you can grab a breakfast sandwich and a coffee on the mountain. Try Nick Wilson's Cowboy Cafe at the base of the Aerial Tram - it's a local favorite. Stay energized throughout the day with plenty of dining options at Jackson Hole Mountain Resort for lunch and dinner too.
With more than 2,500 acres of inbounds terrain and a nice blend of beginner, intermediate and expert-level terrain, there's so much to explore on the mountain. Make sure to stop and enjoy the views of the valley and the beauty of Jackson Hole's unique and rugged rocky outcroppings. Unwind at the end of the day with a cold one from one of Jackson's top apres-ski spots and check out this list for our recommendations in town and in Teton Village.
Day 3
Rest Day with a Dog Sledding Tour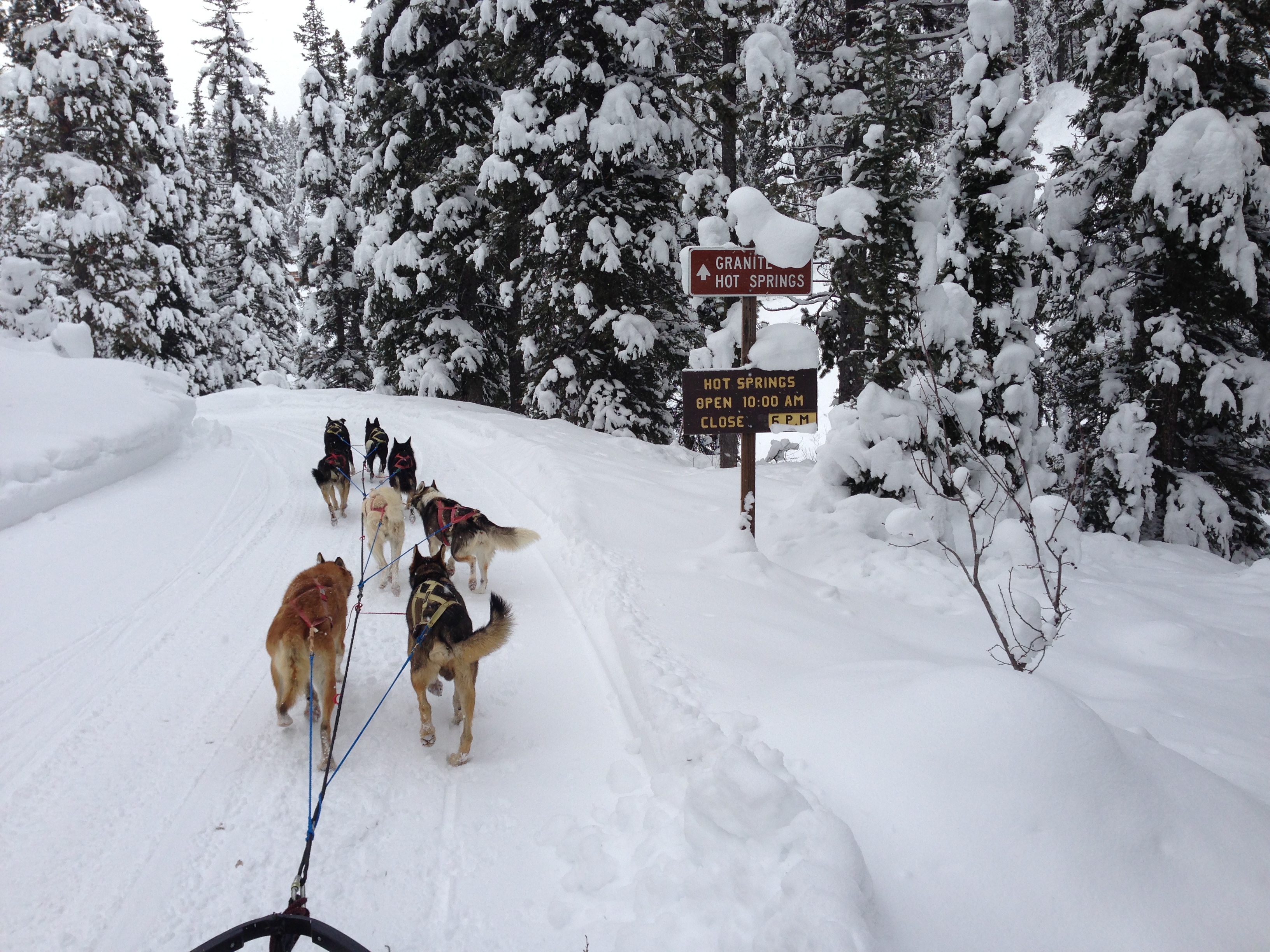 Take a rest day off of the mountain and try a new adventure in Jackson Hole. There are so many winter activities to choose from, but one of our most sought-after winter activities is the Iditarod or dog sledding tour. You can ride and mush on a real dog sled and learn all about the amazingly athletic dogs and the sport of dog sledding. Riders will sled through the gorgeous wilderness of Bridger-Teton National Forest to Granite Hot Springs. A relaxing soak in the natural hot springs is one of the highlights of the tour. After your dip, enjoy a hot lunch before hopping back on the sled and heading back to civilization.
In the afternoon and early evening, take a stroll through downtown Jackson's famous Town Square. Find the perfect souvenir and enjoy the unique mix of shopping, dining, and nightlife, which is all easily walkable on Jackson's iconic wooden boardwalks. And remember, an evening selfie under the Antler Arches is a must!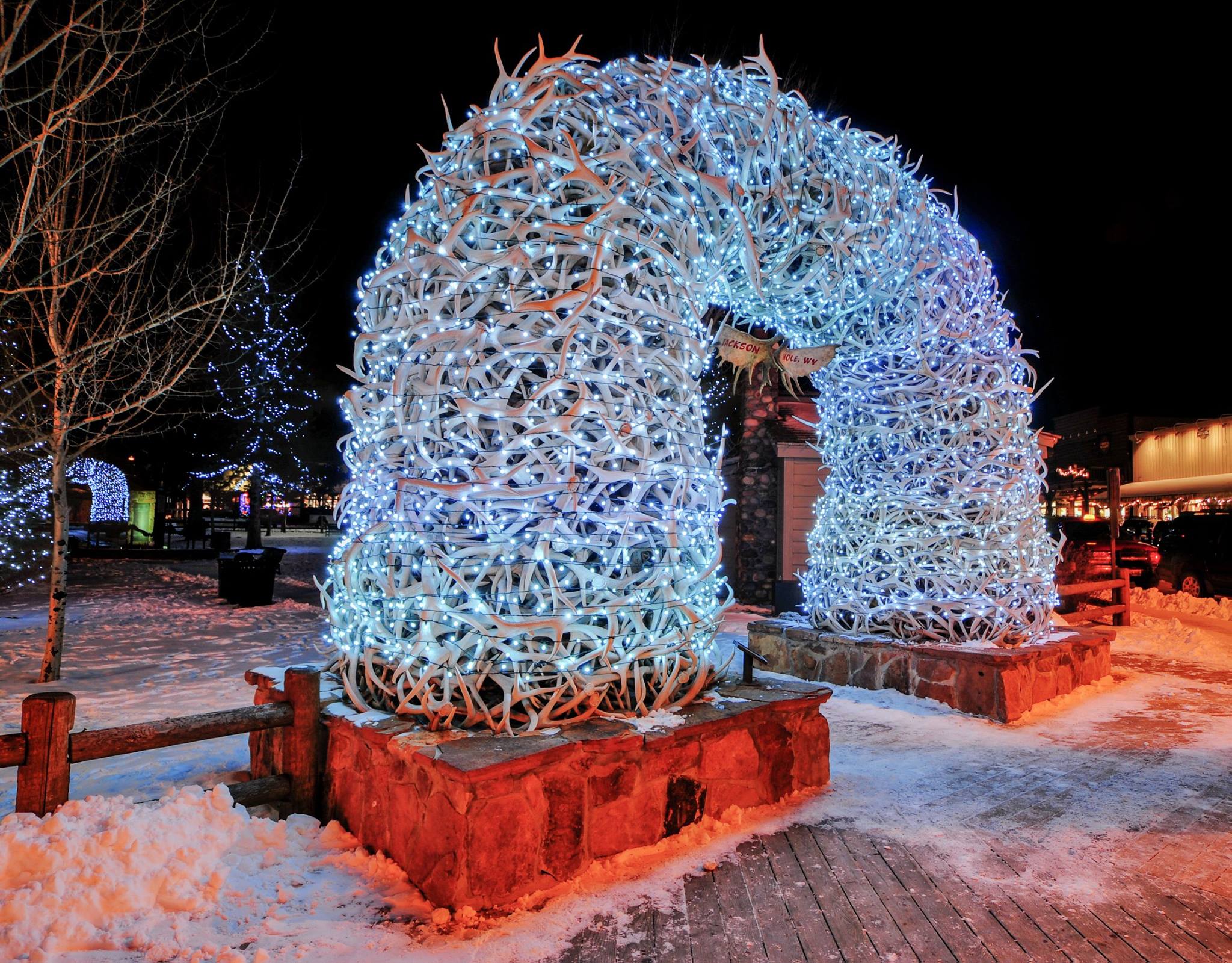 Days 4 & 5
Getting After It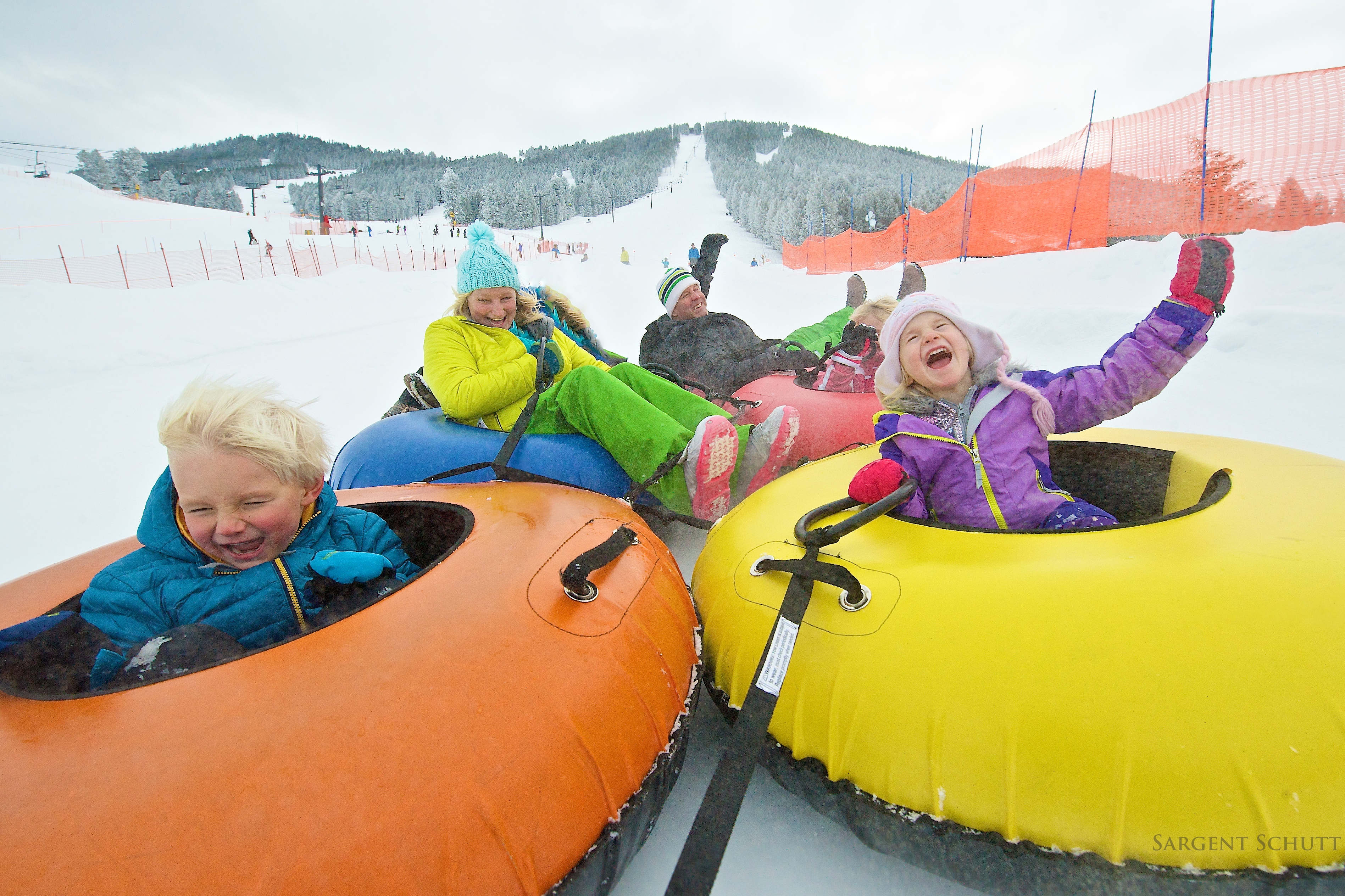 Now that you have got a few skiing and snowboarding days in, followed by a rest day, you may feel ready to take the Aerial Tram up to the top of Rendezvous Peak and ski down. The Aerial Tram, fondly known as Big Red to the locals, takes riders up 4,139 vertical feet in 12 minutes. Even if you are not ready to ski down, a ride on the tram is worth it for the views alone. We also recommend trying the mouth-watering waffles available at Corbet's Cabin, at the top of Rendezvous Peak. If you are traveling with kids, plan to spend an afternoon at Snow King Mountain Resort too. Located in downtown Jackson, Snow King offers a ton of family-friendly activities that kids of all ages will love. It's hard not to let out a giggle or a scream as you sail down the side of Snow King Mountain on the Cowboy Coaster or in a snow tube.