Moose-Wilson Road & The Top 5 Scenic Drives in Jackson Hole
The Moose-Wilson Road is an 8 mile scenic drive between Teton Village and Moose, WY. Find out about this and other top scenic drives near Jackson Hole.
With a free day in Jackson Hole and so many activities to choose from, what do you do? Why not take a breathtaking scenic drive to discover a new favorite hike, vista, or swimming spot. There are many scenic drives in and around Jackson Hole, each offering unique opportunities for wildlife viewing. Here is a list of our top picks for a morning or afternoon of beautiful scenery and unexplored terrain.
1. Explore Moose Wilson Road
NOTE: Moose Wilson Road is closed to motor vehicles from November 1 until road and weather conditions permit, usually sometime around mid-May. More information here.

One of our most popular scenic drives! The Moose-Wilson Road is always a must-do when visiting Jackson Hole. Starting at the entrance to Grand Teton National Park, just past Jackson Hole Mountain Resort in Teton Village, this narrow road runs eight miles to the Craig Thomas Discovery & Visitor Center in Moose, WY. Lined with chokecherry and hawthorn bushes, the Moose-Wilson Road snakes through hillsides and wetlands, where you'll often see beavers working furiously on their dens and blue herons standing in the shallows. Highlights along the drive include access to Granite Canyon, Phelps Lakes, and Death Canyon trailheads, the Laurance S. Rockefeller Preserve Center and a moose habitat overlook.
There is a park entrance at the east end of the Moose-Wilson Road, for which you will need a park pass. If you enter from Moose, however, you will not need one. This road is subject to closures due to grizzly bear activity and weather, so be sure to check its status before planning your trip. Enjoy some of our photos below from our last trip on the Moose-Wilson Road.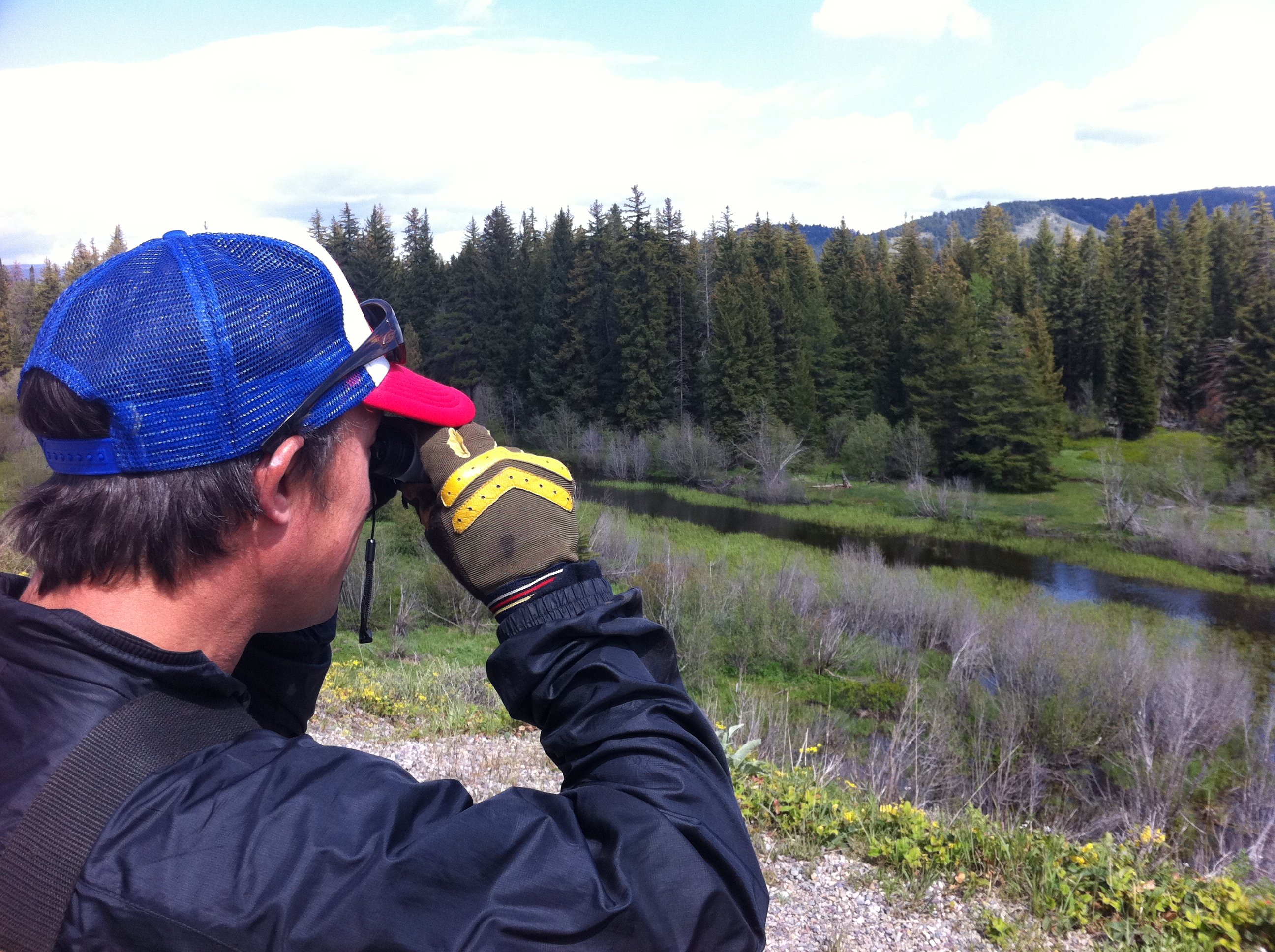 2. Drive from Jackson to Alpine through Snake River Canyon
The Snake River Canyon runs from the south of Jackson, through Hoback Junction, and into the small town of Alpine, that sits on the banks of the Palisades Reservoir. A popular route for local commuters, it runs along the Snake River boasting photo worthy bridges, beautiful foliage, and miles of buttes and mountains. With many boat ramps and scenic pull-outs, you can spend the afternoon fishing off the shores of the river, soaking in the natural hot springs at Astoria Bridge or having a picnic at the Lunch Counter/ Kahuna Overlook while watching whitewater rafters plunge through the rapids. You could save your lunch picnic for a Palisades Reservoir and then take a dip in the water to cool off on a hot summer day.
3. Grand Teton National Park Inner & Outer Loop
Say hello to wildlife, pristine lakes, and epic mountain trails! Drive north out of Jackson towards the small town of Moose. Here you can make a pit stop into the Craig Thomas Discovery and Visitor Center to ask any park questions and grab some hiking maps. If you have not previously purchased a National Park Pass, the friendly Park Rangers await your arrival in small wooden huts at this entrance to Grand Teton National Park. Your excitement will be high as you can see the beautiful cliffs of the Grand towering in the distance.
The inner loop road is the best way to get as close to the mountains as you can via car or bicycle and will lead you to many hiking trails that weave in and around the base of the range. Many pull-offs are available for photographs and if you're lucky, you may just see a bear wandering through the sagebrush. As you drive north, there are a few noteworthy stops to be made. Jenny Lake Loop is a 3-mile drive off of the main road and a great drive away from the crowds, take a break and dip your toes in String Lake.
Stop for lunch at Signal Mountain Lodge or camp overnight for sweeping views of Jackson Lake with the mountains in the distance and a chance to go fishing, kayaking, swimming, and boating. Don't forget to turn right on to Signal Mountain Road and drive to the summit for panoramic views of the Tetons, Jackson Hole, and Yellowstone National Park. Once you get to the Jackson Lake Junction head East following the signs for Moran. Once you depart the National Park you will turn right on the outer loop road (US 89) heading back down to Jackson Hole.
Driving south from Moran in the evening is the perfect time to see the Tetons in a more majestic light. As the sun sets, you'll not only notice wildlife munching on grass for supper but seeing the sun go down behind the peaks will leave you with lasting memories of these towering mountains.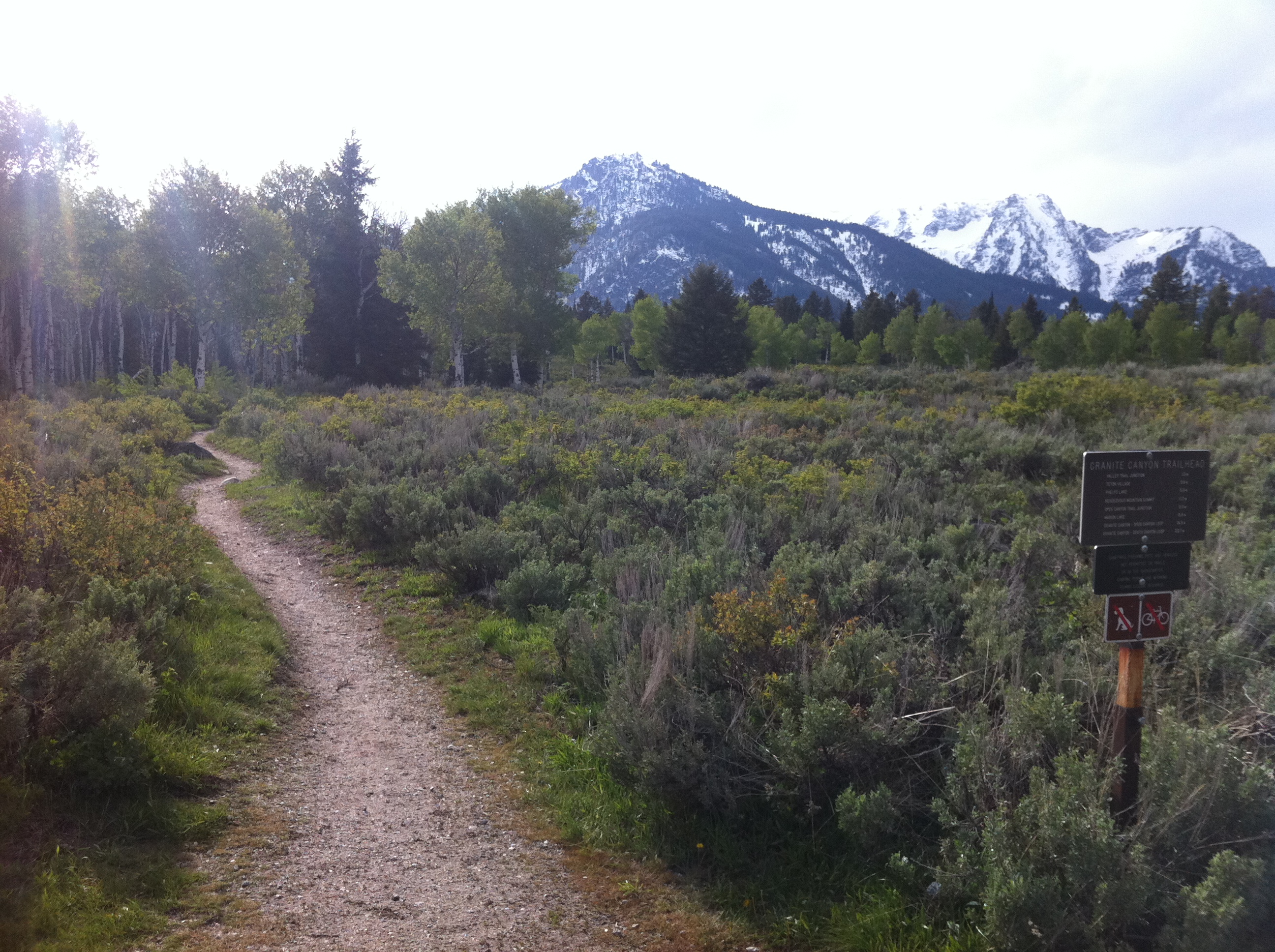 4. Take A Trip to Kelly & Slide Lake
About seven miles north of downtown Jackson take a right onto Gros Ventre Road towards the small town of Kelly. Make sure to stop at the turnoff for a beautiful view of the Grand Tetons. Once you have reached Kelly and grabbed a coffee to-go from the local café, follow the road as it arcs to the left, turn right at the Lower Slide Lake sign and continue. The Aspen-lined road that winds back into the Gros Ventre is very peaceful and boasts wildflowers galore.
This drive is a great way to get out into the wilderness. With fewer crowds, wildlife is more prominent in this area as well. Passing ranches and open plains, you will come to the Lower Slide Lake turn off. Here you can park and go for a swim or rent a kayak in town and take it out for a paddle. In the winter months, this lake is great for ice-skating. If you continue farther, four-wheel drive is advised as the roads get very bumpy and steep at times. Camping and hiking are popular weekend activities in this area.
5. Drive Through Teton Pass
Heading seven miles west out of the town of Jackson on HWY 22, you will come across the base of Teton Pass and the town of Wilson, founded in 1899. The sleepy town of Wilson is a perfect spot to gear up for the day with breakfast at Nora's Fish Creek Inn, lunch at the Stagecoach Streetfood Bar, or a snack on the go from Pearl Street Bagels for a picnic once you reach the summit of the pass. When you are fueled up, head west to continue up and over Teton Pass towards Victor, Idaho. As you ascend this road you will come across breathtaking views of the valley and acres of lush forest. Half-way up the pass you will see a small parking lot on your left and a dirt road on your right with a sign for Phillips Canyon. This trail leads to the beautiful alpine lake, Ski Lake. This trail is 4 miles round trip and is lined with wildflowers and is a fun, easy day hike for the family.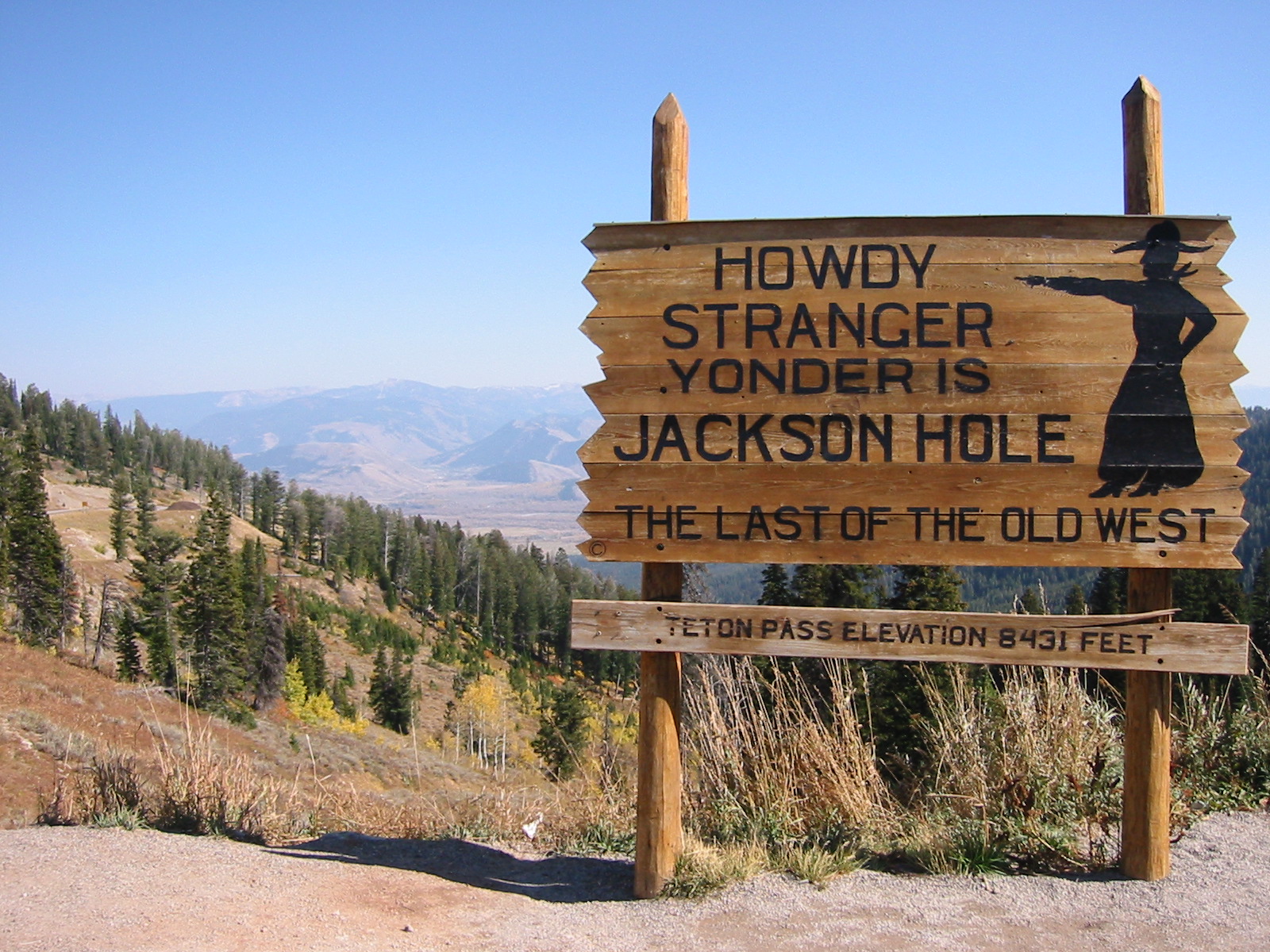 Once you reach the top of the pass, grab a photo with our "Howdy Strangers" welcome sign; this is a great spot for a break and to take in the amazing view of Teton Valley and the town of Jackson. You can head back down towards Wilson or continue over towards Victor to explore another small, countryside town.
Find more things to do in Jackson Hole this summer.