Top 6 Reasons for Mountain Collective Pass Holders to Ski Jackson Hole
So you've purchased a Mountain Collective Pass and now you have 16 resorts to choose from. Here's why you'll want to make Jackson Hole your premier skiing and boarding destination this season.
1. The Longest Continuous Vertical in North America
Jackson Hole boasts the longest continuous vertical rise of any ski area in the U.S. Climbing 4,139 feet from the valley floor to the peak, this vertical makes for steep, thrilling rides down the mountain. The Aerial Tram will bring you as close as 100 feet from the summit. From this unparalleled vantage point, you'll be able to see such breathtaking sights as Grand Teton and Snake River.
2. The Aerial Tram
Jackson Hole has led the way in the ski industry with aerial tram technology. In 2006, the resort updated to its current tram, affectionately known as "Big Red," by the locals. This unique tram takes riders from base to summit in only nine minutes, opening up vast additional terrain for advanced and expert skiers. Up to a hundred visitors (twice the amount as its aerial predecessor) can hop a ride to the top aboard Big Red.
3. Plenty of Terrain
Jackson Hole Mountain Resort has 133 identified trails including 50 percent expert, 40 percent intermediate and 10 percent beginner. If 2,500 acres of inbound terrain isn't enough to ski, the unmarked backcountry is also open. With a well trained guide and the proper equipment, you can make your way through the pristine snow of the backcountry.
4. Convenient and Easy Access
Jackson Hole is just as convenient to get to as it is appealing to visit. Twelve different cities including New York, Chicago, and Seattle, offer different flights into Jackson Hole. Jackson Hole Airport is centrally located between the town of Jackson and Teton Village. It is only a 36 minute drive away from the ski slopes. The airport itself is both welcoming and comfortable, a very good way to get your stay here off to a great start.
5. Pass Package Savings
With the Mountain Collective package, Jackson Hole offers a variety of benefits, including three nights of lodging and $100 in Air Credit savings for each passholder when you book roundtrip airfare to and from Jackson Hole. Most exciting, however, is the First Day Free Demo Rental, which allows guests to try out the latest in new skis or snowboards. If you want to try out the latest equipment on the slopes, or simply save yourself the hassle of bringing along your own, the convenience can't be beat.
6. Tons to Do!
The nightlife in Jackson Hole (the apres ski scene if you prefer) boasts a slew of great bars and restaurants to relax and warm up in after a day on the mountain. There are dining options for everyone, from the locally revered Mangy Moose (an area favorite for over 50 years), to international cuisine like the Swiss style Bistro at the Alpenhof, the upscale Italian of Il Villaggio Osteria, or the culinary delights of Teton Thai.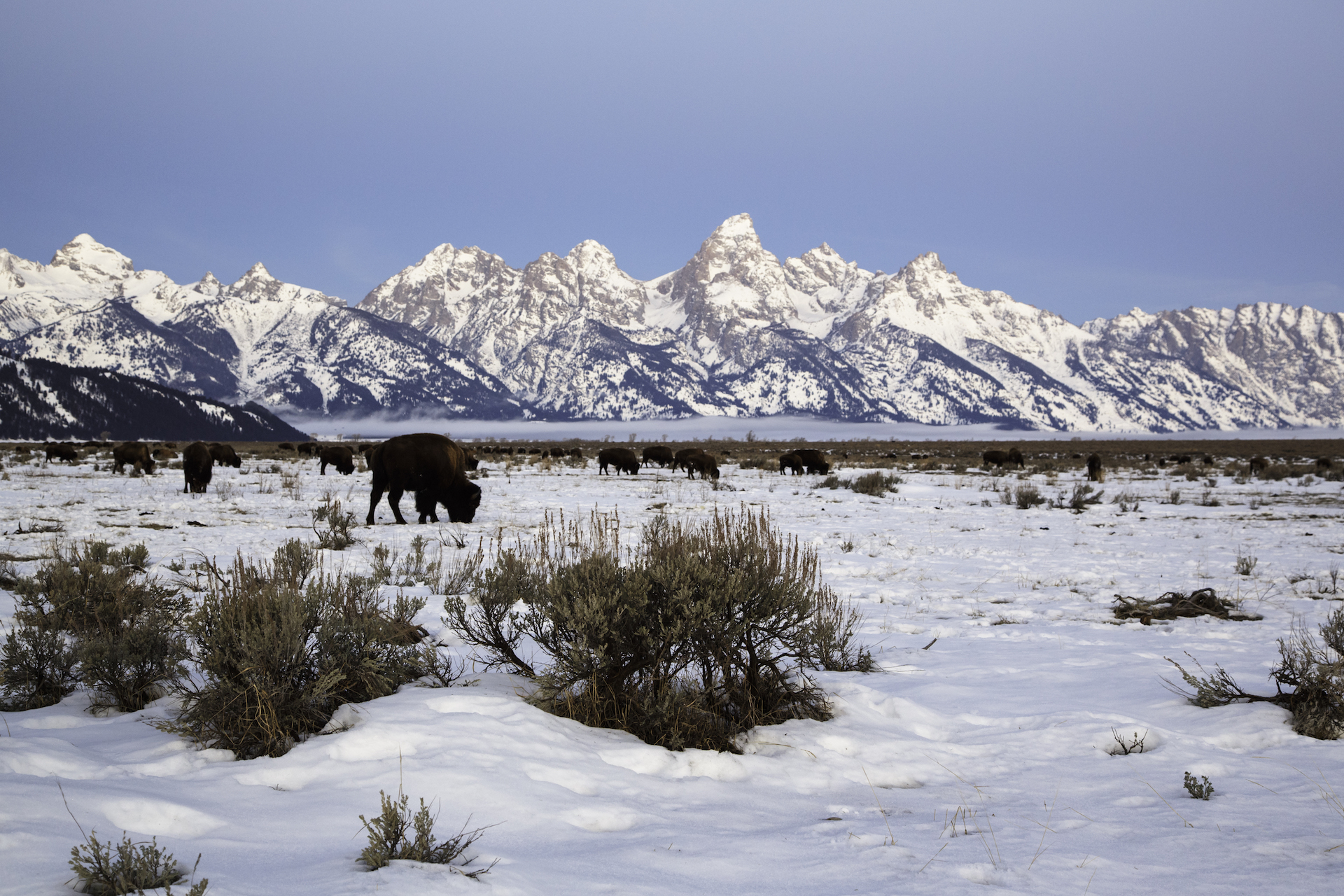 Other unique things to do in the area include sleigh rides through The National Elk Refuge and the chance to spot indigenous creatures in their winter habitat on a wildlife viewing tour.
Beyond the great value of the Mountain Collective Pass, there are plenty of reasons to put Jackson Hole at the top of your ski lift list!