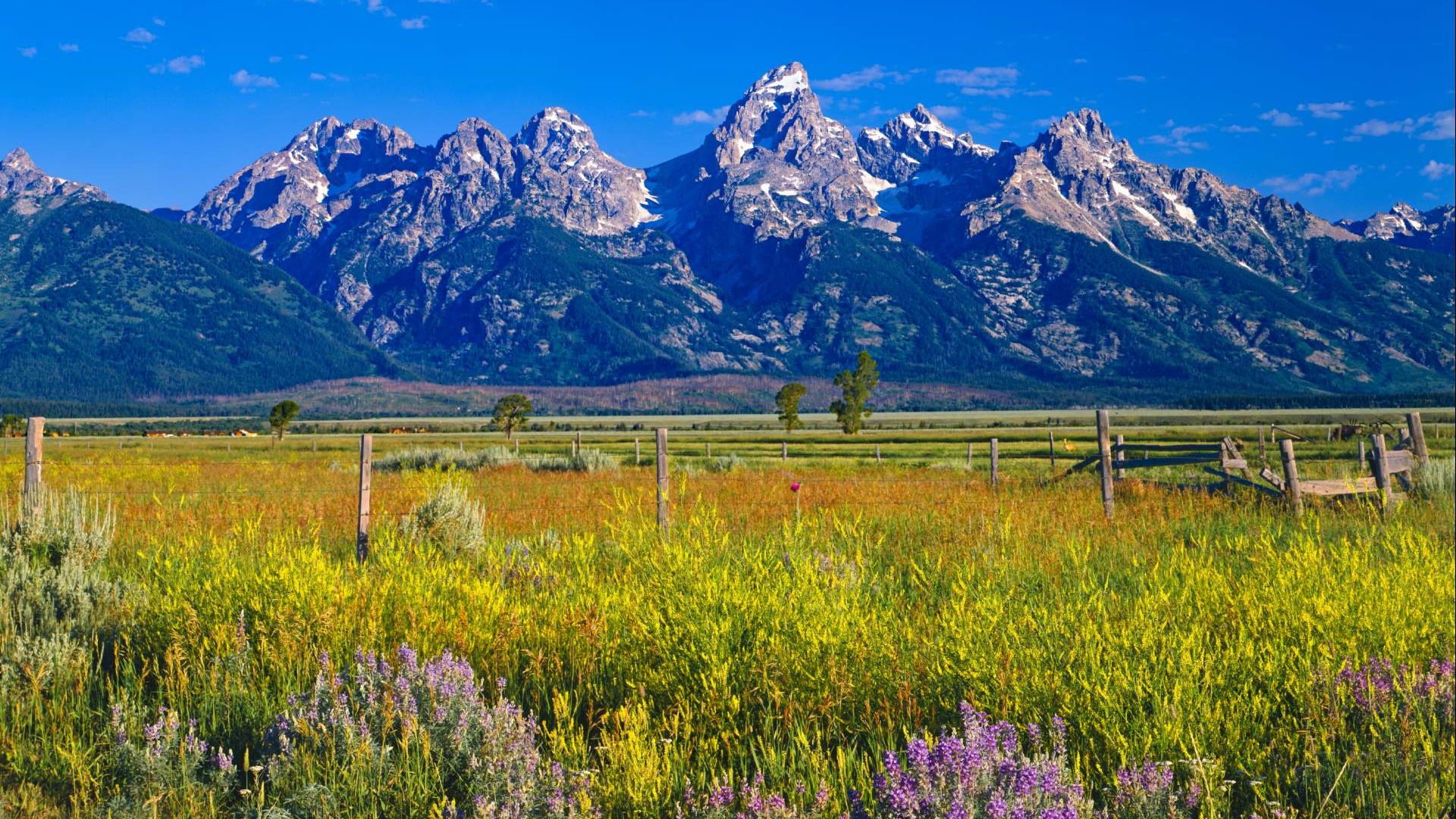 About Jackson Hole
Visitors often wonder about the difference between Jackson, Wyoming and Jackson Hole, Wyoming.
Jackson Hole refers to a 48-mile long valley surrounded by jagged mountain peaks and includes the towns of Jackson, Kelly, Moose, Moran, Wilson, and Teton Village. Known to early settlers as Jackson's Hole, the area has been renowned since its discovery in the early 1800's for its incredible natural beauty and abundance of wildlife.
Synonymous with world-class skiing, Jackson Hole is celebrated as a paradise for winter sports fans and outdoor enthusiasts, offering year-round activities for vacationers visiting during both the winter and summer months.
Designated by TripAdvisor as a "Top World Destination," The town of Jackson is located at the southern end of the valley. Jackson offers countless opportunities for shopping, dining, and experiencing the local attractions and entertainment, along with countless Jackson Hole hotels and lodging options for visitors to choose from. At the heart of downtown Jackson lies town square with its notable antler arch entrance and boardwalk-lined shops. The stores scattered along the Western boardwalk range from commercial chains and souvenir shops to fashion boutiques and fine art galleries. In fact, Jackson is the fifth nationally recognized arts center in the nation.
When you're ready to take a break from shopping, grab a bite at one of the many restaurants in Jackson Hole. It's been said that more than half of Jackson's residents could eat out every night at the same time and still not fill the town's nearly one hundred restaurants and eateries! As evening falls on the antler arches, gear up for a night out on the town. Belly up to the bar at one of Jackson's world-famous saloons and enjoy live music, dancing, and a beer or two from a regional brewery. From truly local hideaways to the more well-known watering holes, Jackson's vibrant nightlife offers something for everyone.
Situated 12 miles to the north of Jackson is Teton Village, offering a variety of higher-end Jackson Hole hotels and attractions, such as ski-in/ski-out lodging, restaurants, bars, cafes, and activity-specific shopping. Located at the gateway to Grand Teton National Park, Teton Village serves as the perfect starting point to any tour of Wyoming's national parks. With public transportation available between Jackson and Teton Village, visitors staying in either location are well-connected to the activities and attractions offered throughout Jackson Hole.
Plan your Wyoming vacation with Jackson Hole Central Reservations and discover all that Jackson, WY has to offer. Our local travel experts can help you find and customize the perfect Jackson Hole ski vacation or Rocky Mountain getaway with our outstanding, personalized service.