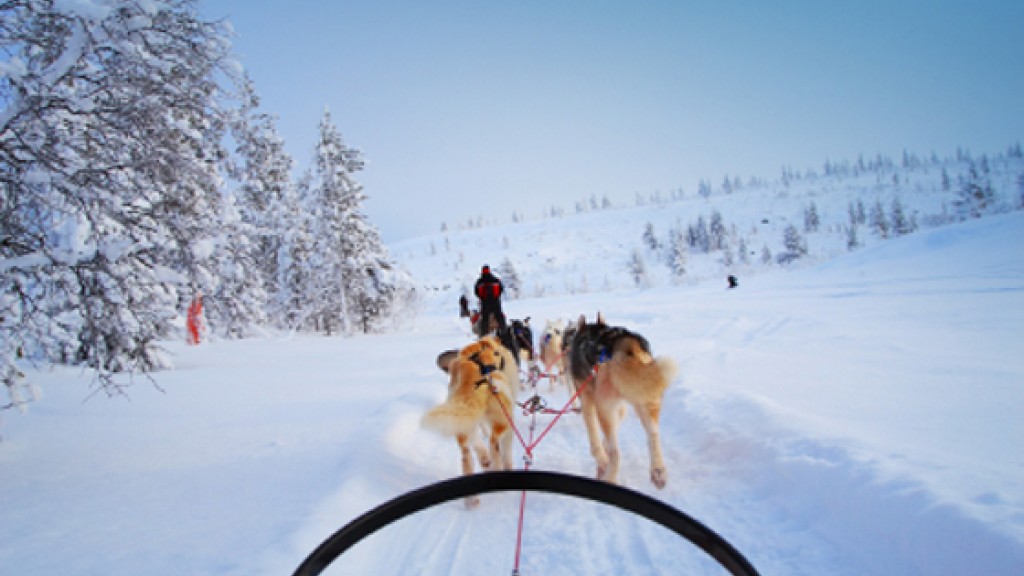 Dog Sled Tours
Jackson Hole dog sled tours. Ride into Granite Hot Springs for a 1/2 day tour or a full day tour, where soaking in a naturally warmed spring pool awaits you. Mush!
Dog Sledding Tours
Make adventure a part of your Jackson Hole vacation with an authentic, guided dogsled tour through some of the area's most stunning countryside.
Every trip with Jackson Hole Iditarod Sled Dog Tours is on a modern sled, led by an experienced musher guide. They will bring your attention to points of interest and always be on the lookout for winter wildlife, such as deer, elk, moose, bighorn sheep and bald eagles. The best part of these tours is that guests are given the opportunity to run their own sled! Take over the reins and feel what it's like to guide your very own team of dogs.

Full day trips start with an 8am pick up and return to town at around 4:30pm. These trips go all the way to Granite Hot Springs and include lunch, hot soups and beverages. After a ride through the beautiful, snowy Gros Ventre wilderness, enjoy a soak in the natural hot springs. Don't forget your bathing suit and towel.
Half day tours pick up at 8am in town and return at approximately 1:30pm. You will follows the same trail as a full day tour, but turn around before reaching Granite Hot Springs. Hot drinks and soup included.
Hosted by eight - time Iditarod veteran Frank Teasley, Jackson Hole Iditarod Sled Dog Tours offers half and full-day trips....

More Information

Call Now to Book
Call (888) 838-6606 to speak with a Jackson Hole Central Reservations agent.