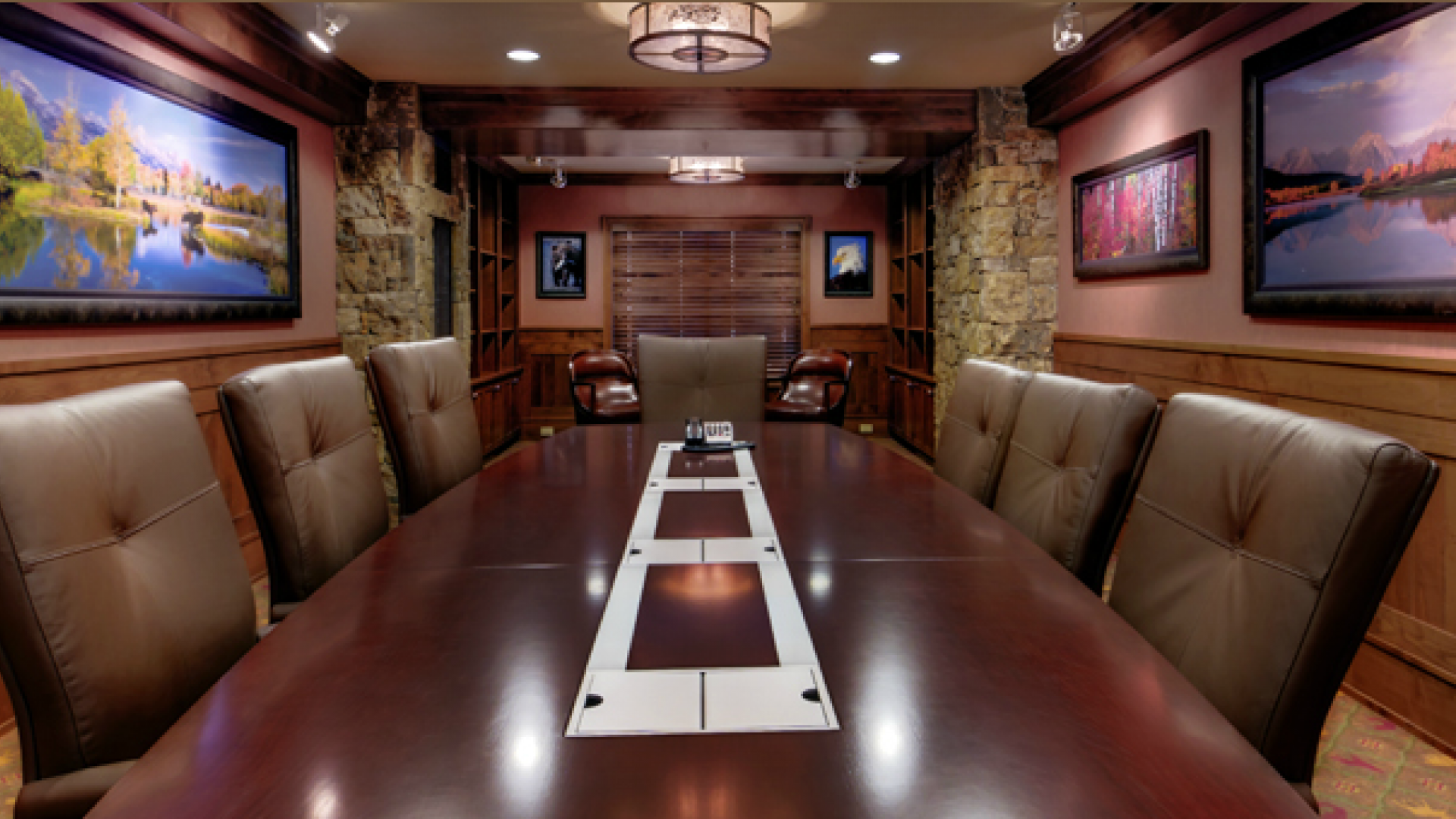 Groups
Jackson Hole has become a premier destination for groups and conferences with its abundance of extracurricular activities.
If you're looking for a unique location for your organization's next conference or meeting, look no further than Jackson Hole, Wyoming.
This iconic Western location offers a variety of lodging options from moderate motels to full-service luxury resorts, conference spaces, spa services, activities and boutique shopping and nightlife.
Whether you're looking for exciting team-building opportunities or a way to unwind at the end of a day of meetings, there are plenty of year-round activities to include in your meeting planning.
Looking to say, "I do"? Jackson is a popular destination wedding location. Invite your guests to join you in a long weekend of activites leading up to the big day.
There are a variety of local catering and food services available, not to mention some of the Rocky Mountain West's most renowned and unique dining hot spots.
If you would like more information on group and conference travel to Jackson Hole or you would like to submit an RFP, please email info@jhcr.com or call 888-838-6606.
The local travel experts at Jackson Hole Central Reservations can save you time by distributing your RFP to those properties and meeting planners that are equipped to handle your request. Or, if you would simply like to know more, feel free to give us a call any time, 888-838-6606.