Inn On The Creek
Book This
Address
295 North Millward
Jackson, WY 83001
Overview
Inn on the Creek is a charming boutique Bed and Breakfast situated on a picturesque creek, just 4 blocks away from the historic Jackson Town Square.
Tucked away just 4 blocks from Town Square, Inn on the Creek feels like a secluded retreat, but is conveniently located just minutes away from shopping, world-class dining and western art galleries. During warmer months, lounge in comfortable lawn chairs right outside your door on the banks of Flat Creek or enjoy an evening barbecue on the patio. Winter brings visiting waterfowl, snowy views of the creek and the chance to unwind next to cozy, en-suite fireplaces.
Have your daily homemade breakfast delivered to your room, or enjoy it with other guests in the breakfast nook. Freshly baked cookies are served every afternoon. Offering luxurious down bedding, an extensive DVD library, terrycloth robes and slippers, your host at Inn on the Creek has thought of everything to make your stay relaxing and rejuvenating.
With nine beautifully decorated rooms, each with private bathrooms, this is the perfect place to unwind after a day of exploration and adventure in Jackson Hole.
Amenities
Fireplace Rooms
Terrycloth robes
High speed wireless internet; complimentary
Air conditioning
Breakfast
Superior quality bedding and pillows
TV and DVD player
Jacuzzi Tub Rooms
Air Conditioning
Balconies
Pets OK with deposit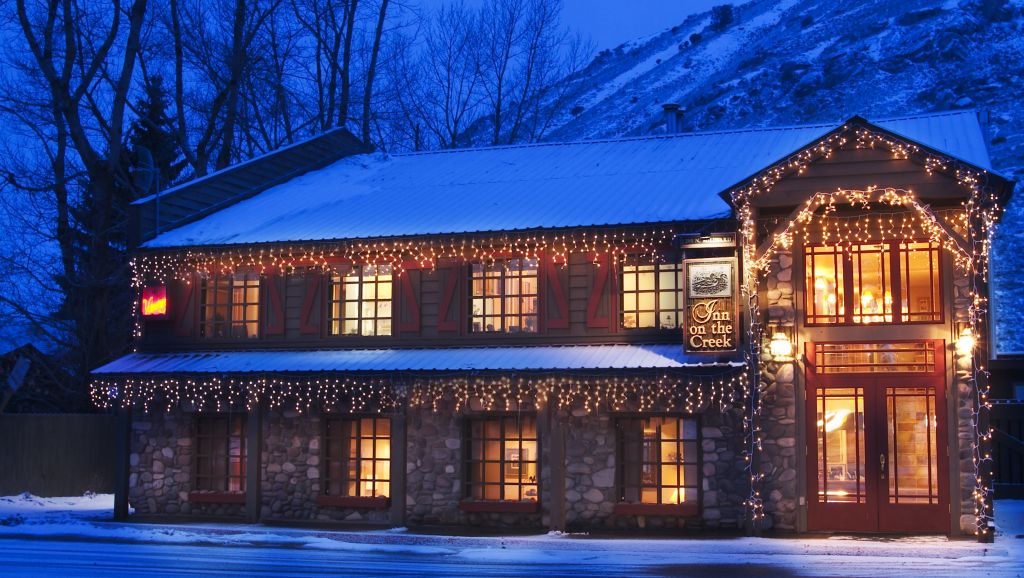 Photo Tour