Hole Hiking Experience - Hiking Tours
Book This
Address
270 Veronica Lane
Jackson, WY 83001
Overview
Take the family on a morning nature walk, hike to hot springs or summit a peak! Additionally, guests can partake in Connect Retreats, which offer a variety of unique spirit nature workshops throughout the summer. Park entry fees not included in any tour.
The Explorer - Perfect for families
Butterfly nets and activity books for the kids
8:00 a.m. to 12:00 p.m. and 1:00 to 5:00 p.m.
All levels, customized to their interests and ability- can also be combined with rafting or fishing
5:30 to 9:30 p.m. (times vary due to sunlight) an evening hike/ picnic for an additional $18 per person.
Sunrise Wildlife and Hike - Grand Teton Park / Nature Walk Shadow Mountain
6:00 a.m. to Noon- morning wildlife tour then nature walk on Shadow Mountain within wildlife habitat
Amazing photo opportunities and unparalleled Teton Views
All levels
The Trekker - Ideal for people who can spend a bit more time outdoors:
8:00 a.m. until mid-afternoon
All levels, customized to their interests and ability
The Mountaineer - An all day excursion
Summit a peak or spend all day in the mountains
8:00 a.m. until late afternoon/early evening
Moderate to active, customized to their interests and ability
Hike and Raptor Center - Perfect for families
Morning hike with naturalist near Teton Pass or Munger Mountain , then visit to Teton Raptor Center to see birds and possible demonstration flight
Lunch included (hiking location based on time of year and ability of group)
8:00 a.m. until 2:00 p.m. / available Tuesday, Wednesday or Thursday
Granite Hot Springs
A scenic hike along Granite Creek, a soak in the hot springs, and lunch
8a.m.-3 p.m,. Bring bathing suit & towel
Ability level- easy walk along creek- about 1.5 miles one way
May, June, September and October are the most ideal months due to cooler air temperatures.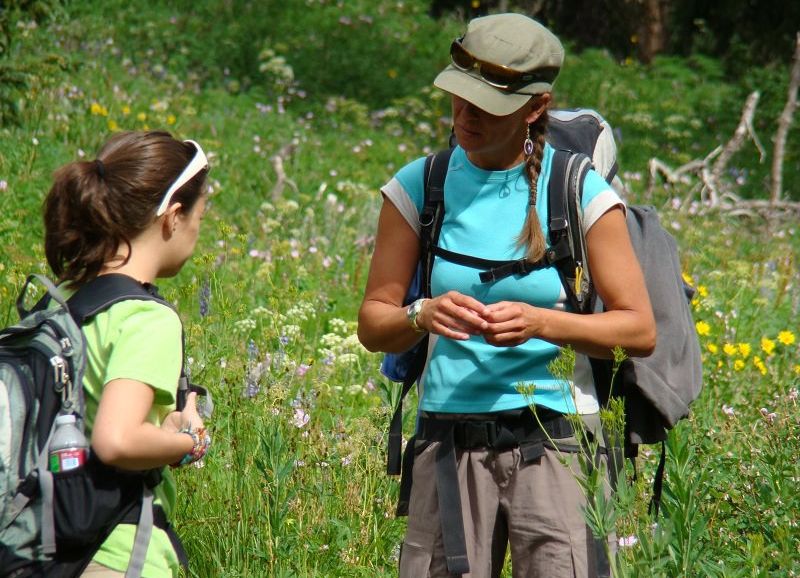 Photo Tour