Heart Six Ranch Horseback Rides
Book This
Address
16985 Buffalo Valley Road
Moran, WY 83013
Overview
Located north of Jackson Hole in the beautiful Buffalo Valley, Heart Six Ranch offers an authentic western experience. Gain access to the most spectacular views of the Tetons on a mountain horseback trail ride with Heart Six Ranch. The ranch provides a range of horses to cater to riders of all ability levels.
Two-hour, half-day or full-day trips are available.
Two-hour trip
Depart at 9:30am, 1:30pm, 3:30pm and 5:30pm. These trips are perfect for beginner riders and will take you into the mountains behind the ranch, with incredible views of the Tetons, and of the Buffalo Valley below.
Half-day trip
A four-hour ride that departs at 9:30am. These trips will last close to four hours and get you deeper into the mountains behind the ranch.
Full-day trip
The full-day trips also depart at 9:30am. Full day trips last from six to seven hours, and are great for people who are more experienced riders and looking to get deep into the backcountry. All full-day trips also include lunch.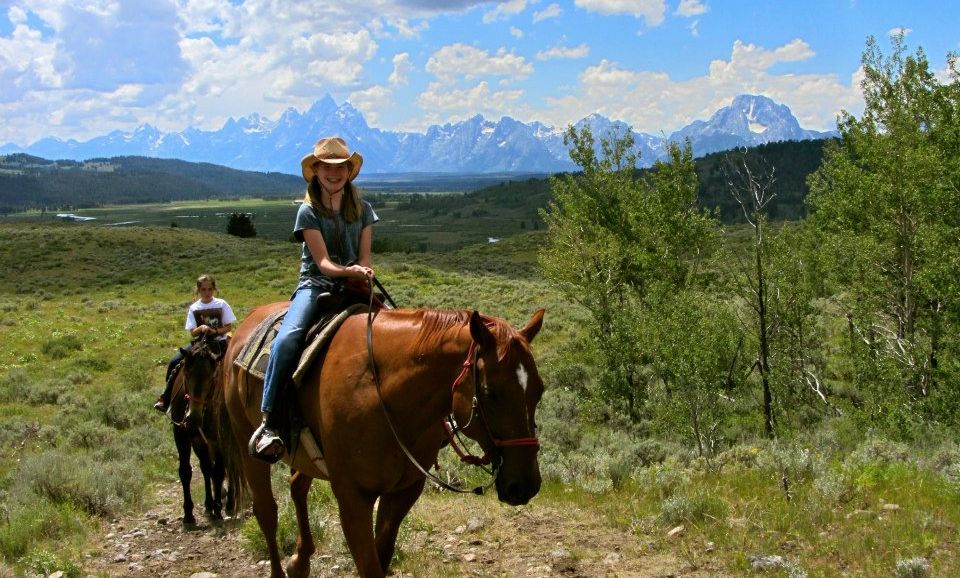 Photo Tour