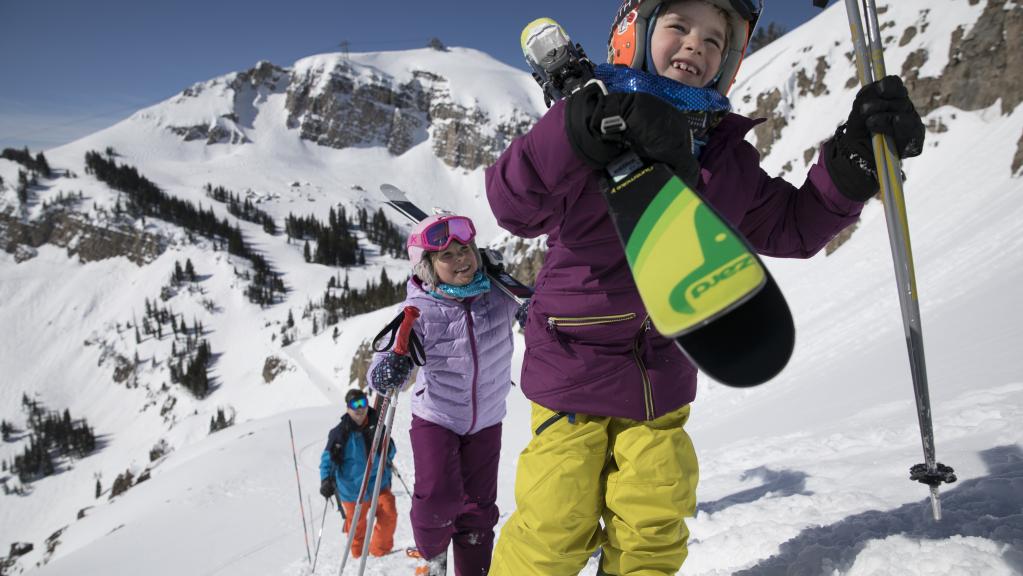 Book This
Semana Santa Promotion
Promoción de Semana
Una noche gratis de alojamiento, un día gratis de esquí y descuentos en boletos de avión.
Cuando reservas alojamiento y pases para esquiar para cuatro noches o más, obtienes una noche y un día de esquí completamente gratis. * Si incluyes un vuelo redondo también puedes recibir $200 dólares de descuento por persona que puedes usar en tus vacaciones**
La Promoción Incluye:
Alojamiento
Pase para esquiar
Descuentos en alojamiento y un día gratis de esquí
$200 por persona en crédito de aire ** (para paquetes calificados)
Impuestos
Llámanos a (888) 838-6606 para reservar su viaje.
* Las tarifas son por persona, en base a ocupación doble para alojamiento / pase para esquiar y variarán según el alojamiento y las fechas seleccionadas. Oferta sujeta a disponibilidad al momento de la reserva, se aplican restricciones y se pueden aplicar algunas exclusiones. Solo disponible con propiedades participantes; Algunas propiedades pueden tener fechas bloqueadas. Oferta válida solo para nuevas reservaciones. Fechas de viaje: 4/4/2020 – 4/12/2020. Noches mínimas necesario, llame para más información. Reserve antes del 20 de febrero de 2020.
** Reserva un viaje redondo a Jackson Hole, por un mínimo de 5 noches de alojamiento y pase para esquiar. La oferta es válida si reservas vuelo, hotel y esquí. Se aplican restricciones y la disponibilidad es limitada. Aplica solo para nuevas reservaciones. El descuento se aplicará al precio total del paquete, incluyendo impuestos, tarifas y seguro. No se puede combinar con ninguna otra oferta especial. Máximo 8 personas. Se pueden aplicar tarifas de equipaje adicionales de la aerolínea. Reserve antes del 20 de febrero de 2020.
Get a free night of lodging, free day of skiing, and save on your airfare!
When you book lift tickets and lodging for four or more nights, you'll get an additional night of lodging and day of skiing completely free.* Include round trip airfare in your booking, and you may qualify for an addition $200 per person in air credits to apply towards your ski package!** What are you waiting for? Ski Jackson Hole this winter and save hundreds on your trip!
Semana Santa package includes:
Lodging
Lift Tickets
Discounted lodging and one free day of skiing!
$200 per person air credit** (for qualifying packages)
Taxes & Fees
Book online or call us at (888) 838-6606 to learn more or customize your trip.
*Rates are per person, based on double occupancy for lodging/lift ticket and will vary depending on accommodation and dates selected. Offer subject to availability at the time of booking, restrictions apply and some exclusions may apply. Only available with participating properties; some properties may have blackout dates. Offer valid for new reservations only. Valid dates of travel for Semana Santa packages: 4 - 7 nights packages available depending on your travel dates. Travel dates: 4/4/2020 – 4/12/2020. Minimum night stay required, call for more information. Book by February 20, 2020.

**Book roundtrip airfare to Jackson Hole, minimum of 5 nights of lodging and lift tickets or equivalent winter activity required. Offer is valid when booking flight, hotel and activity. Restrictions apply and availability is limited. New reservations only. Discount will be applied to total package price, including taxes, fees and insurance. May not be combined with any other special offer. Maximum 8 people. Additional baggage fees from airline may apply. Book by February 20, 2020.
Back to Vacation Packages