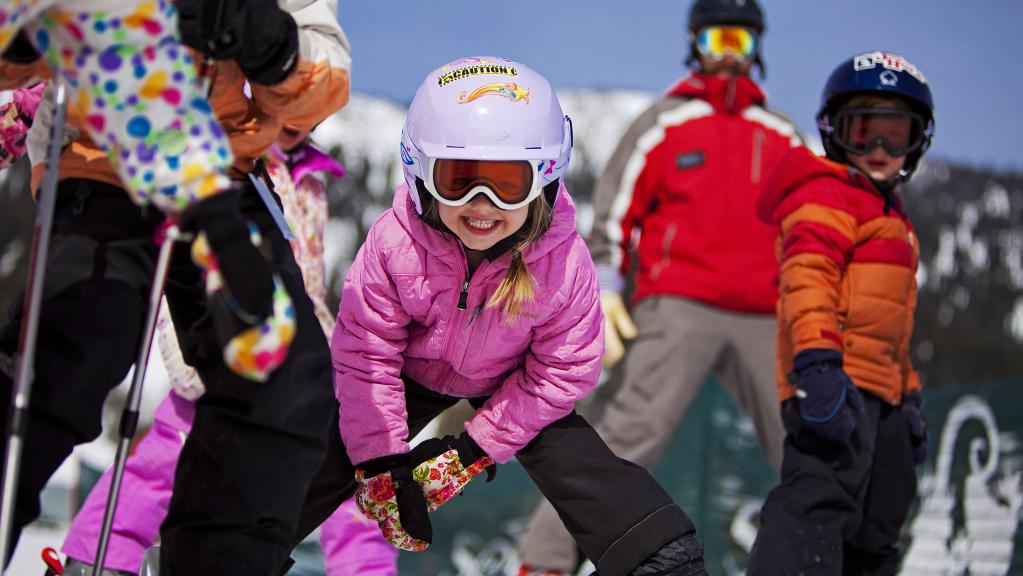 Sorry, this deal is no longer valid. Please view our current vacation packages to find great deals in Jackson Hole
American Airlines: Kids Fly Free
There is no better time to plan a family vacation to Jackson Hole! For a limited time, American Airlines is running their Kids Fly Free* promotion. For each paid adult airfare (age 18 and above) into Jackson Hole, American Airlines is offering one free ticket for children ages 2-11. Jackson Hole Mountain Resort's Kids Ranch offers age-specific activities and lessons for children from 6 months to 17 years old!
Look high and wide and you won't be able to find a deal as good as this one, so this winter, bring the kids to Jackson Hole!
Call Jackson Hole Central Reservations' local travel experts at 888-838-6606 to book your vacation package today!
**Must book lodging to qualify for promotion. Kids Fly Free offer is valid for one free child, age 2 – 11 years, for each fare paying adult. Some taxes and fees for the child must be paid by the purchaser: (a) a federal excise tax of $3.90 per U.S. domestic flight segment, defined as one takeoff and landing, of a customer's itinerary; (b) up to $18 per round trip in local airport charges; and (c) September 11th Security Fee of $2.50 per enplanement originating at a U.S. airport. Valid dates of travel: January 6 - March 26, 2015. Last ticket date is December 31, 2014. Blackout dates to Jackson Hole: January 15-18, 2015; February 12-15, 2015; March 5-8, 12-15, 19-22, 2015. Blackout dates from Jackson Hole: January 18- 20, 2015; February 15-17, 2015; March 14-16, 21-23, 2015. Seats are limited and may not be available on all flights. May not be combined with any other special offers. Travel valid from following airport: LGA, LIT, MIA, MSY, NYC, PBI, MCO, PHL, RDU, SAT, SHV, STL, TPA, WAS
Back to travel deals
You May Also Like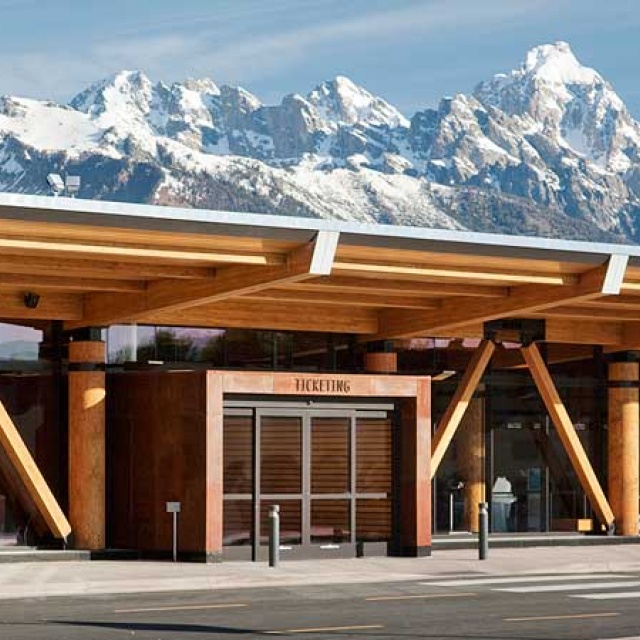 Jackson Hole Airport
The Jackson Hole Airport is located at the base of the spectacular Teton mountain range.
More Info