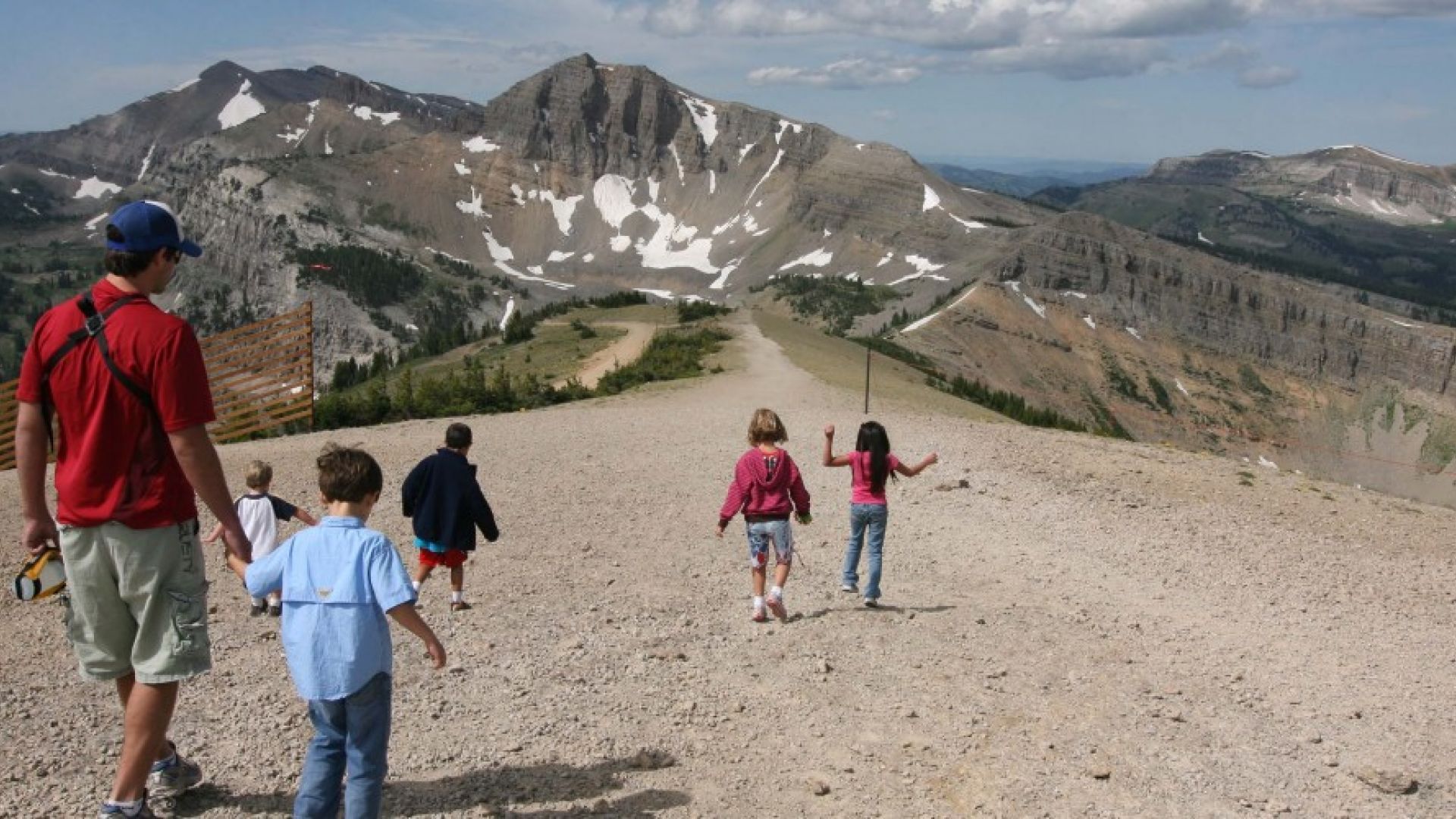 Family Friendly Fun in Jackson, WY
Treat your kids to a grand adventure! Jackson Hole offers a healthy, exciting experience for the entire family.
Jackson Hole provides year-round enjoyment for families. From outdoor adventures, to enriching cultural events, it is a wonderful place to spend time with your loved ones in an active, beautiful environment. Below are activity suggestions, age and height requirements, and packing lists for family fun in every season in Jackson Hole!
Winter Family Activities in Jackson Hole
Dog Sledding Tours: Don't miss out on this once-in-a-lifetime experience to mush through the winter landscape on a dog sled. There's no better way to enjoy the winter landscape!
Elk Refuge Sleigh Rides: The National Elk Refuge is located right in Jackson Hole. Hop on a horse-drawn sleigh with a guide to get an up-close look at the majestic elk.
Snow Tubing at Snow King or Grand Targhee Ski Resort: You won't believe how fast these snow tubes zip down the mountain. It's enough fun to make kids (even grown kids) squeal with joy! Try it out with your family this winter.
Winter Wildlife Tours: See Jackson Hole's pristine National Parks in a whole new light on a winter wildlife tour. You can choose to snowshoe, cross-country ski, or go out on a snowmobile,or snowcoach tour. Traveling with an expert guide will provide an educational and unforgettable experience for the entire family. Some age and weight restrictions may apply for snowmobiling and ATV trips. Please call for more details.
Summer Family Activities in Jackson Hole
Adventures at Snow King Mountain: Take a spin on the new Cowboy Coaster, which climbs more than 450 feet before winding its way back down the mountain. Climb on the bouldering wall or on the ropes of the Treetop Adventure Course. Take a scenic chairlift ride up the mountain, for amazing views of Jackson and the Tetons and then ride the Alpine Slide down through 2,500 feet of wildflowers and pine trees. There's just so much to do at Snow King!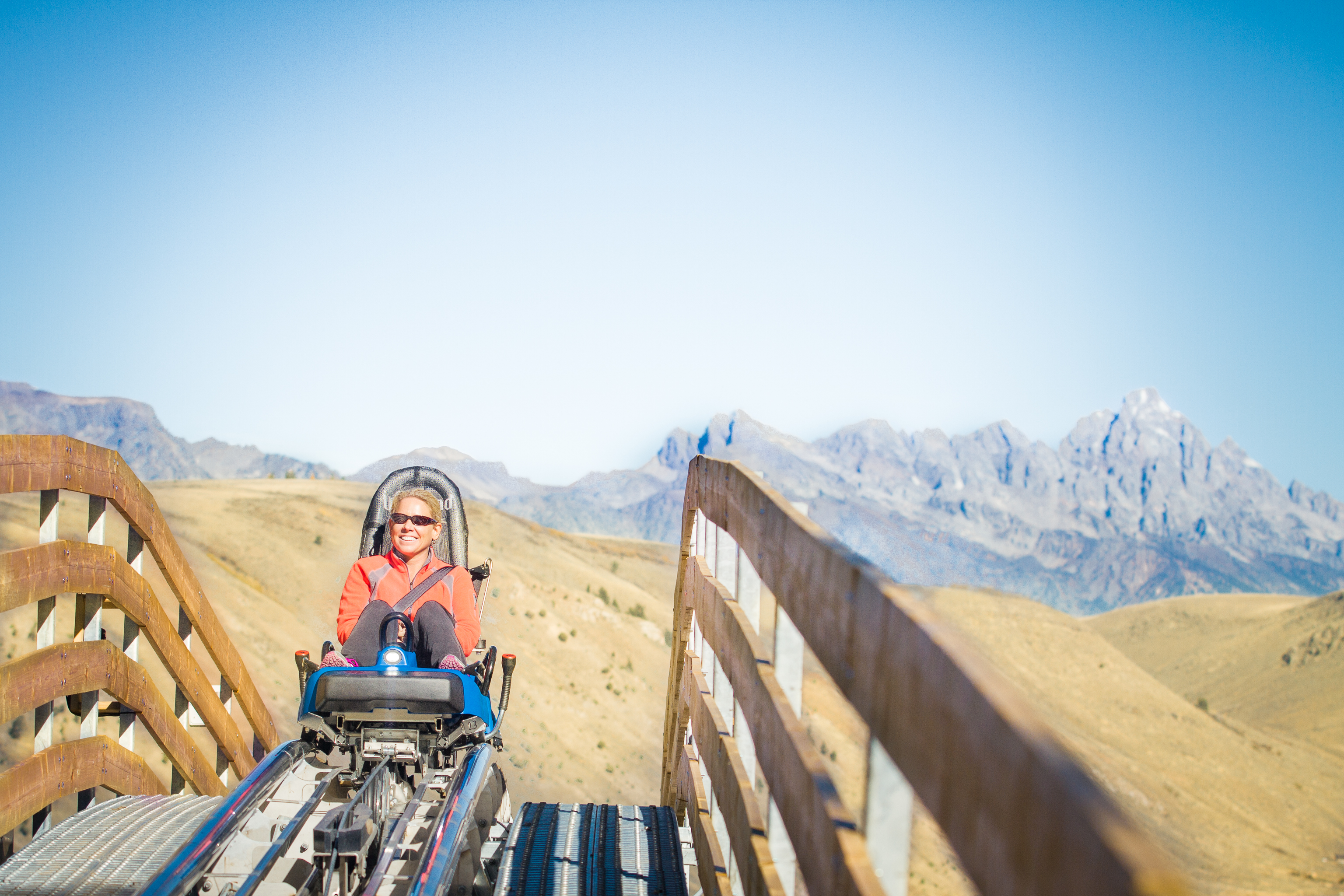 Aerial Tram rides at Jackson Hole Mountain Resort: One of the must-see things to do in Jackson Hole is taking a ride to the top of Rendezvous peak on the Aerial Tram. The kids will love it!
Bar T 5 Covered Wagon Cookouts: Take your family back in time in a horse drawn covered wagon for this authentic western cookout and show!
Grand Adventure Park: A Grand Adventure Pass offers hours of fun and excitement at Jackson Hole Mountain Resort. The pass gives you access to the new Grand Adventure Park, with mountain biking, a free-fall drop tower, ropes course, and more. Plus you can ride the iconic Aerial Tram, lifts, and gondola for the day.
Grand Teton Music Festival: Enjoy live classical music performances throughout the summer. The Grand Teton Music Festival schedule is always packed with exciting performers. Visit the website to plan ahead and reserve tickets for your family.
Guided Fishing Trips: Spend a day on the water with a local expert and guide who can take you to all the best fishing spots. Most fishing trips will take children of any age with a minimum weight of 40 pounds.
Hiking Tours: A guided hiking tour can help your little ones to learn about the amazing creatures and plants in Jackson Hole.
Horse trail rides: See Jackson Hole on horseback! Even beginners will feel comfortable on a guided horseback ride. Spring Creek Ranch and Heart 6 both offer a wonderful experience for little ones. Give us a call at (888) 838-6606 to find out more about age requirements for riding.
Jackson Hole Rodeo: Hoot and holler all you want at this traditional Western rodeo. Catch the rodeo Every Wednesday and Saturday at 8 pm beginning Memorial Day weekend and running through Labor Day. There are also select Friday dates throughout the season.

Scenic River Floats & Whitewater Rafting: Spend a day on the Snake River, where you'll be surrounded by natural beauty and exciting wildlife. Rafting trips are a great way to unplug with the family and learn about the local environment from an expert guide. For scenic floats, children must be at least 6 years old and 40lbs or more. For white water trips, children must be 8 or older during high water season and 6 or older and 40lbs for regular season.
Teton County Fair: Hit the fairgrounds for music, food, rides, games and more. This 60+ year tradition happens every July and it's the perfect evening out for families!
Wildlife Safaris: Get an in-depth educational experience on a guided wildlife tour through Yellowstone or Grand Teton National Park.
Free Things to Do for Families
Alive @ 5: This free summer series takes place on the Teton Village Commons and fetters music, education, storytelling and more. Events begin at 5 p.m. on Tuesdays, Wednesdays, Thursdays, and Fridays in the summer.

Farmer's Markets: Teach your children about where local food and produce come from and grab a healthy bite to eat. The Jackson Hole Farmer's Market meets Saturday mornings in Town Square and the Jackson Hole People's Market takes place on Wednesday nights at the base of Snow King Mountain.

Free Concerts: All summer long there are free concerts at the Snow King Ball Park in downtown Jackson. Bring a blanket and some chairs and enjoy the fresh air. For more information about dates and times, visit the Jackson Hole Live! website.

Kelly Warm Springs: Just north of Jackson, outside the town of Kelly, the whole family will love these perfectly warm waters for a summer soak. More information here.

Local Parks: Jackson features several local parks and elementary schools with wonderful facilities for children. View this list of parks and get tips about local favorites.

Teton Village: Teton Village offers kids a chance to cool off under pop jets and in the cold mountain creek running through the village. While there, you can also ride the Bridger Gondola, enjoy the views and wildlife up top and then hike back down.
Town Square Shootout: A reenactment that keeps the history of the Old West alive. See this show all summer long at 6 pm every day except Sunday on Town Square in downtown Jackson.
Stargazing: Meet at the Jackson Hole Center for the Arts on clear Friday nights in the summer for some public stargazing. Astronomy educators will be on hand to help you explore the heavens!
Year-Round Family Fun
Jackson Hole Playhouse: For some good old Western fun, visit Jackson Hole Playhouse, which is Wyoming's longest running professional dinner theater.
National Museum of Wildlife Art: This gorgeous museum houses thousands of works celebrating nature and wildlife. Take the kids to the Children's Discovery Gallery for a more hands-on and interactive experience. The first Sunday of every month, there is also a family program series offering art activities, music, scavenger hunts and more.
The Jackson Hole Children's Museum: Located a few blocks from Town Square in downtown Jackson, your little ones will have hours of fun here.
The Teton County Library: This local resource offers regular programming for story times, movies, and puppet shows. View the library website for more details.
Teton County Recreation Center: For a fantastic indoor pool, water slide and splash areas for little ones, visit the Teton County Recreation Center.
Teton Raptor Center: Kids can see amazing raptors up close at this non-profit facility. Call ahead to reserve a time.
Toy and Candy Stores: Take the little ones over to Teton Toys, Jackson Hole Toy Outlet, and Yippy I-O Candy, which are all located in downtown Jackson.
Call Jackson Hole Central Reservations at 888-838-6606 to plan your family vacation in Jackson Hole today! View lodging options here and take a look at our vacation packages.
Featured Partners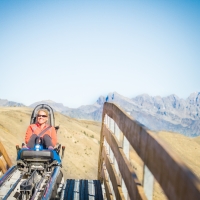 Summer at Snow King means nonstop fun! Ride the Cowboy Coaster and Alpine Slide. Get the best views of Jackson and the Tetons from…
Book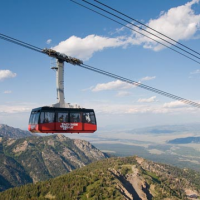 There are so many ways to explore the outdoors when visiting Jackson Hole Mountain Resort in the warmer months. From the Aerial…
Book
You May Also Like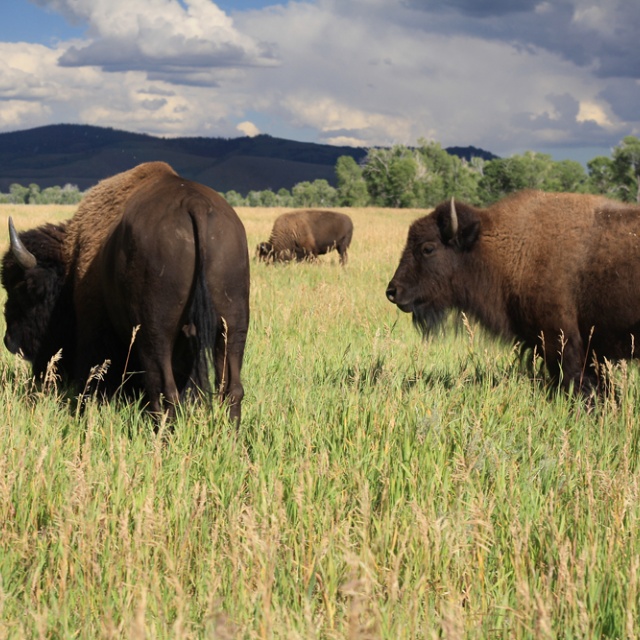 Wildlife Tours
Take a wildlife tour for a chance to see bison, elk, foxes, and moose in their natural habitat.
More Info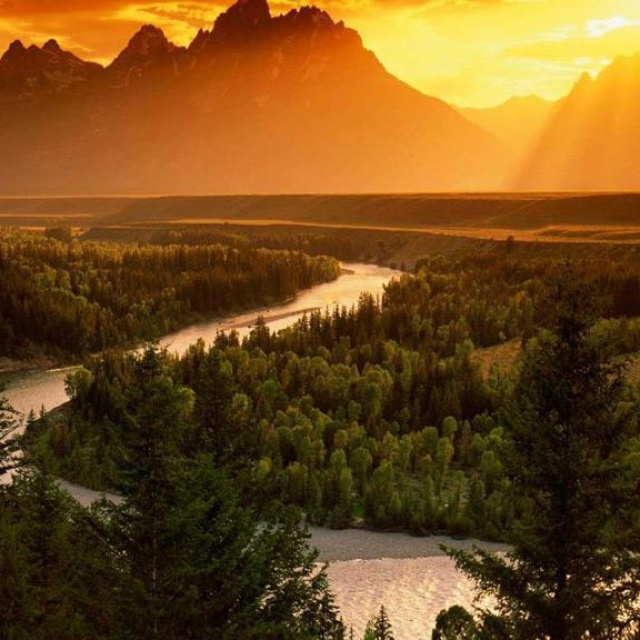 Email Newsletter Signup
Don't miss our e-mail newsletter!
More Info