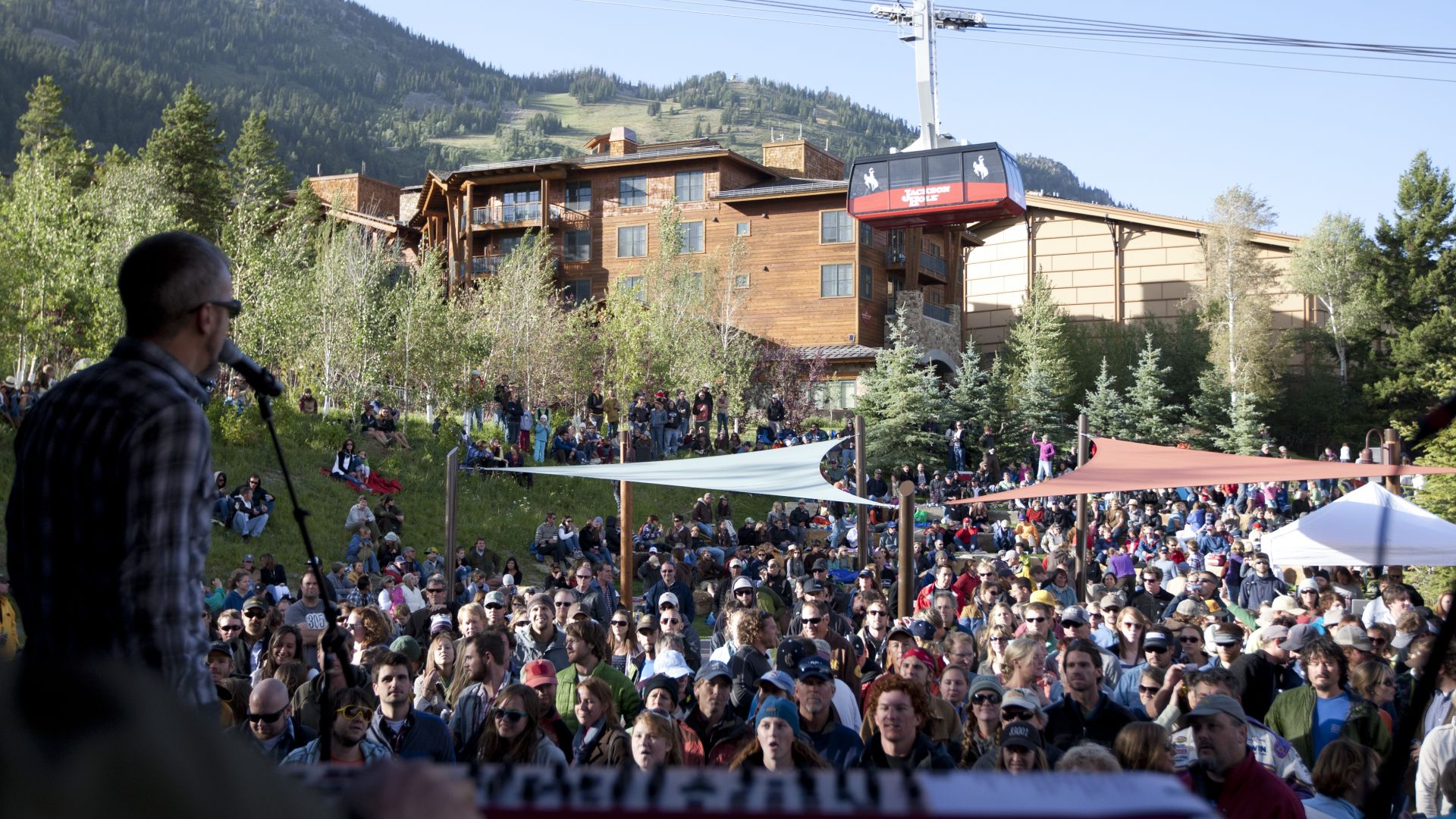 Free Summer Concert Series
Check out the schedule of FREE live concerts in Jackson Hole!
Music on Main
This FREE all-ages outdoor summer concert series brings a diverse and dynamic collection of well-known artists, bands and musicians to Teton Valley. All concerts start at 6pm and take place at the Victor City Park on Main Street in Victor, ID.

June 20 @ 6:00 pm - 10:00 pm
Sister Sparrow & The Dirty Birds w/Sister Karee & The Other Brothers
June 27 @ 6:00 pm - 10:00 pm
Turkuaz w/ Canyon Kids
July 11@ 6:00 pm - 10:00 pm
Carrie Rodriguez w/ Teton Traveling Allstars
July 18 @ 6:00 pm - 10:00 pm
Remember Jones w/ Casey Jack Kristofferson Band
July 25 @ 6:00 pm - 10:00 pm
The Young Dubliners w/ Wyatt Lowe & The Mayhem Kings
August 1 @ 6:00 pm - 10:00 pm
Pinky & The Floyd w/ The Balsamroots
August 8 @ 6:00 pm - 10:00 pm
The Accidentals w/ Aaron Davis & The Mystery Machine
August 15 @ 6:00 pm - 10:00 pm
Reckless Kelly w/ Dirt Road Band
JacksonHoleLive!
Taking place in the heart of downtown Jackson Hole at the Snow King Ballpark, JacksonHoleLive offers a free, all-ages, outdoor summer concert series. All Music starts at 6:00pm. Adults $5 | Kids FREE (17 and under)
Please enjoy our food and beverage vendors and kindly leave your dogs, tarps, glass, alcohol and coolers at home.
Sunday, June 16 @ 6:00 pm
North Mississippi Allstars
w/ special guest Futurebirds
Sunday, June 30 @ 6:00 pm
Shinyribs
w/ special guest Aaron Davis & the Mystery Machine
Sunday, July 19 @ 6:00 pm
Hayes Carll
w/ special guest Sister Karee & the Other Brothers
Sunday August 16 @ 6:00 pm
The Wood Brothers
w/ special guest Upstate
Concerts on the Commons
Kick off your shoes, gather friends and family, and come ready to groove in Teton Village this summer!
July 3 @ 8PM + Fireworks @ 10 PM
Whitewater Ramble with Aaron Davis
w/ Mystery Machine

July 4 @ 4 PM + Fireworks @ 10 PM
Calle Mambo with the Jazz Foundation of Jackson Hole
July 14 @ 5 PM
Big Bad Voodoo Daddy (opener TBA)

July 21 @ 5 PM
Polyrythmics (opener TBA)
July 28 @ 5 PM
Ben Sparaco and the New Effect (opener TBA)
August 4 @ 5PM
TBA
August 11 @ 5 PM
Lowdown Brass Band
August 18 @ 5 PM
Sneaky Pete and the Secret Weapons
August 25 @ 5 PM
New Orleans Suspects