Memorial Day Weekend is just around the corner. What are you planning? In Jackson Hole, we are getting ready to celebrate the holiday with several different family-friendly events and cool things to do. With so many unique options in Jackson, it can be tough to narrow it down, but we're here to help! Here are 5 fun things to do this Memorial Day Weekend.
1. Aerial Tram at Jackson Hole Mountain Resort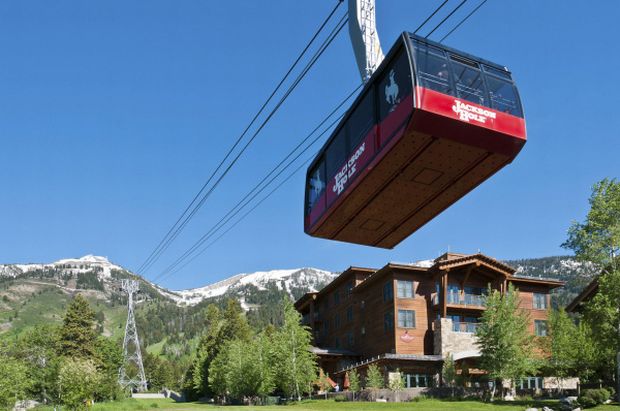 Get a new perspective on Jackson by checking out the aerial tram at Jackson Hole Mountain Resort. The tram will reopen for the 2020 summer season at the end of May. Be among the first to climb 4,139 vertical feet in just nine minutes as the aerial tram (or "Big Red," as it's known to locals) takes you from Teton Village to the top of Rendezvous Mountain.
The summit sits at more than 10,000 feet above sea level and offers amazing hiking and breathtaking vistas. Bring warm clothes because the conditions at the top will be a little bit wintry. Oh, and bring your appetite too because the waffles at Corbet's Cabin are awesome!
2. Summer Activities at Snow King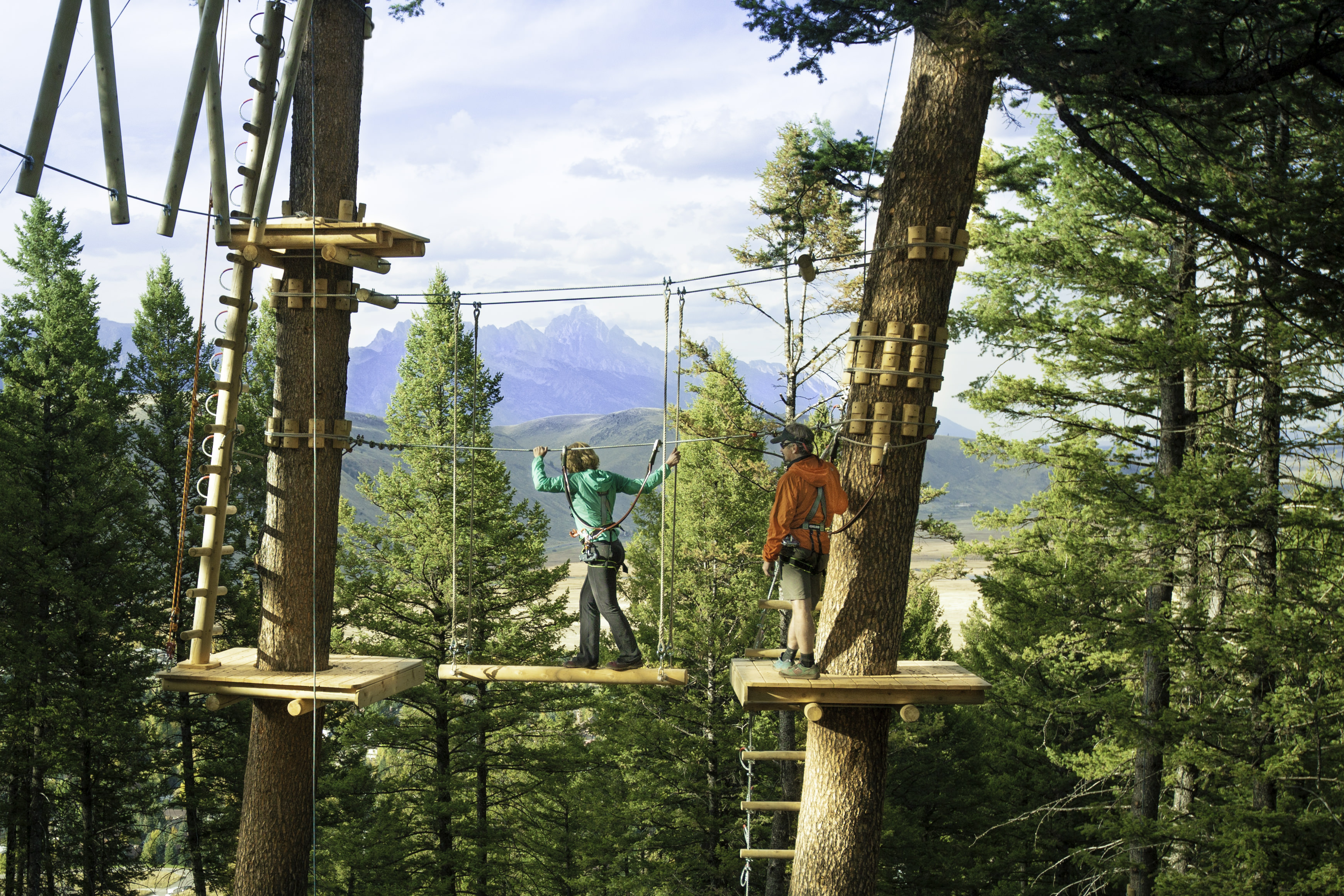 The summer activities at Snow King Mountain begin near the end of May so enjoy a thrill ride on the Cowboy Coaster or take a scenic chairlift to the top of the mountain for a gorgeous view of Jackson and the entire valley. There's also a Treetop Adventure ropes course where you can climb, shimmy, and scramble your way over bridges, nets, walls and logs. Then zipline back down!

3. Whitewater & Scenic Rafting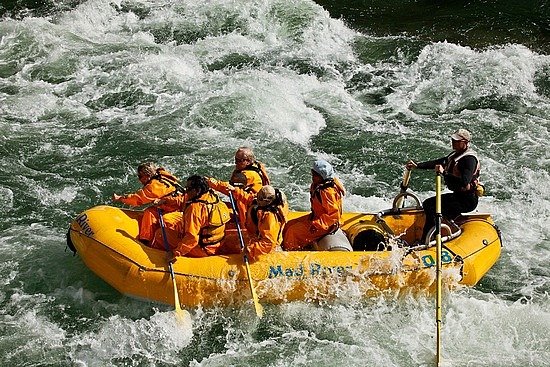 The sun is out and now is a great time to get on the water! Take on the mighty Snake River as you paddle a raft with eight of your closest friends to navigate through Class III white water rapids! With famous rapids like the Big Kahuna and Lunch Counter, you'll get a workout and have a day that brings memories for many Memorial Days to come.
If white water excitement doesn't float your boat, you can also opt for a more relaxing river experience with a scenic float trip. These floats offer a peaceful chance to experience the beauty of the Snake and see wildlife in its natural habitat. You might still get a little wet in the process, though!
4. Wildlife Tours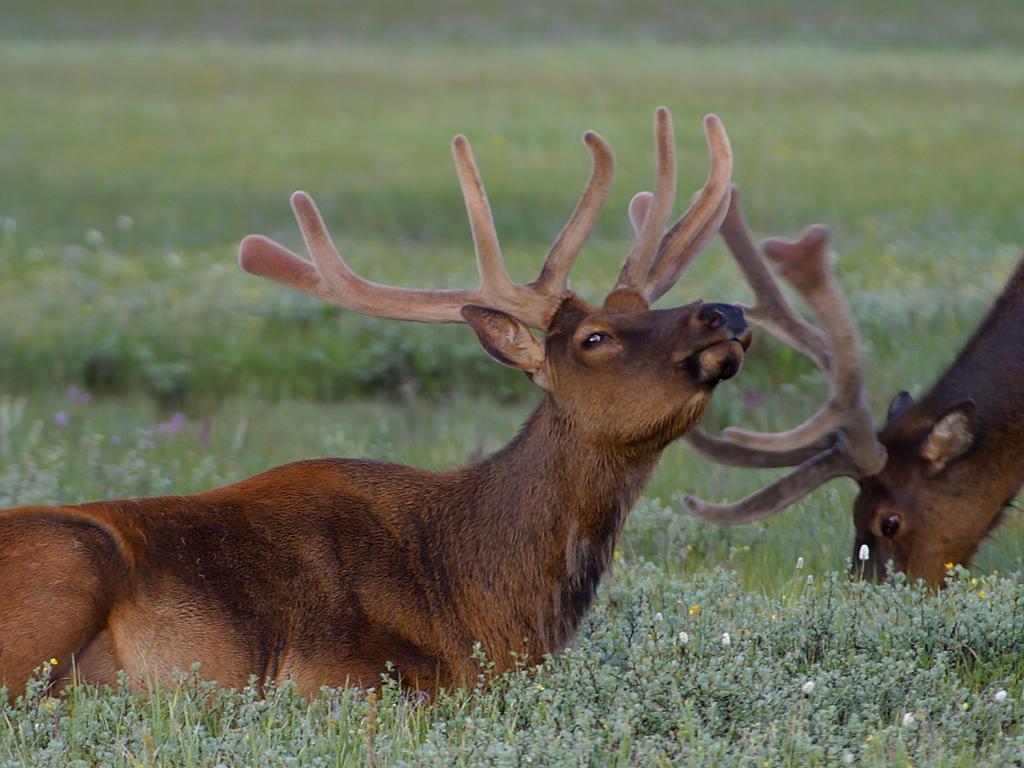 Spring is one of the best seasons for wildlife viewing in Grand Teton National Park and Yellowstone National Park. Our travel experts can help you find the perfect wildlife tour. From early morning tours to full-day excursions, you will get to see beautiful landscapes and majestic animals like elk, moose, bison, and more. Your Naturalist guide will know the area and its history, making for an enriching and truly educational experience. Find out more about going on a wildlife tour in Jackson Hole!
5. Old West Days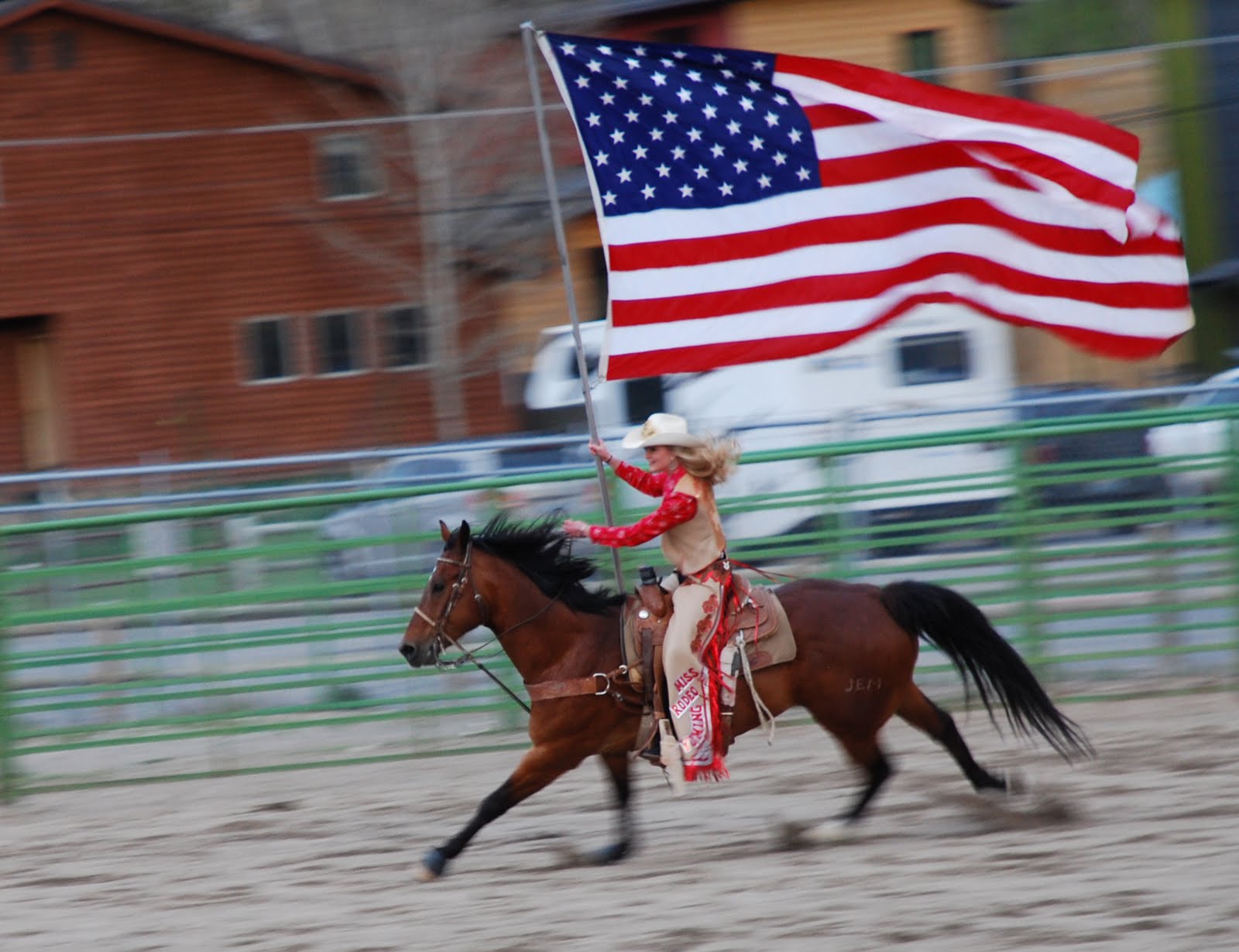 Okay, so this is actually a combination of a lot of different fun things to do. For the past 39 years, The Old West Days Celebration has been taking over the town of Jackson, and this year will be no exception. From May 16th - May 25th, 2020, you can enjoy live music, the Mountain Man Rendezvous and Traders' Row, the Antler Rendezvous, and the Jackson Hole Rodeo.
Get a taste of the old west at The Old West Brew Fest, which offers samplings from more than a dozen local and craft brewers. While you're in town, don't miss the Town Square Shootout, the longest-running shootout in the country.
Need more ideas or help planning your Memorial Day getaway to Jackson Hole? Give the Jackson Hole Central Reservations team a call. We can help you pick the perfect things to do, places to stay, and give expert advice to make the most of your Jackson Hole vacation!