Pictured Above: Tram Tower Town Homes Unit 3511
When choosing your Jackson Hole, WY lodging, consider booking a vacation rental property rather than a regular hotel or motel accommodation. In a vacation rental home, you can accommodate larger groups in one setting and enjoy the luxurious benefits of mountain living at its finest.
When looking for a vacation rental, here are the top 6 amenities that we recommend for the ultimate Jackson Hole getaway:
1. Balcony or Outdoor Space
Spend time on a private balcony or patio to enjoy the beauty of Wyoming. For a summer vacation, an outdoor area is a must so you can unwind and enjoy the peace and quiet. When you're looking at property photos or talking to the owner or manager, ask about the views too.
2. Hot Tub
After a day of hiking through Grand Teton National Park or skiing at Jackson Hole Mountain Resort, soothe your muscles with a soak in your very own hot tub. While many resorts and hotels offer hot tubs, we think a private soak is even more relaxing. Some properties may even offer a sauna as well, for the ultimate spa-like experience.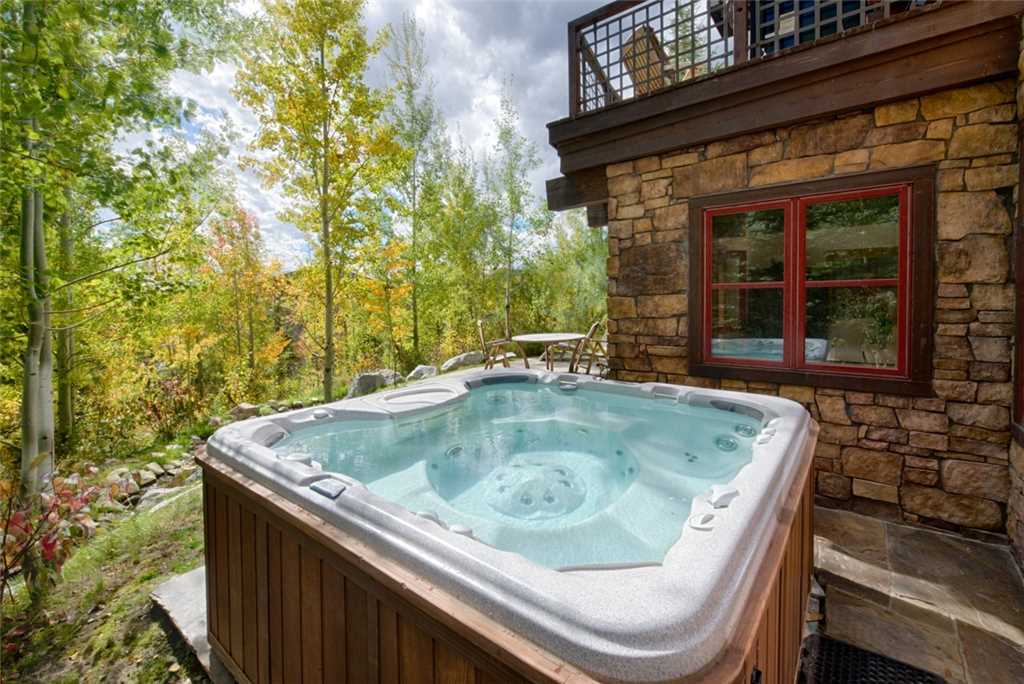 Pictured Above: Granite Ridge Lodge Homes & Cabins
3. Ski-In/Out Trail Access
If you're visiting in winter, then the convenience of a ski-in/out property cannot be beaten. Look for a vacation rental that allows you to cruise right outside for a day on the mountain. It's an added bonus if the property has a ski storage room as well to help keep your equipment dry and organized.
4. Bunk Room
Traveling with little ones? The kids in your family or group will be delighted if you find a vacation rental with a bunk room. With one big room of bunk beds, every night of the vacation will feel like a fun slumber party for your kiddos.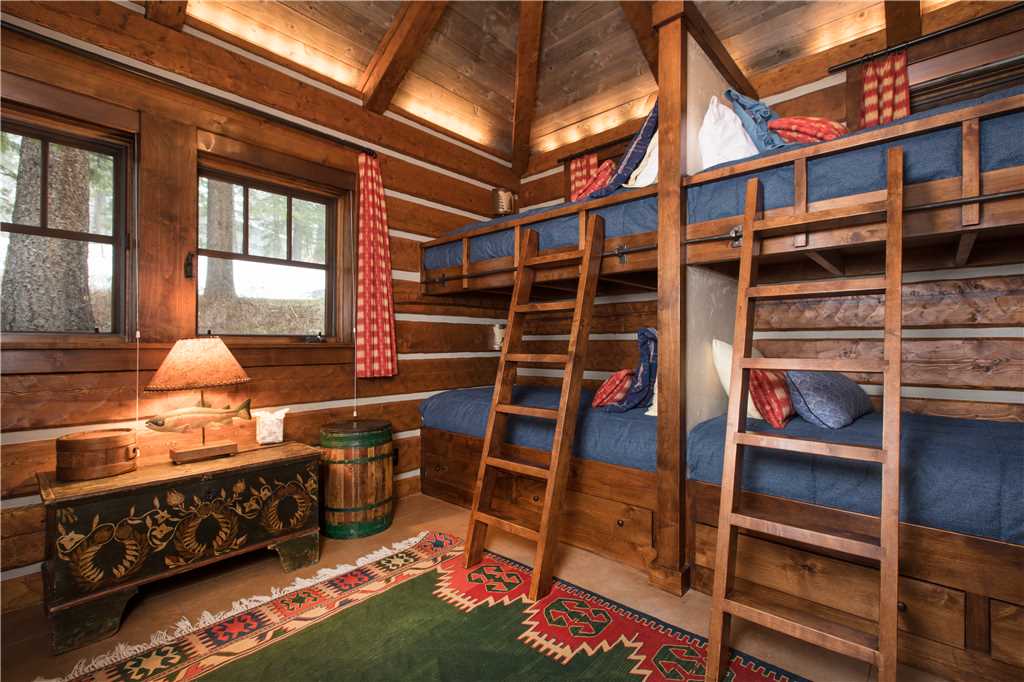 Pictured Above: The Rendezvous Retreat at Granite Ridge House
5. Fireplace
In Wyoming, even in the summer months, temperatures will drop in the evenings. Find a rental property where you can cuddle in front of a crackling fire. After a day of Jackson Hole adventure, there's nothing more comforting.
6. Gourmet Kitchen
If you like to cook, then select a vacation rental with a gourmet kitchen. You can make meal prep and dining at home a part of your vacation experience. Look for a home with an open concept kitchen so you can invite the gang to gather around the center island and enjoy making a meal together.
Browse Jackson Hole Vacation Rentals on our website, to start planning your mountain escape. If you'd like to learn more about planning your trip and finding the perfect place to stay, give us a call at (888) 838-6606.