Instead of a beach vacation this winter, consider embracing the snow and travel to the winter wonderland of Jackson Hole. Winter is a special time of year for the northwest corner of Wyoming with many options to get outside and enjoy the crisp mountain air. Here are 5 reasons to ditch the sandals and tank tops for a winter paradise instead:
Reason #1: Unparalleled Skiing and Snowboarding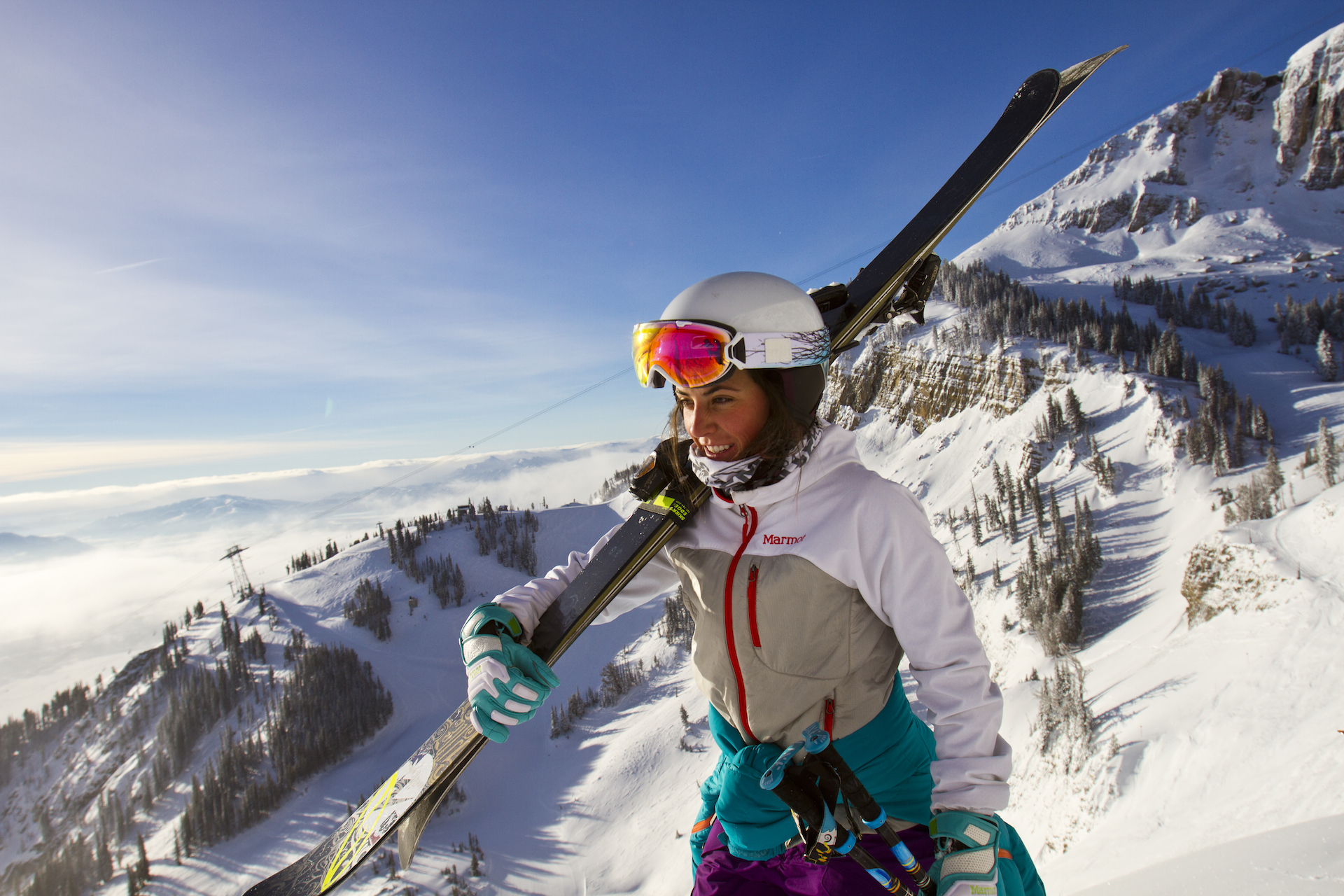 Jackson Hole's three area ski resorts boast more than 5,500 acres of terrain ranging from the mellowest of beginner slopes to the infamous Corbets Couloir, one of the world's hardest ski runs. Jackson Hole Mountain Resort, the largest of the three,recently opened a new gondola to mid-mountain this season for quick access to the majority of the mountain's intermediate terrain. Grand Targhee, on the other side of the Teton Range, is known for its powder stashes lasting many days after a storm. And Snow King, the "local hill" offers a variety of skiing terrain, but also other exciting alternatives like snow tubing, the Cowboy Coaster, and the Treetop Adventure Ropes Course.
Reason #2: Once-in-a-lifetime Dog Sled Tours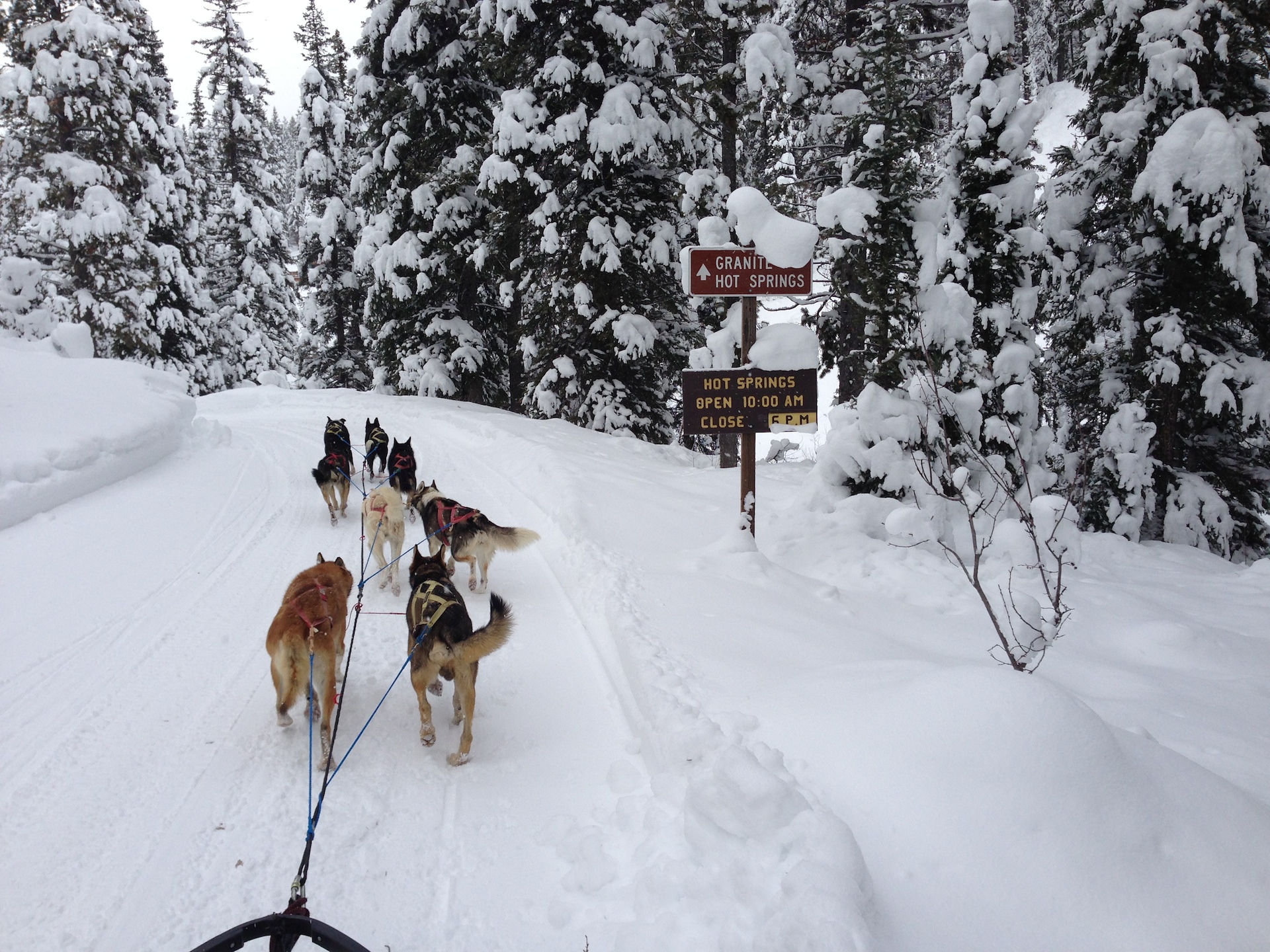 One of the most unique tours in Jackson Hole is with Jackson Hole Iditarod, which will take you dog sledding in some of the most pristine and beautiful scenery in the valley. With half and full day options available, let your guide and a team of sled dogs transport you along the floor of Granite Canyon. After instruction from your guide, step on the back of the sled and mush the dogs yourself all the way to Granite Hot Springs, a natural spring where you can swim and warm up while the guides make you a hot lunch before a return trip.
Reason # 3: World-Class Wildlife Watching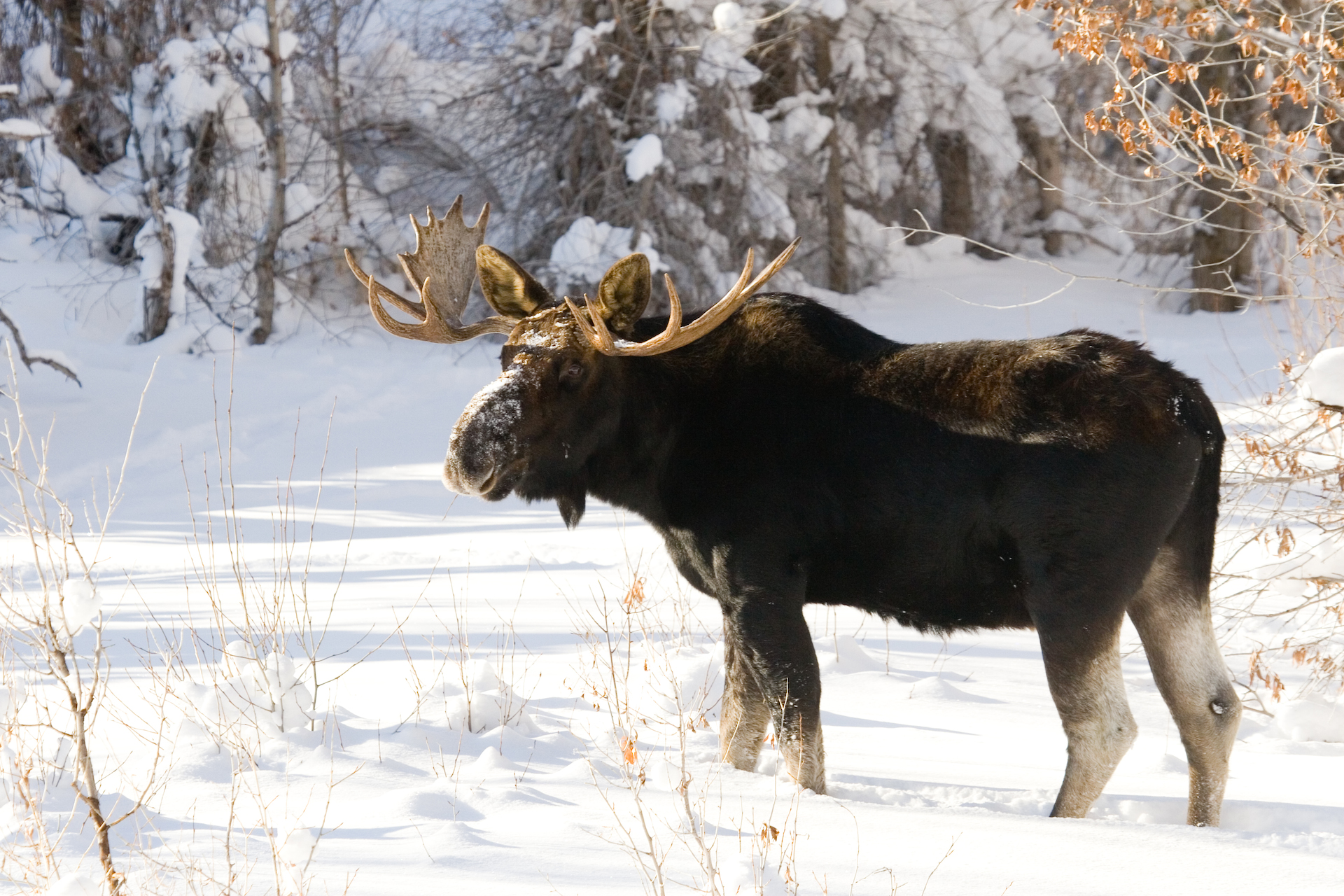 Another great quality about winter in Jackson Hole is the opportunity to view the area's wildlife up close. Animals come down from the high mountains to the valley floor this time of year, which makes spotting moose, elk, buffalo, mountain goats, and bald eagles much easier. Go with a trained guide at EcoTour Adventures for a rich explanation of the flora and fauna that make up America's "Serengeti."
Reason #4: Absolute Peace and Quiet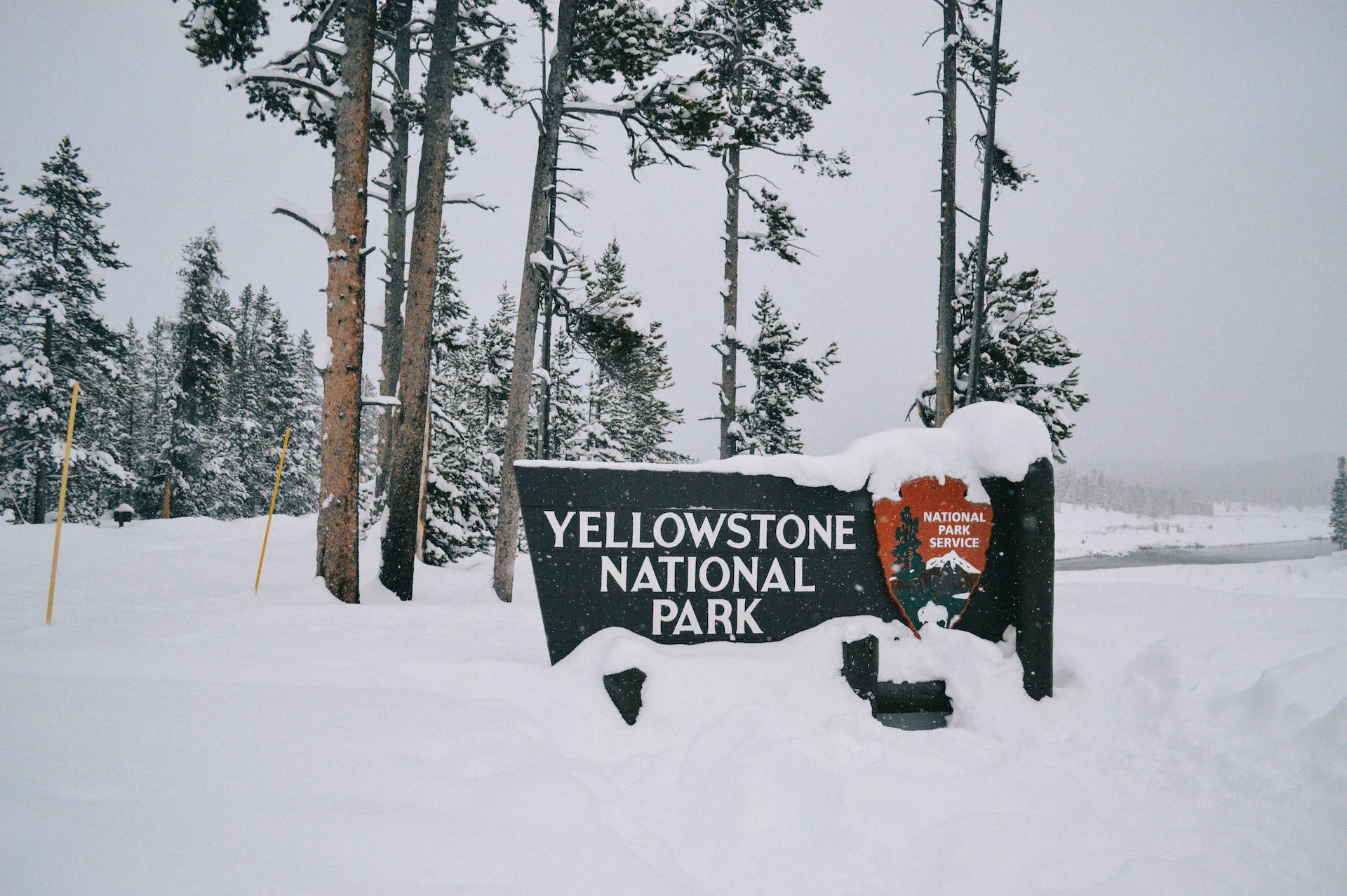 Many are surprised to learn that the summer time is actually the busy season in Jackson Hole and the winter is actually a much quieter time of year to visit. Take advantage of lower hotel rates and less traffic, while still admiring the beauty all around the valley. Trips to Yellowstone National Park are very different in winter months because the park is only accessible by snowmobile or snowcoach and only a limited number of people are allowed in per day. Many times you will feel like you have the entire park to yourself as you experience the beautiful 45-mile trip to Old Faithful – an experience you would never have in the summer.
Reason #5: Travel Deals and Savings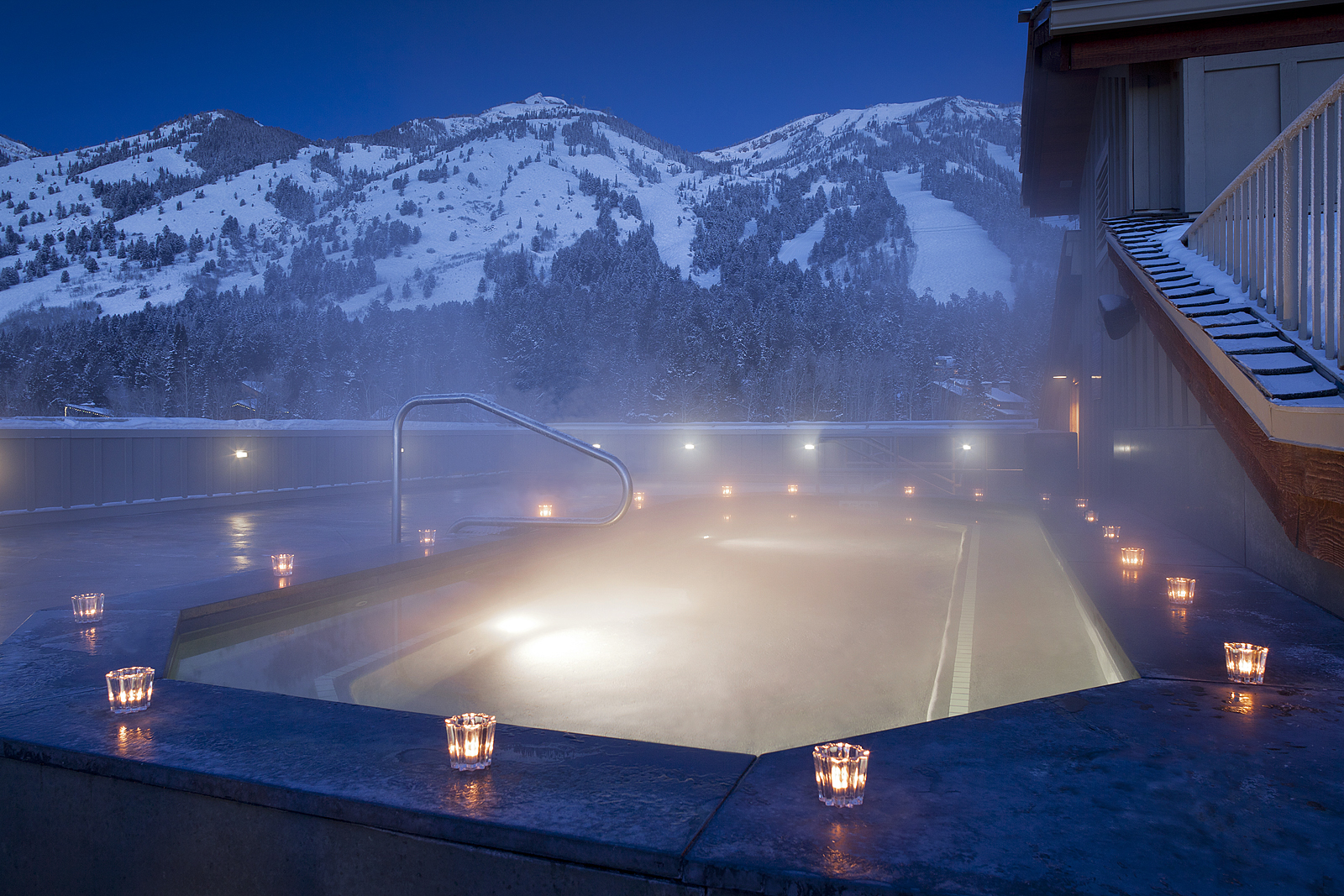 Finally, winter is when all of the best deals to Jackson Hole are available. Work with the travel experts at Jackson Hole Central Reservations to take advantage of a number of offers like Ski Free Stay Free, Canadian Dollars at Par, and our most popular option, a $200 per person airfare promotion. With twelve direct flights from U.S. cities, and dozens of hotel, condo, and private home options to consider, we can help you find the ideal place to stay and at the same time help you plan a memorable vacation that includes all of the best experiences in the area.
What are you waiting for? Give us a call at 888-838-6606 to speak to one of our friendly local experts. We live and play in Jackson year-round and can help you create an authentic Jackson Hole experience!