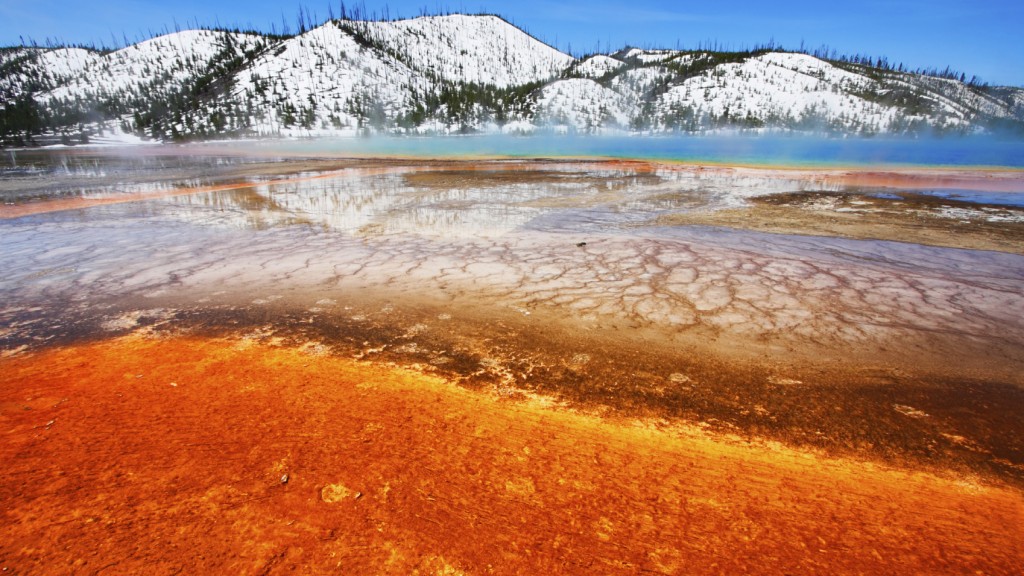 Snowcoach Tours of Yellowstone & Grand Teton
Take in the incredible views from the warm comfort of a snowcoach.
Snowcoach Tours
Enjoy the scenic beauty of Yellowstone National Park and the surrounding valleys from the comfort of a heated snowcoach.
Yellowstone National Park is closed during the winter months to motorized vehicles, allowing only commercial tour companies are permitted to operate within the park. One way to explore the park is on a snowcoach tour. These trips offer interpretations of wildlife, history, and geological features our the world's first national park. From the comfort of a heated cabin, see bison sauntering down the groomed roadways and watch Old Faithful erupt through the snow-covered earth.
This is a great option for families with small children or those who would like to see the park in a whole new light, but prefer the comfort of an enclosed, heated vehicle.
Take in the views of Yellowstone National Park in the winter from the comfort and warmth of a heated vehicle. All Rocky Mountain Tours' snowcoaches have been converted to handle the winter terrain of Yellowstone, ensuring that you're able to enjoy all of the beauty this famous national park has to offer....

More Information


Enjoy a trip into Yellowstone National Park to view one of the country's most famous landmarks: Old Faithful, all in the heated comfort of a Scenic Safari snowcoach....

More Information


Cruise Yellowstone from the warmth and comfort of new snowcoaches. Togwotee guides are friendly, knowledgeable, and ready to take you on the adventure of a lifetime!...

More Information

Call Now to Book
Call (888) 838-6606 to speak with a Jackson Hole Central Reservations agent.