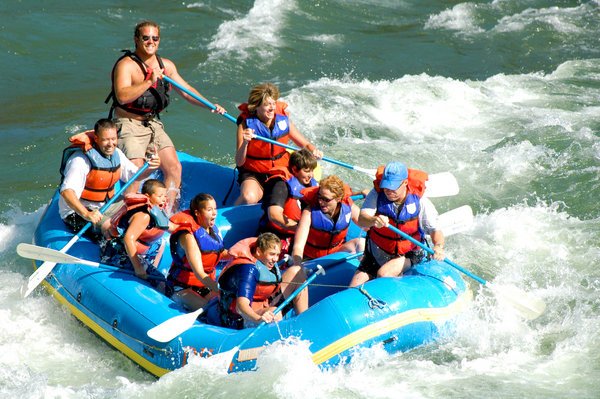 Jackson Hole: Top 10 Adventure Towns of the World
This morning on tourism-review.com, Jackson Hole was touted as one of the world's Top 10 Adventure Towns. The ezine had this to say about our favorite mountain locale, "Being quite a small town, Jackson Hole lives from adrenaline tourism. It profits mainly from the perfect ski and snowboard freeride conditions the surrounding mountains have to offer. It is however not just snow that the town attracts its visitors with. Also the fans of other adrenaline sports can definitely enjoy themselves here - be it bikers, hikers or paragliding enthusiasts."
As we swing into summer, it's no secret that Jackson offers year-round adventure. Sad to see the snow melt after another banner ski/snowboard season, recreation enthusiasts are getting ready for a summer filled with mountain biking, hiking, horseback riding, fly fishing, whitewater rafting and scenic floats on the Snake River. Check our activities list for more information on how you can enjoy yourself in Jackson Hole.