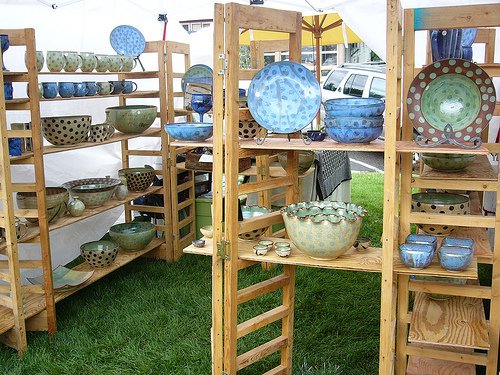 Art Fair Jackson Hole
This weekend, over 170 artists from around the country will be showcasing their work at the annual Art Fair Jackson Hole in Miller Park. For $5 a day ($3 for Art Association members), come browse, shop, listen to live music and sample local cuisine. Parking is very limited, so if you can walk or ride your bike, that is recommended. If you are driving, there will be free parking in the lot of Gill St., as well as a garage between Millward and Glenwood. The fair will be open from 10am-6pm on Friday, 10am-6pm on Saturday and 10am-4pm on Sunday.
If you can't make it this weekend, there will be another fair over the weekend of August 17-19.