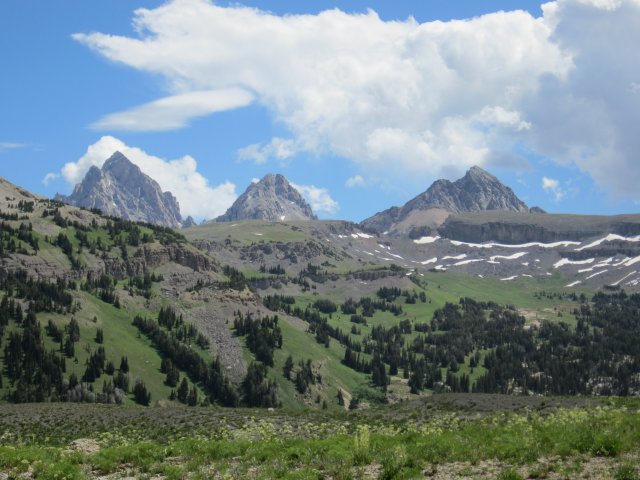 A Day Hike in Teton Canyon
Teton Canyon has a number of beautiful hikes that offer a less traveled route to Alaska Basin and the Teton Crest, in particular the South Teton Canyon trail. To access this trail head, follow Ski Hill Rd in Alta, WY, towards the Teton Canyon Campground and park in the lower lot. Follow the trail up Devil's Staircase to the Death Canyon Shelf. You can then pick up the Teton Crest trail, head towards Alaska Basin and loop back to your car.
Highlights of this hike include views of the Wedge and the Teton Canyon shelf, the colorful fields of wildflowers and breathtaking panoramas of the western side of the Teton range. Approximate distance: 20 miles.
If you're looking for other opportunities for outdoor adventure in Jackson Hole, we book a number of activities, including whitewater rafting, fly fishing and wildlife tours. Call us today to find out more 888-838-6606.